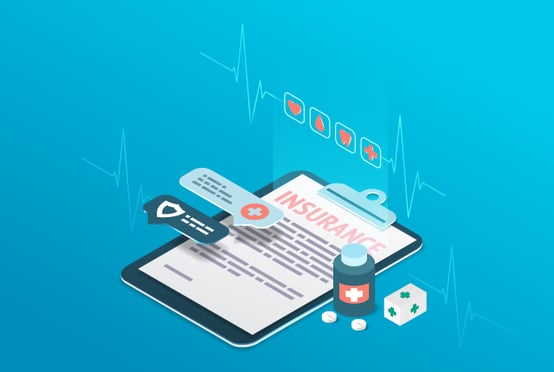 In today's world, having health insurance is of utmost importance since hospital expenses can burn a hole in your pocket and all your finances. All of this can be prevented by simply spending a small sum regularly, which would decrease stress in the case of medical extremities. There are numerous benefits of health insurance, such as cashless treatment, transportation charges, room rent, medical checkups, financial cover, etc.
Health insurance is an agreement wherein the insurance company agrees to take a guarantee of compensating for medical expenses if the individual has deteriorated health or meets with an accident that leads to hospitalization of the insured. Usually, insurance companies have tie-ups with the leading hospitals to give cashless treatment to the insured. In case the insurance company has no tie-ups with the health center, they reimburse the cost of medical charges incurred by the insured. The government also promotes health insurance by furnishing a deduction from income duty.
Role of Health Insurance in the Healthcare System
Health insurance covers facilities like medical insurance, commercial wellness services, healthcare consultancy services, etc. Additionally, it ensures that the users get the following benefits:
A good health service at an

affordable price

Early detection/prevention
Necessary health services
Pre and Post hospitalization

cost coverage

Tax Benefits to users
As per the Institute of Medicine's research, 18,000 Americans die each year from financial risk because they do not have health insurance protection. One of the studies also states that half of bankruptcies are related to the fact that people are unable to bear healthcare expenses.
Testing Health Insurance Apps
Testing a health insurance application becomes a complex task when the product features vary within the country. So, testing health insurance apps is necessary to ensure that a product is as per the original client's conditions or not.
Companies use various tools and methods to maintain their software. It helps them to reduce costs on software releases while increasing customer satisfaction. Health insurance companies also spend a hefty amount to keep their client's data safe and secure. And nowadays, the use of mobile operations also started, which store patient data, medical records, and information related to claims and benefits.
Worldwide demand for digital healthcare applications is booming. The creation of a health insurance application seems like a good concept for many customers. In a time of uncertain medical extremity, the demand for reliable and practical health information and mobile health insurance apps becomes essential to the process. The following components should be present in insurance applications while they are still in the planning stages:
Health insurance

plans comparison

Claims and payment operation
Search for in-network

healthcare providers

Setting and

cataloging appointments

Hunt for specifics and drug

prices comparison

Lab results operation
Provide cloud operation
Healthcare Domain Testing
Functionalities of any healthcare system are controlled and managed by the software automatically, such as:
Claim management system
Revenue system
Broker system, and much more
All you need is a centralized system that is well-equipped to handle integration between them and efficiently deliver the outcomes. So, the complex healthcare systems consisting of various subsystems or modules involved must undergo testing phases to ensure on-time delivery with no glitches since member information and other required health-related documents are at stake. So, regressively testing them through different stages and ensuring the best outcomes is required so that the final product doesn't lack intended functionality.
How is QA involved in
Health Insurance?
Software testing is essential to avoid any irregularity in the business and provide error-free insurance applications. QA is necessary for many fields, like claims, appropriations, policy administration, quoting systems, standing machines, etc., to guarantee that the application works perfectly.
Information Interface: While testing a health insurance application, QA engineers need to verify if the information is streamlined appropriately through the front end, as well as stored successfully in the back-end system or database. Additionally, the database retrieves the saved data flawlessly.

Number Factor: Insurance is a numbers game. Many aspects of the insurance industry are dependent on these numbers. A tiny modification could have a significant impact on the outcome. Therefore, since the priorities and appropriate fine computations are considered, QA must cover all checkpoints during insurance application testing.

Date Factor: Dates are also absolutely vital in the operations of the insurance industry. The effective date will change after a policy amendment. Therefore, you need to enter the dates precisely, and QA needs to test if those dates are reflected rightly in the policy plans.

Think Strategically: Understand the insurance business and test the end-to-end inflow rightly. Go beyond the limits and think out of the box to identify the blights. Assume from the end-user's point of view and accordingly test the application. QA must pay close attention because any changes to numbers, dates, or registration information made on one screen will automatically affect all other panels.

Different Types of Testing: Quality assurance companies perform numerous types of testing for quality product delivery.

Functional Testing: QA verifies the basic functional checkpoints of the application like multiple claim processes, multiple policy renewals on the same day, broker applications submitted continuously through the front-end operations, etc.

Integration Testing: QA plays a pivotal role in integrating and managing medical records. Integration testing verifies if different modules or services are getting interacted with the database or if micro-services are working together as expected.

Performance Testing: QA team tests an insurance application to ensure whether the server is responding suitably or not while accessing multiple claims at a time from multiple hospitals and make sure that the system processes all the claims successfully.

Load Testing: QA team checks the threshold limit and stress testing ensures the maximum peak limit of deals at which the system fails and recovers successfully from where it failed. The most commonly used tools by QA companies are:

LoadRunner
JMeter
WebLoad
Silk Performer
Rational Performance Tester

Test End-to-End Insurance Application: QA needs to validate the below points while evaluating every insurance application to provide a high-quality final product:

Quotations get generated, and the client accepts

those quotations

Policy Number is generated with an applicable plan

in it

Policyholder information should be streamlined, and the policy admin system should

be upgraded

Members and their dependents are enrolled under the

respective policy

Through the front-end application, one ought to be able to

view information

Customers must be able to view and modify their information using the

web portal

Automation Testing: QA team performs automation testing that lowers the cost and makes a test script reusable. It shortens the testing period. After new changes in any module, further testing is necessary to see whether the application is still functional. Automation testing executes a test suite while minimizing human error and effort.

Security Testing: Security involves taking actions and procedures to keep hackers from having access to our app without permission. Testing should be based on below factors:

Authentication: It is to identify the user within a system by using a username and password.

Authorization: To determine what permissions or other actions you are allowed to do in a system to have access. It is a set of control that keeps you from getting access to someone else's private reports.

Data processing: Data input into a system should be in a way that meets your expectations say email address. This data is coming from another system, so you need to validate using APIs.

Encryption (Sealing and Locking Data): If someone steals the data, they can't do anything without a key. Data will transform into a format that's not human-readable. Before using it, you need to decrypt it with a key. Moreover, you can capture logs for different actions.
Security tester needs to bring attention to security features and upgrade the framework for validation, data protection, audit logs, and some other things. Implementing two-way authentication or a specialized encryption algorithm is the best way to protect the application's data.
Conclusion
Software testing of any health application is necessary to make it bug-free before delivering it to the client. Every health insurance company uses different tools & technologies to maintain their software, which in turn helps them to improve customer satisfaction.
While choosing a quality assurance firm for health insurance application testing, look for a healthcare application testing company that delivers quality products. These companies may be situated both offshore and nearshore, and have experience offering software testing services for AI-based testing, performance testing, usability testing, security testing, regression testing, mobile testing, API testing, etc.
QASource offers complete software testing services for insurance app testing that plays a key role in the health insurance software industry. To know more, contact QASource experts now.