In the past few years, we have seen a drastic change in technology. During the last decade, many ideas have become a reality. In fact, in 2017, many of these technological innovations became available to the general public, such as humanoids, VPAs, self-driven cars etc. Due to these frequent technological changes and innovations, it is important for SQA companies to stay updated and upgrade their traditional testing techniques. Also, they need to train and help engineers learn new testing skills for a good quality assurance.
In this newsletter, QASource has come up with a few forecasts for some trending technologies being used in the industry i.e. AI, IoT, Big Data, and Blockchain and the changes/enhancements required in our current testing techniques.
As this is the first edition of the QASource Autocast in 2018, we want to wish all our readers a very
HAPPY NEW YEAR.
There has been a rapid shift towards digitization worldwide. In the past year alone, many technology innovations have been used towards providing smarter automated solutions: citizenship to humanoids, back-flipping robots, drones for delivering packages, self-driven taxis, facial recognition in cell phones, robotic cooks, prevalence of cryptocurrencies, smart contracts, AI-powered QA tools, to name a few. In 2018, QASource foresees more adoption of technologies like AI, IoT, Big Data and Blockchain in our daily lives, which will further change the current landscape of SQA world.
So, here are the details:
Artificial Intelligence (AI)
A brief definition of AI is 'to make the machines/computers learn from their experience'. A few examples from current innovations are Saudi Arabia's first humanoid citizen, Apple's Siri, Facebook's M, Tesla's self-driven cars, etc.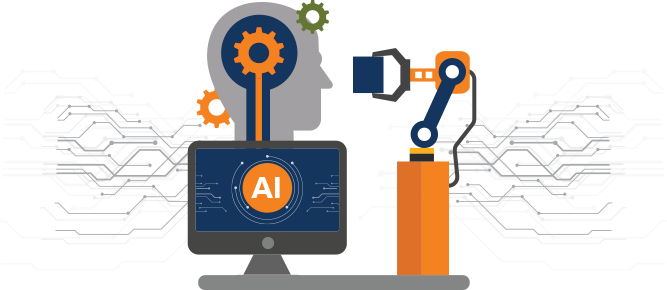 Fields anticipated to gain from AI
Prediction to interact with more intelligent VPA's for routine tasks like arranging gift deliveries, reserve restaurant tables, arrange travel,
polling etc.
Humanoids/robots will be used for risky tasks like Space Exploration, Police, Army, Fire Fighting,
Constructions etc.
Self-driving taxis and drones for package delivering will
become common
Increased usage of AI in medical science, i.e. consultation with artificial doctors, use of robotics in minor
surgeries etc.
Usage of AI in businesses, like predicting stock market, for marketing, customer
support etc.
How will it impact SQA world?
Knowledge of mathematical algorithms used to develop AI based applications will be required to accurately predict
application behavior
QA engineers would need experience on new AI based testing tools/frameworks to test AI
based applications
Engineers would need knowledge of languages used to develop and add/update features in new AI
based testing tools/frameworks
Smart automation frameworks would be required to automatically develop test scripts for web and
mobile applications
With the increased demand of VPAs, we would need to think about automation testing using NLP (Natural language processing)
libraries too
Internet of Things (IoT)
It's a prediction that by year 2020, IoT will connect 50 billion devices. The Internet of Things is the network of physical devices, vehicles, home appliances and other items embedded with electronics, software, sensors, actuators, and network connectivity which enables these objects to connect and exchange data.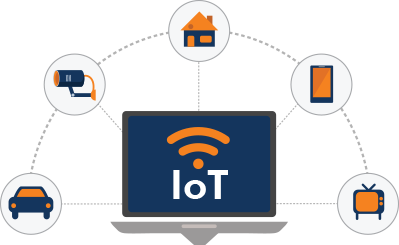 Fields anticipated to gain from IoT

More Smart homes, which will take care of home lighting, security, temperature, appliances, entertainment, vehicle

detection, etc.

Increased demand of Smart wearable devices and

fitness trackers

IoT also provide major solutions in the field of smart cities like smart parking, traffic congestion control, smart waste

management etc.

IIoT i.e. Industrial IoT is the new buzz in market, which will enhance industry's quality control as per international standards by tracking raw goods, real time data exchange and inventory

system of organization
How will it impact SQA world

?

Performance and security testing will play a major role for

IoT testing

Awareness about testing methods and strategies to validate the performance of

connected devices

Testing methodologies for testing IoT network protocols like bluetooth, Wi-Fi, 4G LTE, sensors & thermostats etc. and to test the connectivity

through code

Knowledge of inter-operating hardware like Arduino Boards,

Raspberry Pi etc.
Blockchain
A Blockchain is a continuously growing list of records, called blocks, which are linked and secured using cryptography. It is a kind of distributed ledger to record the transactions of cryptocurrencies like Bitcoin and Ethereum, and to enhance the supply chain management system for a better business growth.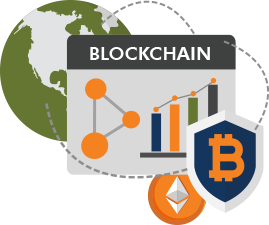 Fields anticipated to gain from Blockchain

Till now, Blockchain technology was majorly focusing on financial domain, but as it is a technology to save and transfer data so there are predictions that it will also be used in some other sectors like retail, insurance, food industry, legal domains,

polling etc.

There are predictions of using Blockchain with IoT, as Blockchain stores the data in encrypted format so it will be safe to store your personal information without

any worry

By 2018, secure transmission of business contracts will be accomplished by a software code "Smart Contract" residing

in the Blockchain

How will it impact SQA world?

API testing, Boundary value analysis and security testing will be required for Blockchain and smart

contracts' automation

Awareness about validating encryption and transmission of

smart contracts

Blockchain may encounter scalability and performance issues in future, as it will be used in different new domains. So, there are chances that experts will have to work on the performance issues

of Blockchain
Big Data
Big Data is a term used to describe a collection of data that is huge in size and yet growing exponentially with time, and can be used to make predictions and help in decision making.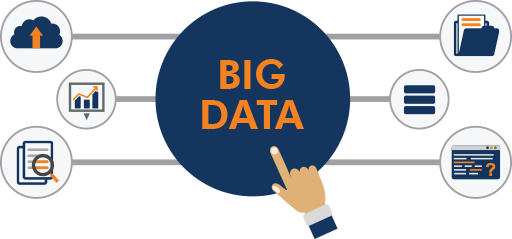 Fields anticipated to gain from Big Data
Cloud based Big Data analytic (BDA) solutions will grow multiple times in upcoming years
Over the next few years, data scientists will be in high demand to analyze, secure and manage large volume of data by using

effective algorithms

Business Intelligence (BI) systems will provide more structured user experience for Big Data for visualization, reporting and advanced

analytics of data

In future, airline industry will improve on the passenger experience by accessing their data including health issues they suffer from, food they require and seat

preferences etc.
How will it impact SQA world?
Performance testing techniques would be required to test huge data storage, caching and concurrency for structured and

unstructured data

Knowledge of algorithms being used to fetch or process the Big Data would be a good skill for

SQA engineers

Decisions based reports from data mining processes would be required to be created
Have Suggestions?
We would love to hear your feedback, questions, comments and suggestions. This will help us to make us better and more useful next time.
Share your thoughts and ideas at knowledgecenter@qasource.com