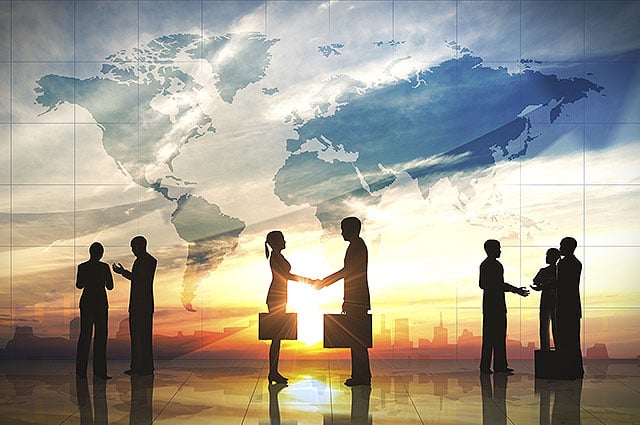 Today's QA world is fueled by two key forces: the growing expectations of product companies and the competition between the testing providers. Every day, CTOs and dev managers are pushing their teams to break new ground, and they're looking for QA resources that can match their enthusiasm and passion for innovation. Most product companies are looking for a testing services provider that feels right at home on the cutting edge. With the urgency to innovate being one of the driving forces in the industry, the QA world can expect major things in 2018 and beyond.
Speed, competition and the urgency to innovate are the driving forces in software development. Outsourced QA testing can help your organization keep pace in 2018. (Click to tweet)
Let's review some of the emerging trends and technologies that will help advance the software development and outsourced QA testing world in the new year.
Big data testing
More and more applications are harnessing the power of big data to improve business analytics and optimize processes. Effectively testing big data apps requires thorough knowledge of performance and functionality testing, including these approaches:
Data staging validation
Output validation
Architecture testing
Data integration and throughput testing
Sub-component performance testing
Big data is also a key driver of the machine learning strategies that product companies are racing to adopt and implement. Applications can leverage large quantities of user data to refine their AI over time, becoming smarter and more intuitive every day. Learn more about how AI, virtual reality, and augmented reality will shape the QA world in the future.
IoT and hardware testing
The internet of things (IoT) is revealing a huge amount of potential for increased synchronization and communication between the devices we use everyday — smartphones, cars, kitchen appliances, home security systems, and more. With sensitive user data shooting back and forth between these devices, there's a lot of important testing to be done to ensure that it's protected at every level. A testing suite for an IoT-focused company might include:
IoT security
Connectivity testing
Usability testing
Compatibility testing
Performance testing
Regulatory testing
For more about the importance of testing IoT applications, read our blog post here.
API testing and automation
Over the past several years, enterprises have been adopting API and microservices testing. It provides better reliability than complex UI automation, which was formerly required for testing the integration of any new code within an application. In addition, automated API testing rapidly speeds up test execution. When combined with continuous integration practices, an application can go to market much faster than before.
SAFe Agile
By now, everyone knows that the Agile methodology is a total game-changer. But as project size and complexity expands in the future, the current Agile process will face challenges. Forward-thinking organizations are adopting Scaled Agile Framework (SAFe) to help them unify different teams, increase collaboration, and continue releasing a high-quality product.
DevOps
DevOps is all about creating process efficiencies between developers, IT professionals, and QA engineers to increase the speed of delivery and time to market. In 2018, DevOps is sure to focus more closely on QA and how they interact with dev, increasing the emphasis on continuous development, testing, and integration.
Mobile testing and automation
By the end of this year, over 268 billion downloads of mobile apps will have generated a cumulative revenue of $77 billion. The mobile app economy is one of significant size and scale, and its rapid growth is sure to continue into 2018. Organizations will continue to focus on automation, functional testing, performance testing, and usability testing for their mobile products to keep up with the pace and remain competitive. Learn more about the best approach for mobile testing.
Cloud application testing
Delivering your product via the cloud allows for a greater level of flexibility and scalability at a reduced cost. Thus, product companies are focusing more on cloud-based delivery models like software as a service (SaaS), platform as a service (PaaS), and infrastructure as a service (IaaS). The migration to these models demands knowledgeable and dedicated QA engineers with experience in the following:
Availability testing
Multi-tenancy testing
Performance testing
Security testing
Scalability testing
For applications deployed on cloud platforms like Amazon Web Services, specialized testing is required—traditional testing methods will not provide full testing coverage.
Bring the best outsourced QA testing to your organization in 2018.
Get your free quote by clicking below!