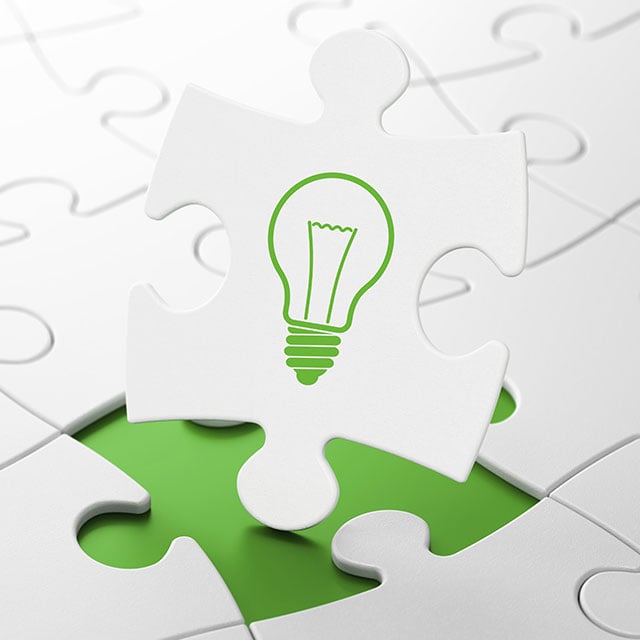 Mobile apps present an incredible opportunity for healthcare providers to impact the lives of patients. Not only can patients securely access their health records but they can also directly interact with healthcare professionals remotely and by mobile device. In some instances, these mobile apps can be true lifesavers.
The user base is broad - spanning from hospitals and enterprises to healthcare professionals and patients providing ample room for modification and growth. Continuous innovation within this space can change the way people think about seeking diagnosis and treatment, accessing and managing their health records, and reporting emergency situations.
Given the new importance of these apps, it's essential that rigorous mobile testing services are pursued. Why risk launching without thorough mobile app testing? Here are the top four reasons why extensive mobile app testing services are always a good idea for healthcare companies like yours.
Who uses these apps? The user base is broad, and it includes hospitals, healthcare professionals, enterprises, patients, and patients' families. Given the new importance of these apps, it's essential that rigorous mobile testing services are pursued.
Here are the top four reasons why extensive mobile testing is always a good idea for healthcare companies:
Privacy and Security

Sensitive patient data is stored and shared via healthcare apps, so they must comply with strict, federally regulated compliance measures. One of the most important regulatory measures is the Health Insurance Portability and Accountability Act (HIPAA), which outlines standards for the electronic access and exchange of patient health information. Developers must focus on providing strong security measures throughout the mobile app experience, from accessing patient records to push notifications and messaging methods. Without sufficient mobile application testing services in place, your patient mobile app can unintentionally misuse patient information within the mobile environment.

HIPAA compliance isn't the only industry standard. Your patient mobile app must also comply with additional standards as outlined by the Food and Drug Administration (FDA) as well as the Health Information Technology for Economic and Clinical Health (HITECH), which promotes and adoption and meaningful use of health information technology.

Many healthcare testing partners with domain experience are well-versed in all requirements so that your mobile healthcare app maintains compliance across all industry standards. If your team is unsure on how to execute security testing for your mobile healthcare application, consider partnering with an experienced mobile testing services provider who can guide your team through the process.

Market Competition

Healthcare technology is already a crowded market - it's no longer worthwhile to compete in the features race. Because the healthcare space is extremely sensitive, users tend to quickly abandon any app that is hard to use, appears to be buggy, or seems vulnerable to hacking or security threats.

So, how do you go about differentiating your product, then? By doubling down on quality! And with the right mobile testing services in place, this can be achieved.

Provide all the features every user group for your mobile app expects. Patients expect an easy experience to schedule and attend an appointment, check prescriptions and set pill reminders, request an ambulance and locate hospitals on a map. Healthcare providers expect schedule management, a patient dashboard, filing prescriptions electronically and decision support systems. HIS expects the ability to access data for patient management, doctor management, report management and inventory management.

Seamless, airtight functionality is especially important as patients begin to use your app across different devices, such as their home computer, mobile phone, or a wearable medical device. And with a strong mobile app test automation service in place, you can ensure all your features function as expected for all users before launching to market. You can first start by following these mobile app testing trends as well as performing these mobile compatibility tests to confirm that your patient mobile app performs as intended across all mobile devices.

Grab our free checklist about healthcare product testing today!

High Cost Risk

Getting dinged for noncompliance with HIPAA, HITECH, or the FDA is not good for PR, team morale, or your company's finance department. Typically, any health data that's entered through a mobile app (or by other means) will make its way into an EMR/EHR. Because of this, the quality and reliability of data is critical for EMR/EHR.

By flying under the radar of HIPAA, HITECH or FDA standards, you're exposing protected health information - and that's something that the US federal government does not take lightly.

So, what types of testing is needed to ensure compliance with HIPAA and HITECH?

For HIPAA/HITECH compliance, test for access control, encrypted data transfers, data sanitization, audit trail and failover/load balancing. Focusing on these software testing strategies for HIPAA compliance should get your team on the right track for a successful market launch.

To protect yourself from the sky-high fees you could incur, partner with a mobile app testing services provider who knows all the ins and outs of healthcare-specific mobile testing services.

Social Responsibility

"Always remember the user." It should be the common credo for every product company, but especially those serving the healthcare space. Patients turn to these apps to bring clarity and reassurance to their lives, and they should be designed with this in mind.

Does your mobile app support all accessibility needs? Do your QA testers execute tests on actual mobile devices? Are both moderated and unmoderated user testing scenarios executed? Are all test cases (including results) well documented? Does your team regularly review analytical data on executed tests?

A thorough mobile testing suite as well as a mobile application automation services partner can help you deliver a product that is intuitive, easy to use, and, most importantly, trustworthy.
Do You Need a Mobile Testing
Service Provider?
The healthcare space is innovating faster than ever. Do you really have time to waste in guaranteeing the quality of your product?
A mobile app test automation service provider can save your team time without sacrificing quality. A mobile app testing services partner can work alongside your in-house team or manage the entire mobile app testing services process in order to verify that your patient mobile app continuously supports the ever changing needs of the market.
Does your team need a mobile application testing services provider? Consider teaming up with a professional QA services partner like QASource. Our team of mobile QA testing experts are skilled in providing mobile testing services, from security testing and performance testing to user experience testing and compatibility testing. We can also confirm that your mobile app meets all industry standards and all healthcare regulations, including HIPAA, HITECH and FDA. Get in touch with a QASource expert today.