Due to the increasing demand for wearable devices in the market, it is time that QA companies should start thinking about both manual and automation testing of wearable device apps to deliver the best quality products.
Automation Testing of Smartwatches
There has been an exponential growth in the usage of wearable technology. Gartner forecasts that the worldwide shipments of wearable devices will increase by 25.8% in 2019. With such a rise, companies look to fast development and new testing techniques that would help them create robust apps for smartwatches and fitness bands. It is now time for QA companies to think about a new vertical that features both manual and automation testing of apps for wearable devices.
Trending Smart Wearable Devices In The Market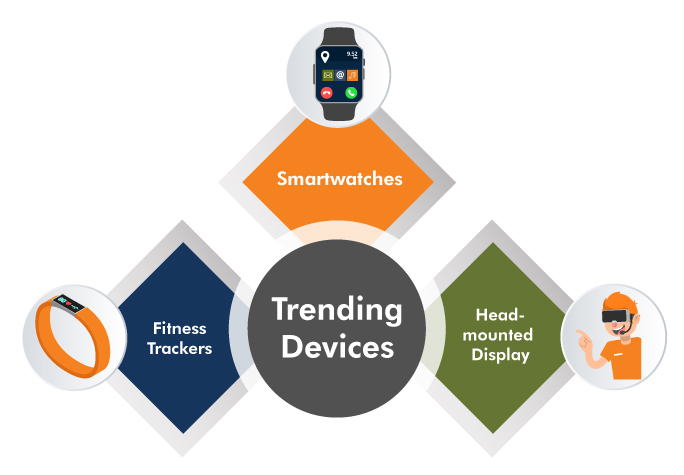 In this newsletter, we will share QASource's experience of automated testing of the most common smart wearable devices - Smartwatches.
Focus Areas For Testing Smartwatches
Sensors
Accuracy of sensors directly impact the user experience and the demand of a device in the market. So, test the smartwatch sensors in all possible physical and scientific conditions.
Notifications
Notifications on a smartwatch should be quick, accurate, multilingual, and enable the user to take appropriate action. To achieve these, test the notifications with different lengths, sizes, and types of data and validate the visibility of notifications on these quality parameters.
Battery Life
Smartwatches' battery life must last longer. Since wearable devices constantly consume battery via sensors, app notifications, and connectivity with the cell phone, you should check the battery consumption frequency separately for every sensor and app.
Feasible Options For Testing Smartwatches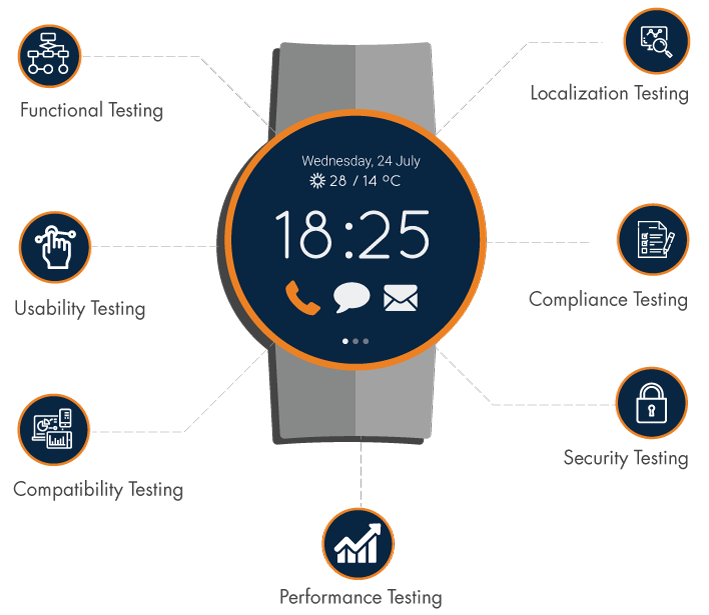 Automation Testing Tools For Smartwatch Testing

Appium: An open source automation testing framework - you just need to start the Appium server and connect it with smartwatch or emulator to develop and run the automation tests.
Benefits

Open source
Single tool which can work on mobile and smartwatches in parallel to test different scenarios
An easy-to-use Selenium API is used for Automation testing
No need to modify apps for testing
Ranorex: A paid tool that provides a strong library for automation testing of smartwatch applications. Ranorex Studio enables tester to connect both Android and iOS based smartwatches with PC and develop the automation scripts using record and playback feature.
Benefits

Ranorex provides all testing types in one licence
Provides huge library to test smartwatch synced with mobile phone application
Built-in Selenium WebDriver capture the events of smartwatch application
Provides the functionality for testing both Android and iOS based smartwatches
Core Smartwatch Testing Scenarios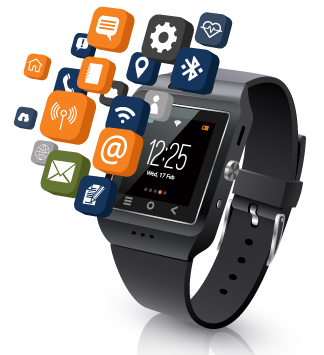 Connectivity and disconnectivity testing between smartwatch

and smartphone

Testing push notifications from smartphone
Testing data synchronization on smartwatches and smartphones
Smartwatch sensors testing while performing physical activities
Testing of different connectivity types like bluetooth, NFC,

and Wi-Fi

Connection range testing by moving far from smartphone
Smartwatch touch sensitivity testing with dry, sweaty,

and tattooed skin

Battery consumption checks
Smartwatch Automation Architecture Using Appium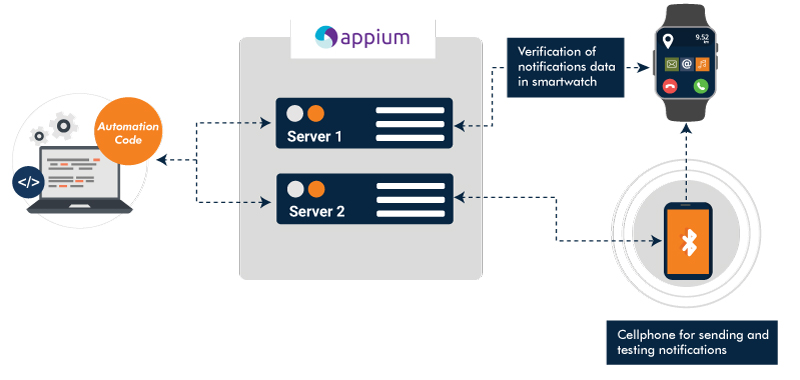 Have Suggestions?
We would love to hear your feedback, questions, comments and suggestions. This will help us to make us better and more useful next time.
Share your thoughts and ideas at knowledgecenter@qasource.com