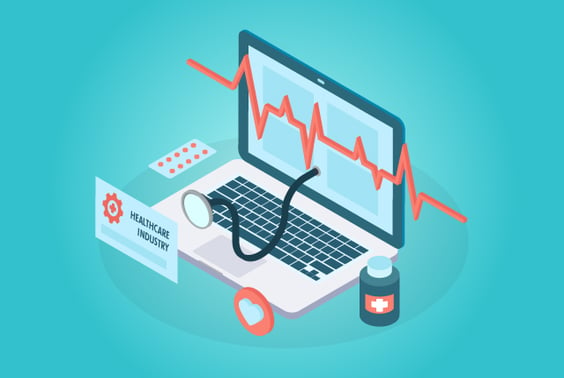 Every part of our lives is technology-driven and modern technology can not be stopped from evolving. Recent technological advancements like telehealth VR, etc., are taking the medical industry to next level, making it easier for doctors and patients to access healthcare facilities.
Below mentioned are some of the advances that are reshaping the healthcare industry:
Technology and Humans are Closely Associated: Technology such as video calling, texting, online consultation, and other networked media are used by medical professionals and patients to communicate, coordinate and promote health. Undoubtedly, technology has become a central part of human day-to-day life for

the betterment.

Organized Data: Patient data is expanding in terms of area, size, and volume. Data analysis is crucial as it can gain a deeper understanding of disease patterns (occurrences and examining characteristics of a person) and their possible solutions. It's conspicuous that data is the fuel that will be actually driving the systems. The medical industry constitutes not only the patients but also the physicians, insurance companies, and other third parties. For that reason, data plays an important role in shaping the

healthcare sector.

Robotics and Artificial Intelligence: Nowadays, robotics is used not only in operations/treatments but also to support healthcare workers and strengthen patient care. Many startups and big businesses are investing in revolutionary research to offer an advanced solution for overcoming the issues that healthcare is facing today. Artificial Intelligence is the strongest force in every industry and everyone trying to contribute to this army. In a modern technology-driven world, health tech companies are empowering healthcare providers to predict, prevent, and nurse diseases with

maximum accuracy.

Cloud Computing: This technology allows network-based access for smooth communication for more customized patient care plans using EMRs stored in the cloud. During any natural disaster, power failure, or crisis, cloud storage ensures the data is secure and backed up. It has benefited the health industry by reducing costs, increasing security, ease of access, and

smoother flows.
With the boom in healthcare technologies, we now live in a world where gadgets such as palm-sized Viatom CheckMe Pro, which is used to measure heart rate, temperature, blood pressure, ECG, oxygen levels, and many more are ruling over. Moreover, QA and testing services ensure the delivery of quality since patient data and the healthcare sector are very sensitive areas.