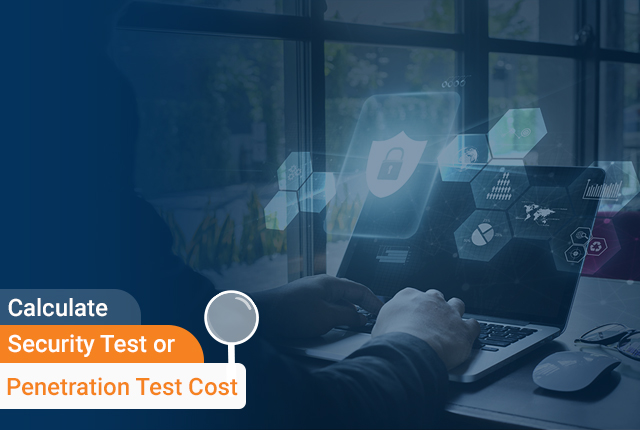 Penetration security testing is authorized testing performed on software to explore vulnerabilities. In this type of testing, tools, techniques, and processes are the same as attackers use. The cost of penetration testing depends upon various parameters and high levels of these parameters are mentioned below:
Size: If the target product size is large & complex, then the cost will be high. Complexity refers to the complexity of applications, servers, IP address, facilities, and database that is involved.
Scope: There may be certain parameters for which a cyber security professional needs more time than for a usual task, then the cost will eventually go high. For example - testing a single IP against a large customer base will take more time and pricing.
Methodology: Each methodology has a different set of tests and areas to focus on. A proficient tool or slower methodology can be an effective way to produce higher quality results for each of these methodologies.
Remote Testing: The majority of penetration testing will be performed offsite in network security tests, however, the cost of penetration testing can increase if you require remote testing or onsite testing.
Professional Service: An established professional company may charge more based on its service record and experience where safety & privacy of your organizational details are guaranteed.
If you have any other questions or concerns about QA and testing,
contact QASource's testing experts.