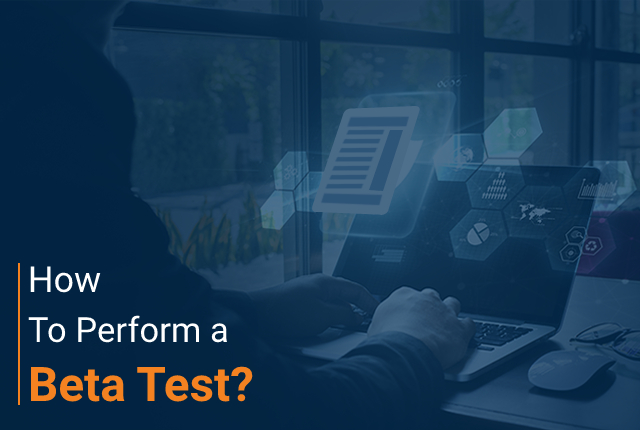 Beta testing is the last stage of testing before the release of any product in the market so that bugs, suggestions and feedback can be gathered from the real audience. Actually, participants in the beta testing are a set of users who focus on the usability testing of the product. They mainly work on the important use-cases of the application, not on the technical aspects of the application.
Product owners are responsible for the beta testing and they make all the arrangements for the good execution of this phase. For example: When a mobile phone is launched by any company before release, samples are distributed among a selective set of people to test it from a usability perspective. The objective is to take out the feedback from the general audience and make it the best product before release.
Below are the few points for which beta testing is helpful for the product owners:
Customer feedback helps in improving

product quality.

Product failure risk can be reduced via

customer validation.

Beta Testing helps in testing

post-launch infrastructure.

Customer satisfaction will increase and create goodwill in

the market.
Below are a few points why beta testing is called hard to perform:
Creating a test environment for the real audience is challenging and product owners need to invest in a reliable test environment. Hence it is also costlier if compared with

QA testing.

Figure out the right audience for beta testing is also

very challenging.
In terms of testing, it is a very simple kind of testing where users focus only on usability testing and it can be performed by a selected audience with few instructions by product owners and doesn't require any specific skill set.
A lot of software testing companies are participating in beta testing whose objective is to improve customer experience by achieving stability, performance, quality, reliability, and security.
Need reliable QA resources to ramp up your existing processes, contact QASource.