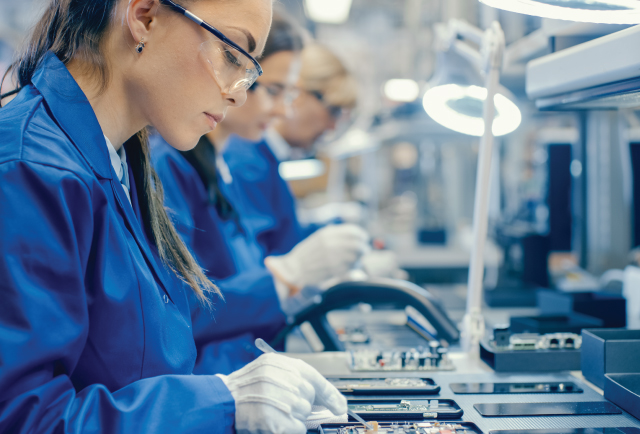 The future of healthcare is digital. Although, services like telehealth appointments and electronic health records have become the industry norms, providing these services alone are not enough to stay ahead of the competition. It is equally important to invest time and effort to test your medical devices for accurate diagnosis, prevention and treatment of illnesses due to the increasing complexity of software embedded in these devices. Various factors like regulatory norms, cyberattacks or software glitches can affect the functionality of medical devices, and hence, to ensure high-quality output, quality assurance has become the need of the hour.
What Is Medical
Device Testing?
Medical devices are in high demand because they have a direct impact on the lives of patients. Medical device software testing is widely utilized in the validation and verification of the software used in tiny and complicated medical equipment such as cardiac pacemakers, imaging, and dialysis machines. Makers of medical devices are always improving and upgrading their devices with the latest software to provide patients with the best healthcare experience.
Role of QA in Medical
Device Testing
Medical devices must adhere to several regulations and compliances, which are primarily enforced by several regulatory agencies. They should also function well, provide accurate readings, and be safe to use. As a result, quality assurance should be used by manufacturers of medical equipment to thoroughly verify and validate their products. Following are some of the reasons to invest in QA for testing medical devices:
To guarantee that all government requirements, such as HIPAA, FDA, and PCI (payment card industry), are met during

compliance testing.

To ensure that integration is flawless, that is, the connection with other devices

is flawless.

To verify that CRMs, database connectivity, and mobile apps (iOS/Android/Windows) all function properly and give quick and error free results

.

To assist in increasing the effectiveness of medical devices and ensuring that any risks connected with device failure are mitigated from

beginning to end.
Responsibilities of
Quality Assurance
The most popular methodology employed by QA professionals is quality assurance testing. The medical device manufacturing process is monitored for quality assurance testing to ensure that all industry and regulatory standards are met. The purpose is to find and fix product problems, which will eventually lead to a reduction in defects. The medical device manufacturing process is monitored by quality assurance experts to ensure that it complies with both external regulatory agencies such as the FDA and ISO, as well as internal business regulations.
Quality assurance testers often follow a method known as the Deming Cycle, or PDSA Cycle, where the latter moniker is derived from the four-step process's names: Plan, Do, Study, and Act. The following are the major steps in the quality assurance process:
Plan- Make a plan by establishing quality goals and figuring out how to

achieve them.

Do- Do it by implementing new processes or altering

existing ones.

Study- Monitor these processes and make changes if they aren't fulfilling the

predetermined goals.

Act- Take action by implementing any improvements that are identified

as essential.
Responsibilities of
Quality Control
The final step in the medical device manufacturing process is quality control. Quality assurance examines the soon-to-be-delivered product for defects. Quality control comes after product development, and unlike the focus on continuous process improvement of QA, testing experts concentrate on the methods that are being used to do the quality check.
What Is a Medical
QMS Solution?
Makers of medical devices who take quality assurance and quality control seriously must use the best QMS software available. A medical device QMS system can provide your organization with the following benefits:
Your quality management system (QMS) keeps track of

product specifications.

The document, purchasing, production, and supplier controls are all managed by your

quality system.

Quality assurance staff may easily and rapidly access this data with the best QMS software, allowing them to ensure that a product meets all

relevant standards.

Quality assurance staff can simply oversee processes using the best QMS software, ensuring that everyone is following the most up-to-date procedures and making necessary

changes swiftly.

QMS determines your ability to conduct internal audits. Audit management is a component of the best QMS software that enables teams to identify quality issues before they reach the quality

control stage.

QMS stores CAPA (Corrective And Preventive Action) documentation and processes. The best QMS software makes paper work and procedures accessible and helpful for anyone who needs them through a single, fully

integrated system.
Types of
Medical Testing
To guarantee device functionality, certain parameters must be evaluated. Various types of testing are performed in medical device software QA:
GUI Testing

The effectiveness of the medical device's graphical user interface (GUI) is tested. Issues with UI complexity that confuses users, usage delays, data entry errors, false inputs, and other problems can be avoided during the testing of GUIs for medical devices so that they do not lead to a situation in which life is in danger during real-world use.

Bench Testing

It is also known as performance testing, and it aims to obviate mechanical or design defects that could affect the medical device's performance. Medical devices are subjected to performance bench testing to assess their durability and capacity to function as efficiently under various types of loads.

Testing for Compliance

Various federal and regulatory standards established by medical authorities serve to guarantee that a medical device in use is secure and effective. By carrying out a compliance test, it is verified that the medical equipment complies with all quality and safety standards by using the best design and manufacturing techniques.

Testing for Interoperability

According to the FDA, the ability to exchange and use information between devices, goods, technologies, or systems must be done safely, securely, and effectively. To enhance patient care, lower errors and adverse events, and improve patient care, interoperability testing assesses a medical device's capacity to communicate information across systems and platforms.

Testing for Reliability

During testing for dependability, a medical device's performance under various time constraints and even under stressful circumstances are evaluated. In essence, it considers the medical device's dependability in any given situation.

Testing Device Compatibility

Instead of focusing on the functional aspects of the device, this testing evaluates the compatibility of the device against specific requirements. Ensuring the compatibility of devices across databases, browsers, operating systems, networks, and hardware configurations.

Verification and Validation of

the Lifecycle

According to the FDA, software verification offers unbiased proof that the design outputs of a specific stage of the software development life cycle adhere to all of the rules and specifications for that stage. As the program is being built, it checks for consistency, completeness, and accuracy, and it offers evidence to support the assertion that the product has been validated.
Challenges Faced With Medical
Device Testing
Despite positive business growth, entering the medical device market is not easy. Let us take a quick walk through of the challenges:
Challenges With

Device Compatibility

In the modern world, there is a significant amount of utilization on mobile platforms for practically everything. So, any healthcare app or medical device needs to be thoroughly tested amongst different versions and OS available so that broader risks can be mitigated. Achieving 100% testing on different versions is not feasible in the true sense, hence it serves as a challenge.

Security Breaches

Devices/apps with medical information must go through thorough security testing to ensure that they are not vulnerable to any kind of penetrations or cyber-attacks by which hackers gain access to individuals' medical reports/access.

Challenge With Cloud

The world's healthcare businesses are all moving considerably to the cloud. This method of moving to the cloud raises concerns about the network and data security. Businesses' brands can suffer if they are unable to overcome these challenges. Therefore, it is necessary for businesses to embrace the practices of cloud application testing in order to overcome these cases and manage the increasing issues. Businesses can readily embrace cloud computing with the assistance of experienced quality assurance consulting firms.
Wrapping Up
End-to-end testing of medical devices has become extremely important to overcome challenges like security breaches and device compatibility issues. A minor glitch in the device can have a huge impact on the health outcome for the patient. Hence, to ensure that you are delivering a medical device that is reliable and safe to use, it is important to outsource quality control to experts at QASource. To know more about our healthcare software testing services, contact QASource now.