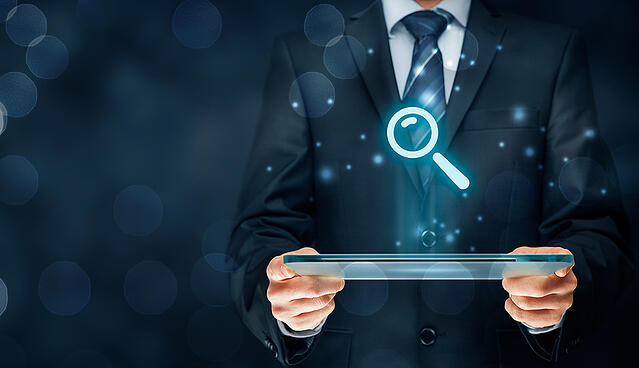 Beta testing, more commonly known as Soft Launch, is often prioritized by many companies, since few end users test the software, following which it is released to the audience. However, alpha testing plays a crucial role as well. It gives developers an opportunity to identify and address critical issues, so they don't reach the final stage of the product.
What is alpha testing in software engineering? To give you a better understanding of the term, this guide will define alpha testing, talk about its importance, and discuss how it differs from beta testing.
What Is Alpha Testing?
The phrase alpha testing in software engineering is a type of testing done to identify bugs in the current state of a developed system. It is used to pinpoint bugs before developers release a software product to the public.
Some experts see alpha testing as a form of acceptance testing. No matter how one looks at it, the primary objective of alpha testing is to ensure that any glaring issues are addressed in the software product before it is sent to the next phase of development.
Alpha testing is often performed at the developer's site where users are observed and problems noted. It is also usually done by a group that is separate from the design team yet within the same organization. This could be a team of in-house software QA or test engineers.
Why Do You Need
Alpha Testing?
Beta testing follows alpha test. Alpha testing is necessary because it irons out many obvious problems to make a software ready for a beta test.
The problem with many companies is that many of them believe they can resolve the same problems in the beta stage altogether. Skipping alpha testing is a common mistake and usually results in major issues that make it difficult to move forward.
Most of the time, developers need to send the product back to the initial development team to address these concerns. This back-and-forth process can easily lead to delays, wasted time, and misspent resources that the group could have used elsewhere.
The unique selling point of alpha testing is that it combines the use of both employees and the company's customers. Doing tests using internal manpower lets different departments give the software product a try and share unique insights while improving collaboration.
It also allows customer service teams to prepare beforehand as to how they can deal with questions and concerns about the product prior to release.
Meanwhile, alpha testing with actual customers allows developers to obtain in-depth insights into how their software is used in various ecosystems. It also lets them identify gaps in their testing process and improve on these weaknesses before moving forward.
Who Is Involved in
Alpha Testing?
Alpha testing in software development is performed by the following teams:
In-house developers: The first part of alpha testing is performed by the internal development team. This group makes use of either debugger software or hardware-assisted debuggers to accomplish their task. Their main objective is to pinpoint and catch issues immediately in the form of crashes, bugs, or outright

missing features.

Software QA engineers: The second part of alpha testing is done by the software QA staff where they perform the key parameters within a given environment. This phase is linked to white box and

black box testing.
However, when alpha testing is complete, it doesn't mean that the application is ready for use. It only means that the main problems have been addressed and that the product can move on to the next stage, which is beta testing
Example of the Alpha
Testing Process
The most common place where alpha testing occurs is within a test laboratory environment using a distinct system. The approach entails having a project manager collaborate with developers to define the objectives for the test. The manager is also responsible for incorporating the results within the changing plans.
One can think of alpha testing as a product in the prototype phase where major flaws and missing parts are fixed immediately. This means that in-depth reliability, installation, and documentation tests aren't included here.
As with anything, the ideal alpha test needs to have a well-made plan in place. This should be paired with comprehensive test cases especially since it involves several activities that can make the whole process complex if not planned ahead.
It's important to reiterate that the output after alpha testing isn't final or fully functional yet. However, QA teams need to make sure that the product they have afterward should have undergone thorough testing before it is sent to the customer for their turn to give it a try.
The best practice here is to obtain extra information ahead of time such as the intuitiveness of the software, functionality, navigation setup, and more. Additionally, customers joining the alpha test should be made aware of what they should expect with the current status of the software.
What Is Beta Testing?
Beta testing may sound the same as alpha testing, but instead of developers and select customers, actual users get to test the application within a real environment. Most of the time, beta testing is considered a part of external user acceptance testing due to how it works.
Before a product is launched, it undergoes beta testing as its final test, which will be performed primarily by the customers. A major benefit of going through a beta test is that customers get to provide direct feedback on the software.
When beta testing takes place, an early version of the software is handed out for trial to a select number of users. This allows developers to obtain crucial feedback on how their product works so far.
Good beta testing can lead to a significant reduction in failure risks while ensuring that the quality of the application has been verified by actual users.
Alpha Testing vs
Beta Testing
As you've already read, alpha testing and beta testing are two different types of testing in software engineering. Both ensure that the final product is completed within the appropriate deadline while incorporating all features expected of it.
In the table below, we'll look into the primary differences between alpha testing and beta testing. Although this isn't a complete overview of their distinctions, it is to provide readers with a better understanding of how each works.
These are the differences when comparing alpha testing vs beta testing:
Alpha Testing
Beta Testing
Main purpose

Each user journey is tested while making sure the software works

as intended.

Developers assess testers, so they can understand how real users interact with the program and see how it works in a

live environment.

Implementation

The internal team and potentially some real customers get to test

the product.

Customers who signed up via an invitation or controlled release get to test

the application.

Visibility

White box testing approach means that testers are aware of what's happening and what they are

testing for.

Black box testing approach means that testers only see the product along with other

relevant tooltips.

Structure

The structure in alpha testing is strict, which means that each flow is tested while the output is collected and

assessed carefully.

In beta testing, the approach is completely unstructured. Testers can do anything on the application and provide feedback if

they want.

Performance

Alpha testing is all about making sure the functionality of the program works as intended and not on how the

backend performs.

Beta testers make sure that the software product performs well and is reliable. Developers also check in terms of stability

and security.

Duration

Alpha testing can be a long process, but developers should make it as brief as possible to

minimize delays.

Beta testing is often short, but some may choose to run their tests for years.

Post-test Actions

Problems that are identified along the way are fixed immediately. Any minor recommendations could be implemented in the

next version.

All major issues are addressed in beta testing. Developers may incorporate A/B testing, while all results are used to impact the

next version.
Conclusion
Alpha testing plays a crucial role in software engineering as it helps identify many glaring issues that can easily delay projects if left unchecked early on.
With alpha testing added to the process, development teams can leverage the following benefits:
It obtains more insight into the reliability of the software during its

early stages.

It gives your development team more time, so they can work on

other projects.

It allows the software product to be launched into the market as soon

as possible.

Getting useful feedback early on ensures that product quality stays

on top.
Despite the numerous advantages of alpha testing, performing it is another matter. It's not easy to ensure that the whole process goes as planned since it requires in-depth expertise and experience.
At QASource, we specialize in providing companies with quality assurance solutions, so they can produce high-quality software on time. We can assign you a team that will ensure your software testing requirements are met.
Contact us today to get started.