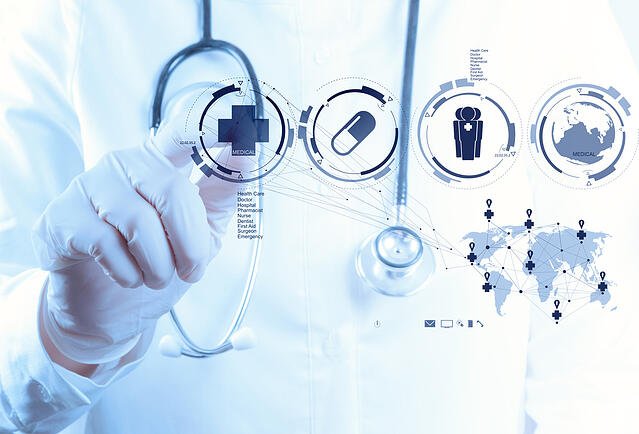 The healthcare industry is growing expeditiously as healthcare practitioners are looking for ways to improve patient care and give them easy access to care options while reducing the overall cost of maintaining the infrastructure.
Fortunately, digital technology has made it easier for healthcare specialists and patients to communicate with each other. Virtual care and remote medicine are breaking down the barriers that would previously prevent patients from accessing doctors and other healthcare options.
What is Virtual Care and Remote Medicine?
Virtual care and remote medicine are technologies that allow healthcare providers to interact with patients remotely. Healthcare organizations use live videos, audio, and instant messaging to interact with patients and develop a common channel for communication.
There's also remote delivery of healthcare services, consultations, and medical care centers, where the patients are automatically analyzed through the comfort of their homes. In case any abnormalities are detected, then doctors can contact patients and even call an ambulance if required.
Healthcare specialists can also monitor the health of patients using digital platforms. It is beneficial for patients from suburbs, who might find it difficult to commute long distances to receive care.
Virtual care also comprises checking in after an in-patient visit and asking questions regarding their treatment and diagnosis. In other words, we can say that virtual care is a digital way of communication between doctors and patients.
In conclusion, remote care and telemedicine apps have successfully transformed the traditional healthcare process, wherein, patients can have immediate access to doctors and healthcare specialists at every hour of the day and night.
Importance of Testing Virtual Healthcare Apps
Top healthcare companies are ensuring that they can help in implementing better digital strategies. The expanding popularity of telehealth applications shows that a wider audience is utilizing them for tracking their health parameters such as heart rate, sleeping patterns, and fitness levels.
Along with all the hype about telehealth apps and positive forecasts of virtual technology, the majority of the telehealth platforms tend to fail due to poor functionality, usability, and failure to provide a satisfactory user experience.
Therefore, the testing of telehealth software applications is a requisite for a high-quality end-product and customer satisfaction. Some of the important reasons for the necessity of comprehensive testing in the healthcare sector include the following:
Ensure device interoperability
Build application responsiveness
Ensure data security
Bring stability and dependability within

the application

Check for validation of functionality
Check for security of application
Ensure data precision and verification
Healthcare apps are mainly used for tracking patient health, like constant monitoring of blood pressure, and blood sugar levels. Healthcare app testing should specifically pay attention to regulating the performance and usability of the application. The emphasis for the quality assurance of virtual healthcare apps should focus on the following factors:
Risk-based Testing: Involves handling, prioritizing, and executing testing activities based on the impact of risks in different functional

software modules.

Testing of Member and Claim System: A claim system is what a doctor submits to your insurance company so they can get paid. Whereas, a member system allows the processing of payments, enrolling and re-enrolling of patients, termination of members, and verification of positive and negative flow in

the system.

Testing of Finance System: Verifying the functioning of writing paychecks and making payments to

different sources.

Testing under regulatory compliance: Ensures that the process followed by the organization meets the

compliance requirements.

Performance testing of Healthcare Application: Since multiple users/processes work on this system, it is necessary to measure the system's performance to ensure there is

no breakdown.
Benefits and Limitations of Telehealth
The benefits of telehealth are:
It saves time and reduces costs as there are no additional transportation

costs involved

Provides easy access to

healthcare experts

Save queue time or appointment time
Allows enhanced management of medication, lifestyle, and

chronic conditions

Ensures easier access to preventive care to improve

long-term health

Allows appropriate access to quality care for people with

financial difficulties

Reduces risk of infections due to

hand-to-hand contact

Improves healthcare access to disabled people
The drawbacks of telehealth are:
Some patients prefer hands-on, in-person care over virtual appointments as they don't have internet or feel comfortable with

the technology

Not all health plans cover telehealth visits for all conditions, so the cost is might increase for

some people

Some diseases/problems cannot be taken care of via online modes and need

personal visits
Telehealth Mobile App Testing Outsourcing
It is a process in which application software developed for handheld telehealth mobile devices is tested for functionality, usability, and reliability. The benefits to outsourcing telehealth mobile app testing are:
Cost-effectiveness: Outsourcing can help save money, resources, and time. It is a very cost-effective alternative to in-house testing teams (hiring, training, and providing resources to a new or

developing team)

Faster Deliveries: Choosing a reliable outsourcing testing provider allows us to get the advantage of best testing practices, frameworks, and test automation tools to reduce the overall testing time and efficiently address our project requirements

and deadlines.

Improved Business Goodwill: Delivering poor-quality products can severely damage your company's reputation and make it challenging for future projects to remain viable in the marketplace. Hiring an expert can uphold the company's reputation in

the market.

Ensure Timely Deliveries: The primary focus is to follow deadlines without any compromise in quality. With outsourcing, business owners don't have to worry about the delivery schedule

and deadlines.

Autonomous Testing Results: Software testing is well performed when done by an independent source. Such an approach is always unbiased and not influenced by any management or

development team.
Virtual Health Assistant
A virtual health assistant is a voice-enabled resolution. It can help health care systems support patients with better care management from home. Medical virtual assistants (MVA's) help a healthcare organization to collect:
Demographic data of a patient
Insurance facts
Patient health history
Financial details
Identify effective treatments and best practices with

data mining

Analysis of all the records
MVA permits patients to use the web and mobile-based interactive tools to efficiently accomplish their daily health goals. An extensive range of organizations are integrating intellectual virtual assistants as their core technology to enhance the healthcare consumer experience, increase productivity and improve wellness participation rates.
Best Telemedicine Apps
The best telemedicine apps can save significant time that we can rather use to take care of ourselves instead of visiting a clinic. Medicine applications have augmented the healthcare industry's interactions where patients and doctors can spontaneously communicate and share their concerns, without any constraint, around the clock.
Some of the well-known telemedicine apps are:
AmWell
MDLive
Dialogue
Doctor On Demand
Lemonaid
Doxy.me
Endoluxe
PlushCare
Virtual Care and Remote Medicine During Pandemic
During the Covid-19 pandemic, both patients and healthcare specialists realized the importance of digitalization. A wide number of patients that took virtual consultation increased during the lockdown. People were avoiding traveling as much as possible to reduce risks.
Therefore, the use of virtual care and remote medicine eventually increased. Now, many patients are interested in continuing virtual visits even after the pandemic ends.
The pandemic has reshaped all sorts of services and activities including remote work, distance learning, online entertainment, eCommerce, and home food delivery. Similarly, patients have now received care from home, and, with their positive experiences, would like to continue with this new system.
Virtual care will cut costs and improve access to healthcare services for a wider audience. In comparison to old-style hospitalizations, the program reduces the overall costs by one-third and improves patient and family satisfaction, and delivers accurate patient results.
Telemedicine serves as a bridge between a patient and their health care practitioner. Therefore, in the future, more health care providers will prefer to consult patients virtually.
Conclusion
QASource can help you upscale the quality of virtual care software applications with its cutting-edge software testing tools and techniques. To know more about the detailed benefits of virtual reality mobile application testing, contact QASource now.