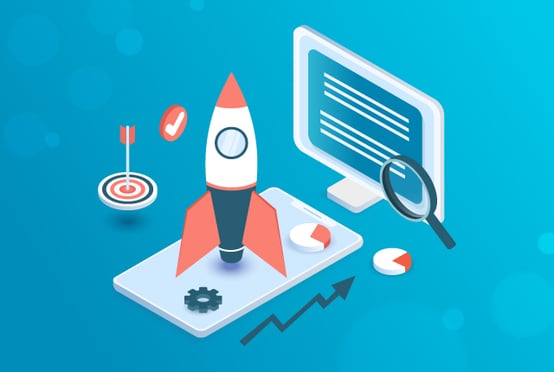 In the world of IT startups, innovative ideas are constantly being generated and entrepreneurs are eager to transform these ideas into a well-established startups. However, many startups fail to succeed due to various reasons, and one of the most common and crucial reasons is the inability to deliver a high-quality product to customers. For IT startups, it is essential to understand the quality demands of their end-users, as the product's success lies in their customers' hands. Startups should strive to provide a product with a good quality user experience to differentiate themselves from their competitors. A visionary product owner must recognize that deploying a dedicated QA team to test the product before launch, and continuous QA testing thereafter, is essential to become a well-established venture.
Challenges Faced by IT Startups
IT startups need to understand the challenges they may face and develop strategies to mitigate them. Here are some of the challenges faced by IT startups:
The Right Time To Start QA

IT startups generally have a hard time deciding when to start QA on the project. Therefore, a reasonable time to commence the QA is at the inception of the project startup. This will prompt planning of the processes that will make certain that the product that comes out, meets the customer's quality expectations. Also, QA must start as early as possible so that subsequent agreements have clearly defined the roles and responsibilities for the management of quality during each phase of the project life cycle. Furthermore, QA also plays a major role in communication across associated teams. It allocates time to step up the testing environment. The testing stage begins when the test plans are formally written, reviewed, and approved.

The Decision for the Right Test Strategy

These days, the most common challenges that IT startups face are the mode of communication, missing documentation, diversity in testing environments, and inadequate testing, all of which directly point out is not having flawless test strategy. The standard of a test strategy is one of the most crucial aspects of the project's performance. Thus, consideration of all aspects related to testing becomes exceptionally critical. From collecting requirements to enlisting responsibilities, then thinking from an end-user perspective, and finally, with risk management, these are the key points that must be taken into account for a constructive test strategy. Moreover, once the start-up has an effective testing strategy, they need not worry further.

Budget/Finance Allocation for QA

IT startups have a frugal budget for software development, which sometimes leads to compromises in QA allocation. Not adequately managing the budget can lead to software failure. Therefore, QA budget management is essential for IT startups, as it helps companies secure QA resources in advance. The budgets for QA include money needed for all QA-related activities, such as software testing and QA partnerships that help employees remain competitive and successful.

Setting up QA Processes From Scratch

When your approach is not strategically defined, it might be arduous to build a quality assurance program. However, building an efficient quality assurance program helps you lessen non-compliance issues, avoid customer experience mistakes, and other issues that could occur internally. By implementing QA processes, you provide a structured work environment that makes it painless for the workforce to know their responsibilities and helps them focus on executing their job in the best way possible.

Choose the Right Team

IT Startups in general require new people with diverse experience and skill sets to collaborate on the project's success. Sometimes it happens that even the most talented people might not work well in a team, so finding the right combination of skills and talent becomes cumbersome. Finding resources who are a great asset to the team is a complex undertaking. This has to do with selecting people who can share the same values, vision, and goals, and who are qualified to work on the tasks and responsibilities you have now or will have in the future. Leaders must look for many unique qualities that can help them decide which individuals can contribute to the team and work well with others.

Scalability

Scaling up a newly-fostered company is not child's play, it is even more forbidding and tougher than launching a startup in the first place. Before we think about scaling up an IT startup, we need to work on the robustness of our infrastructure and skill set. Optimization of core business functions is needed to manage the workload once we scale up.
Tips To Resolve Challenges
The challenges that IT startups face can be overwhelming, but they are not insurmountable. With the right approach and strategies, IT startups can overcome these challenges and thrive in the highly competitive industry. Here are some tips to resolve these challenges:
Test Planning

For Startups, early test planning will help to ensure that the product is of high quality. This helps to improve the product's performance, reliability, and user experience. For IT startups, test planning helps to identify issues early in the development process, which can save time and money, as it is often more expensive to fix issues later in the development process or after the product has been released to the market.

Selection for Test Strategy

A Test Strategy defines the scope, objectives, and approach for testing the product. By selecting a good Test Strategy, IT startups can ensure that they cover all critical aspects of the product, and testing is conducted comprehensively. Following an effective Test Strategy, IT startups can optimize their testing efforts. A question arises about why QA is needed. The answer is, QA can identify the critical areas of the product and allocate resources accordingly. Start the QA process as early as possible, ideally from the beginning of the project. This will help you catch issues early and avoid costly rework down the road. Keep learning, stay up-to-date with the latest testing tools and methodologies, and continuously improve your QA strategy based on your learnings.

Secure Budget at Initial Level

To make sure that QA efforts will not hamper, it's always good that we secure the budget at the initial level of software development. By securing the right budget initially, IT startups can ensure that they have the necessary resources to conduct comprehensive testing and to identify and fix any issues before the product is released to the market. It will also help IT startups reduce costs associated with fixing issues later in the development process or after the product has been released to the market. When QA for startups is implemented at the initial level then they ensure that the product complies with these standards, which is important for the company's credibility and legal compliance.

Deliver High-quality Product

By identifying issues early, IT startups can deliver a product that is of high quality, defect-free, and meets customer requirements. It is advisable that while testing a product, the focus should be on its functionality, user experience, and performance. With the help of in-house QA, consistency in product gets increased and It can increase customer satisfaction. Delivering a high-quality product can help IT startups establish themselves in the market, build trust with customers, and increase revenue and profitability.

Hire the Right Talent

Hiring the right QA professional can help IT startups deliver high-quality products that meet customer requirements, comply with industry standards, and provide an excellent user experience. Always look for candidates with experience in QA, specifically in software testing, and who have worked in a startup environment before. A candidate's technical skills, such as their understanding of testing methodologies, programming languages, test automation frameworks, and tools should be evaluated before hiring. QA requires a lot of problem-solving and analytical thinking. Look for candidates who can approach problems logically and systematically.

Scaling an It Startup

Plan for scalability from the beginning as It's important to have a plan in place for scalability from the start. Prioritizing testing based on risk and impact can help ensure that the testing process is scalable. By focusing on the areas of the product that are most critical to the user experience or have the highest risk of failure, you can help ensure that testing efforts are focused where they are needed most. As the business grows, it's important to continuously improve processes to make them more efficient and effective. A QA can play a key role in identifying areas for improvement in the testing process and helping to implement changes to make the process more scalable.
Benefits of QA for IT Startups
Despite the challenges in implementing QA services for startups, it offers numerous advantages. Now, let us have a look at the major benefits of quality assurance for startups:
Confidence in Delivering a Quality Product to Market on Time

Launching a product into the market requires confidence that the product will meet customers' needs and expectations. Quality engineering is a crucial aspect of ensuring that a product is of high quality and able to meet customer expectations along with the confidence of delivering on time. By defining a comprehensive test plan and strategy that align with business objectives and customer needs, QA for startups helps in establishing a clear understanding of what constitutes a quality product and ensures that the team is working towards a common goal.

More Chances of Product Success

Any product's success is solely in the hands of your customers, and winning them is not an easy task in today's fierce competition in the market. Products that understand client needs and provide good quality have a better chance of succeeding and staying longer in the market.

Product Security Benefits

In-house QA or outsourced QA also plays a vital role in ensuring product security by performing security testing to identify potential vulnerabilities and weaknesses. By conducting comprehensive security testing, the team can detect any potential threats, including unauthorized access, data breaches, and system failures. That's why QA is needed to ensure that the product complies with relevant security standards and regulations, ensuring the product is secure and protected against potential threats.

High New Customer Acquisition Rates

By meeting customer needs and expectations, high-quality standards guarantee high new customer acquisition rates. Through improved user experience, timely support, and superior brand reputation, products gain publicity and are referred to other potential customers. Quality increases the product's attractiveness and likelihood of customer adoption.

Increased Startup Valuation

A high-quality product generates higher revenue and profitability, builds a strong brand reputation, reduces costs and improves efficiency, attracts investors, and improves customer loyalty and retention. Startups that prioritize quality can differentiate themselves from competitors and demonstrate their potential for growth and success, ultimately leading to a higher valuation.

High Retention Rates of Existing Users

Finally, by ensuring that the product meets quality standards and customer expectations, QA improves customer satisfaction, leading to high retention rates of existing customers, positive reviews, and referrals. By prioritizing quality, startups can succeed in the market and achieve their goals.
Conclusion
IT startups face a variety of challenges in terms of Quality Assurance (QA), testing strategy, budget allocation, setting up QA processes, team selection, and scalability. However, with the right approach and strategies, these challenges can be overcome. By implementing effective QA processes and selecting the right team, IT startups can improve the quality of their products and reduce the risk of costly rework down the road. QASource is one of the leading testing providers that offers services for numerous industry domains to help you deliver high-quality products. Let QASource help your business to provide the best customer experience to your customer base. For the success of your software company, visit QASource right away to implement top-tier QA testing services.