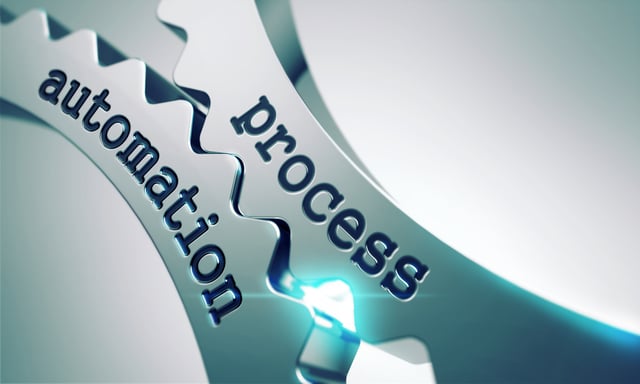 Salesforce is a global leader and expert in providing customer relationship management solutions that bring companies and customers together. Its cloud services like sales, service, and community have the potential to adapt to any business model. Their real value lies in the processes, workflows, rules, reports, and data extraction.
Robotic process automation is a kind of business process automation. The purpose of RPA is to reduce the repetitive, simple, and mandatory tasks of employees. Since Salesforce is one of the powerful CRM, the most we can get from its background process is by creating an RPA layer.
It imitates the actions of humans in a much faster and less error-prone way but the capabilities of robotic process automation are still unknown.
RPA is used to automate the business processes in Salesforce, which is different from Salesforce UI testing. Many business features in Salesforce depend on processes, rules, workflows, and reports.
RPA and Salesforce are combined by organizations to streamline the process starting from lead creation to automation. RPA also plays an important role in validating and verifying the data. For example, the report export process in Salesforce can also be streamlined and made accessible to third-party applications/organizations.
RPA's role in Salesforce is to deliver relevant information in the shortest time and provide guarantee and consistency across automation processes.
What Can RPA Do in Salesforce?
Many large businesses typically have many tasks or processes in Salesforce, which require many hours of manual labor. Processes that can automate in Salesforce include lead creation, account creation, quotes generation, customer service, and contract management. RPA can play a crucial role and provide the following benefits for businesses:
Lead Creation: First interaction of RPA based tools to the real world is generating leads from campaigns. The whole workflow starting from lead generation to lead assignment to suitable sales representatives is an

automated process.

Quote-to-Cash Salesforce: RPA will interact with the CRM system to record the request, generate a formal quotation document in another system, and then route a task to the sales support team to update marketing and accounting systems with the details of

the order.

Continuous Monitoring: RPA bots and trigger notifications can continuously monitor contract management and important use cases like a contract or document expiration

date automatically.

Customer Support: Business rules can be in place within CRM that can escalate customer issues and keep customers notified of

the progress.

Case Management: Generate user case assignment to support engineers as per the issues and auto-reply to customers on

important solutions.

Report Extraction: Extract reports from Salesforce to use them with third-party applications like NetSuite

or Workday.
The following use case of lead management in Salesforce can be achieved with RPA:
Leads created in Salesforce from an outside application: It will be easier to generate, qualify, manage, and route the leads to the sales team by implementing RPA

in Salesforce.

Leads data get verified for its generosity: RPA can assist in achieving a high degree of accuracy in areas like lead data verification which are prone

to errors.

Leads get assigned to representatives as per location: RPA assigns the inbound leads to the sales representatives as per their locations. In this process, the lead routing

is automated.

Leads data below threshold values are automatically closed: RPA helps in establishing a benchmark to judge leads data as a good fit. You can set up triggers based on touchpoint behavior. Once the leads go below a threshold value, RPA will automatically

close it.
Knowledge Required To Use RPA in Salesforce
Companies are eliminating the repetitive processes and making use of AI and machine learning to process the data and extract useful and repetitive information out of that. However, the below skills can also play important role in RPA usage:
Strategic Planning Skills: To identify business needs and

design workflows.

Problem Solving Skills: To design or create processes to solve customer issues with

minimal effort.

Strong Analytical Skills: Analyze a process and provide improvement recommendations to identify RPA and its ability to

improve workflow.
Benefits of RPA
RPA imitates human actions in a much faster and less error-prone way. It replaces humans with simpler tasks so that they can focus on tasks that require their creative thinking. Following are some of the key benefits of deploying RPA in Salesforce:
Cost Reduction

By automating a considerable number of routine manual tasks related to Salesforce CRM, RPA helps to reduce administrative costs and make CRM implementation more profitable.

Increase Customer Retention

Since RPA can track and notify sales teams of important updates, sales representatives can engage themselves in important customer relationship activities while being free of repetitive back-end tasks.

Improved Efficiency and Productivity

Human resources and customer service RPA bots can work 24*7 if needed. Moreover, they can also perform multiple & complex tasks in a single go.

Reduced Cycle Time

Popular Salesforce tasks like lead management, routine sales activity, and customer support often include many rules, which are time-taking manual tasks. Salesforce RPA tools assist in completing these tasks within a few minutes and reduce the cycle time drastically.

Error Reduction

Administrative tasks can lead to data entry errors in Salesforce. These errors not only come at the cost, time, and money but also make the organization lose its credibility. RPA can automate data entry tasks in CRM and eliminate human errors.

Faster E2E Integrations

As many businesses rely on Salesforce integrations to run their business-critical processes, they also need to test these integrations to verify that everything works as expected. RPA can provide benefits to achieve seamless integrations with Salesforce. MuleSoft RPA can intelligently process documents, enter data, or take action on the user's behalf, all without code.
Scope of QA in Salesforce RPA
Automating the business processes is not a one-time exercise, these processes need to be updated as per the business requirement. For example, if there is any change in the sales process, business workflows, rule-based tasks, they should be re-verified against the latest set of data. QA analyst gets involved in the RPA development process from the very beginning. QA analysts who have Salesforce domain knowledge can play an important role in the testing of RPA based tools. There are many inbuilt Salesforce tools such as Einstein. RPA based bots require good exposure for their integrations with other apps also. QA can involve in testing in different areas of RPA like:
Test RPA configurations
Run time executions
E2E data synchronizations
Order acceptance and processing
Case escalations and approvals
Agent onboarding and process re-training
Salesforce has recently rolled out three new RPA based products MuleSoft RPA (Robotic Process Automation), Einstein Document Reader, and Digital Process Automation to help every Salesforce customer. In all these areas, detailed QA is required for their integrations, document verification, and process automation.
Return on Investment of RPA
The calculation of return on investments is a perfect measure of success, especially when it comes to the automation of business processes that directly affect various areas of business continuity from reduced cash cycle to customer satisfaction level.
This process of using RPA-ROI generally can be broken down into three primary phases:
Initial: Before implementation, define ROI benchmarks and business processes from other implementations to build the case for RPA. By showing what the technology is capable of delivering, companies can better plan for implementation and ensure process automation can give their projects the

necessary resources.

Interim: As an RPA implementation develops and becomes more mature, the organization needs to understand the effects of the project, including those that are more difficult to quantify such as lead creation, task management, and customer experience. Collecting ROI data can help to validate the

initial assumptions.

Ongoing: As the company embraces RPA and they have started applying it to their growing number of business processes, they should continuously identify more and more tasks that can be automated and track the ROI

for implementations.
Another cost of investment is the cost of maintenance. Similar to the cost of software development, RPA cost is quite reasonable. This is because you define a budget for your in-house RPA software developed. In addition, you already employ the people who will perform the maintenance.
Even if you hire a firm for your RPA development, the cost generally remains low because many of these companies train your IT experts in maintenance and auditing your software as part of your contracting business. As the technology improves and grows, that relationship ensures that your business stays on the cutting edge of automation.
RPA's Future in Salesforce
Robotic process automation in Salesforce has a promising future. As discussed above, the technology has the capability of streamlining various customer-facing tasks in CRM. The RPA capabilities will enhance Salesforce's Einstein solution, sales solutions, enabling end-to-end workflow automation across any system and industry.
ERPs like SAP and Workdays have a business dependency on RPA that can bring together employees and customers and enhance their End-to-End workflows.
The robotics process automation company saw 81% revenue growth year over year. It could be profitable in 2022. However, Salesforce has the most to gain from the RPA digital transformation.
Testing of RPA Application
The test automation services offer RPA developers the capability to test their code on a daily basis. It is highly important when you have to implement large-scale standard systems such as Salesforce, SAP, and Microsoft Dynamics. RPA automation testing plays a critical role in the Salesforce business and here are some key benefits of it:
Companies can save 40% of processing time with

RPA testing.

It enhances the quality of the products while accelerating the

development process.

With user acceptance testing, companies can achieve better productivity and accuracy

in RPA.
Best Practices for RPA Automation Testing
Understanding Business Process and Testing Need: It is important to understand the intended goals that you want to achieve with an automated process. This will enable testing engineers to develop a solid foundation for the

QA process.

Code Analytics: A professional testing engineer will never test the code right away. Instead, he/she will study the code first. For ensuring the implementation of the quality testing process, it is vital to study the code first and understand the flow

of processes.

Data Testing: There are chances that automated testing might deliver compromised or inaccurate results. So, it is imperative to test the data to ensure that the purpose of testing may not

get defeated.

Select Right Test Scenarios: Testing engineers need to ensure that the test automation of the app is developed according to the business requirements. They can do that by analyzing the test scenarios that unambiguously fulfill all the requirements mentioned in

the plan.
Conclusion
RPA in Salesforce can streamline various tasks related to CRM. But to make this successful, you have to implement test automation strategies to improve the quality and reliability of RPA applications. To avail of the complete benefits of RPA digital transformation in Salesforce, you have to partner with a reliable QA testing company like QASource. If you desire a seamless and effortless RPA implementation to enhance the end-to-end workflow, contact QASource now.