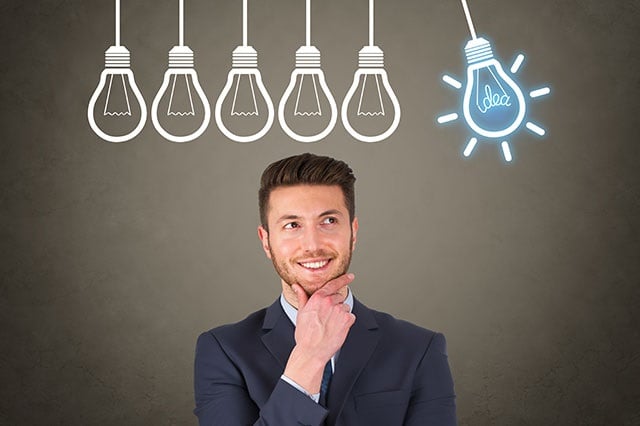 Evolution can be brutal. A piece of code you once considered an innovative breakthrough can put your entire application in danger once integrated within original application code. That is why we call it software development-today's Agile approach in software development is a constant survival-of-the-fittest test.
Regression testing is the final arbiter of this evolution. Its role is to test the impact of change within a product and perform a search-and-destroy mission on any defects that have been introduced through intended improvement.
Importantly, it is possible to perform regression testing with both automation and manual methods, and both of them have their own set of benefits. Automation, we well understand, delivers speed. Manual testing, on the other hand, delivers human ingenuity and an eye for detail.
So, what is manual regression testing?
Manual regression testing is the most rigorous form of safeguard testing you can apply before you move on to the next phase of your product's journey toward the end user. And it takes the experience and talents of QA experts to elevate manual regression testing from a costly burden to an efficient cog in your wider QA system.
Find the Right Regression Testing Balance
Regression testing can seems like the Groundhog Day of your QA process. It has to be performed every time there is a code change in order to protect your product's integrity.
Manual testing takes time and engineers' patience. So, the combination of Agile iteration-after-iteration repetition and the labor-intensive nature of the regression process can generate a drain on your resources and a stress on your release cycles.
That is why it is crucial that regression testing be built into your testing plan right from the first scoping studies. Get it wrong, and your product will fail or push larger time and resource costs into the final days of your timeline. Get it right, and you still have to account for the time and resources it will take to successfully execute.
It is a precise balance that only the most experienced QA experts can maintain.
Let us explore some of the ways to optimize your manual regression test cases.
Manual Regression Testing Strategies
As with every aspect of the QA process, preparation and planning in regression testing are as important as execution. A well-written test case is a successful test case.
Given the time and resource cost of manual regression testing, preparation takes on an even greater importance. The five steps outlined below should be taken into consideration as soon as you start putting together your test plan.
The following steps will help you to optimize your process.
1 – Identify the Right Test Cases for Manual Execution
It is critical that your regression testing identifies and fixes the real problem areas within your application. To make sure you verify and clean up everything in the process, target manual test cases that:
Have had a high number of defects in previous iterations
Include features highly visible to the end user
Cover the application's core features and functionality
Control integration in the application
Again, regression testing needs to be executed every time change occurs.
2 – Balance Manual and Automation Testing
Manual testing exposes core elements of your application to the insight and experience of human engineers. While an automated system can never replicate that kind of vision, it offers a substantial time savings-provided you are using the right automation tool for your application.
The automation vs manual testing debate will remain with us unless AI can, one day, faithfully replicate the creativity of a human tester. Until then, accept that the best approach is a blend of both automated and manual methods, ensuring maximum coverage with minimal effort.
3 – Maintain Your Test Suite
You need to keep your test suite clean. It should contain test cases only from recent iterations and should not contain cases that are no longer active. Similarly, your QA engineers should know to continually update test scripts to reflect all the latest code changes. Both efforts will save time on your QA and produce more stable test results.
4 – Plan for Each Test Phase
Any software development and QA phase that has the potential to produce change should be accompanied by pre-planned regression testing. Aim to uncover as many defects and errors as possible early in your Agile production cycle by giving the rigors of manual regression testing time to work.
5 – Capitalize on the Support of QA Experts
Finally, wherever possible, you should turn your regression testing over to experts. Outsourcing your QA places the burden of producing a robust core on engineers who are dedicated to the practice. In addition to generating resource savings, an external QA partner can take the lead in pursuing regression testing advantages such as those outlined above.
If you are not a QA expert, outsource. There is more risk involved in trying to turn your development team into regression testing savants than there will ever be in inviting an external partner to share responsibility for your product.
Conclusion
Regression testing is your safeguard against the dangers of changes within an application's development. Seeing as innovation and improvement will always be a part of developing products for commercial consumption, there is no way of avoiding the process of manual regression testing.
To be confident in the final quality of your product, hand the rigors of regression over to those experts who dedicate their professional lives to the vital task.
QASource engineers are regression testing experts. Our team of more than 700 skilled professionals have access to state-of-the-art testing and research facilities that keep them at the forefront of software development technologies. To find a QA expert you can trust, get a free quote, or call +1.925.271.5555 today.