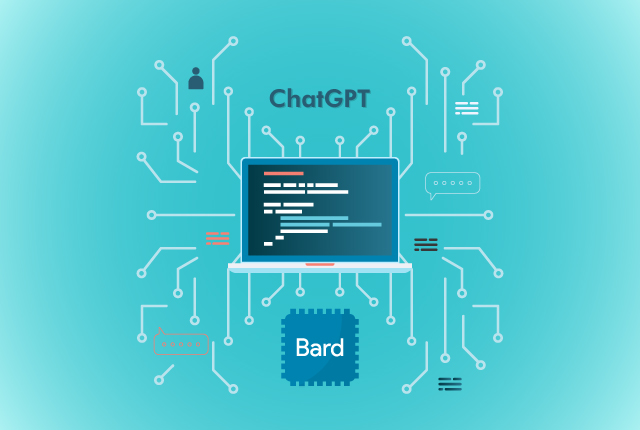 ChatGPT and Google Bard are both AI tools. Both are very advanced chatbots and can be used to write any website code, automation testing code, develop any Android or iOS application, or write articles or recipes.
The best part is that these AI tools answer the questions directly instead of providing an article through a search engine. As we all know, if you search for any question on Google, so many links come in response, and then we have to dig in through those links to find the best, correct, or relevant answer, which is very, very time-consuming.
It's up to you which of the AI tools you want to use, whether Google Bard or ChatGPT. Here are some of the details about their usage:
Google Bard
Give the option to export the answers in a doc file and draft them to Gmail, where you can ask the bard to write an email for you and then draft it in Gmail.
Bard can show you videos, images, etc.
With Bard, you can connect to your Google apps like, Gmail.
Bard can show you videos, images, etc. in the answer to your question, along with links to much more detailed information.
ChatGPT
It can answer questions and provide recommendations.
When you interact with ChatGPT, it feels like human interaction.
It can help in content creation.
ChatGPT is only a text-based AI model and doesn't provide any videos or images.
You can not connect to Gmail using ChatGPT.
Hence, it's up to you which you want to use; however, both are excellent AI tools and save much time for everyone as you get concise and precise answers.
Currently, ChatGPT and Google Bard are helping people in all fields, especially in software development and testing. It can save you time in building the Automation Strategy—any software QA consulting or developing any application.