In this newsletter, we will be discussing WebRTC technology, its testing approach, and how we can measure the performance of WebRTC-based applications providing unified real-time communication.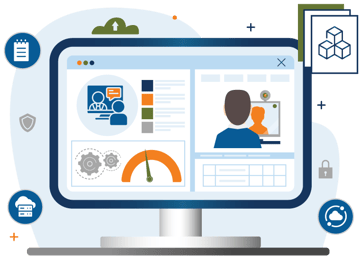 A few years ago, developers used C/C++ to design software that supported video conversations. The downside to this was extended development timelines and increased expenses. However, with WebRTC, an industry-wide technology that enables real-time video communications on the web and mobile applications, the process of video conferencing for team collaborations has become much easier. By simplifying integration, reducing expenses, and ensuring browser compatibility while maintaining corporate security standards, this technology makes it easy for teams to collaborate remotely.
Video Conferencing Market Trend
Let's take a look at how the video conferencing market surpassed $15 billion USD in 2020 and is expected to grow at a 23% CAGR from 2021 to 2027.
Trend Graph for Global Market Insights:
Source: https://www.gminsights.com/industry-analysis/video-conferencing-market
What is WebRTC?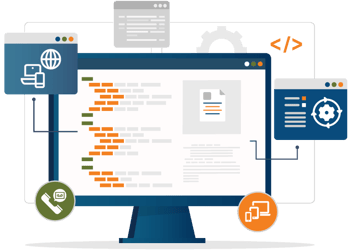 Today, real-time communication is more than just audio/video streaming. It includes cross-platform chat messages, recordings, file sharing, and screen sharing between different network configurations, making it difficult to collect and process all metrics to be transmitted to all users in a session.
WebRTC (web real-time communication) has proven to be a unified solution that provides protocols and APIs for peer-to-peer connections without needing different custom interfaces, plugins, and external integrations, making it easy to implement real-time communication between different platforms.
WebRTC requires only a URL, and all other features such as recording media, managing P2P connections, and transmitting data are handled by WebRTC protocols and APIs.
Load Testing of WebRTC-based Applications
WebRTC apps are made up of a variety of components like RTCPeerConnection, Codecs, and MediaStream. Each of these has an effect on the ecosystem as a whole. So, it is essential to consider each one while planning the performance test.
The following two helpful techniques can be used to assess the performance of WebRTC-based apps, depending on the project requirements: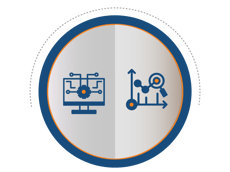 Live/Real Sessions

As their name implies, the performance tests are carried out with actual live user sessions. This is useful when testing an application for user experience among a smaller number of users.
Synthetic Sessions

Synthetic Sessions uses synthetic traffic and pre-created media feeds that can be injected during user sessions. It is mostly used when working with load testing tools offering WebRTC testing services.
Synthetic Sessions are the best options when you need to test with a large number of users concurrently in different locations, using different network environments with the goal of obtaining more actionable results that can affect the overall performance of an application.
Let's see how the load test workflow works for WebRTC-based applications: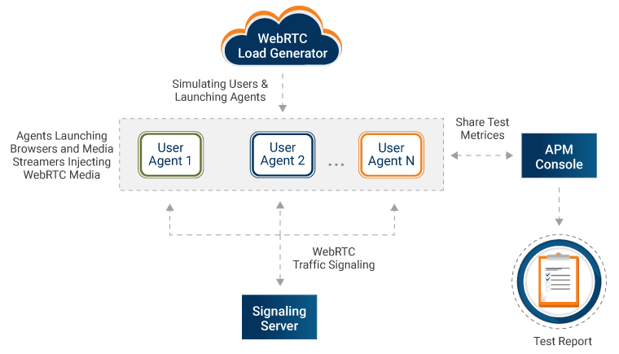 Selecting Load Testing Tools For WebRTC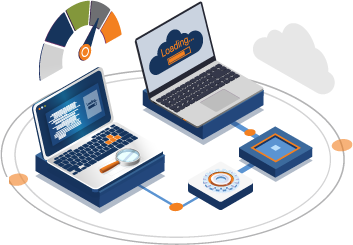 There are multiple tools available in the market that provide support for testing WebRTC-based applications. However, one should take the following criteria into consideration while selecting the WebRTC load testing tool:
Custom media feeds of

different resolutions

Test configuration with different devices, locations,

and networks.

Live test

session recording

Simulation of multiple

user sessions

In-built APM support
Loadero and TestRTC are two popular WebRTC testing tools and below are some of their useful features:
Loadero

Run test on

real browsers

Support for Selenium with Java

and JS

In-built media files to simulate microphone

and webcam

Options to choose network conditioning, browser versions, computing clients,

media feeds

Provides client machine stats, browser logs, selenium logs, and WebRTC stats and

data dumps

TestRTC

Scripting using

Selenium NightWatch

Availability of various

media codecs

Define network connection speed

and characteristics

Add customized KPIs
Ability to run

large-scale tests

Provides metrics such as bit rate, packet loss, CPU use, and other machines

metrics data
KPIs for Measuring WebRTC Performance
Since WebRTC provides a huge set of libraries to develop real-time communication applications and everyone does some level of customization, that raises the need for performance measurement of various components.
The following are some important parameters that must be measured:

Buffering rate
Success connections
Average load time for starting stream

in the session

Response time for

media server

Packet loss resulting in

pixelated media

Concurrent Session
Connection Time

for peers

Lag time for receiving the

media stream

Average Bit Rate
Jitter
WebRTC Performance Testing Best Practices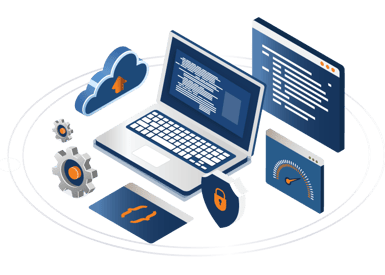 Here are some best practices that can help to conduct the WebRTC test:
Consider stable/unstable networks, media feeds with different formats and different session sizes during

the test

Join the test as a real user to have a real

user experience

WebRTC server components should be tuned well to establish faster communication between peers

The performance of media and signaling servers should also

be monitored
Conclusion
To get useful results from WebRTC-based applications and leverage more benefits, performance testing should be performed using both live sessions that provide real user-based experience, as well as predicted synthetic data that would give better insights for session quality specific to networks and devices. To know more about performance testing services, contact QASource experts now.
Have Suggestions?
We would love to hear your feedback, questions, comments and suggestions. This will help us to make us better and more useful next time.
Share your thoughts and ideas at knowledgecenter@qasource.com