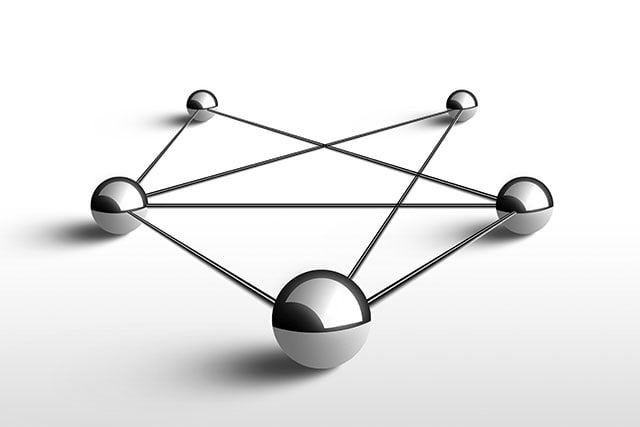 Continuous integration, testing and delivery become a safety net to protect the user experience. We all want to get the product market quicker, but when you fail to implement comprehensive QA, you risk wasting that rapid release on a product that ultimately fails on functionality. With continuous integration, you have a critical opportunity to build necessary test components into a collaborative development process, removing delay and minimizing risk.
The result is an automated service that provides real-time feedback to developers on the quality, functionality and system-wide impact of their code.
Early solutions save time and money, as the rise of the Agile method has taught us. By seamlessly integrating automated testing into the DevOps chain, you can create a stable test environment that is built to accommodate change and innovation.
Managing continuous integration and testing demands a departure from legacy development strategies that create inefficient distinctions between building and testing phases. It requires buy-in from and communication across your entire team, as well as a cultural change toward frequent build and test patterns.
Continuous integration and testing will create stronger products faster, but this requires commitment from the whole team.
Advantages of Continuous Integration Testing
Continuous integration and testing follow through on the promise of the Agile development methodology. This proactive system is designed to accommodate change and innovation by ensuring that new code integrates with system-wide functions. One of the keys to efficiently producing against your release cycle is to confirm stability at every step of the way—in short, you get to release quicker if you do not break stuff along the way.
Automated testing along with CI is intended to protect the user experience as the product evolves. This dynamic process provides a counterbalance to development that makes sure every new iteration is fit to continue along the pipeline. While the thought of regression testing after every change may seem tedious, continuous integration testing introduces speed by cutting each phase into short sprints.
Your testing must be broad enough to detect potential impacts across the entire application while new features are integrated. By using the right automation tools, this testing process can trigger automatically upon even small code changes and optimize the development cost by detecting issues early.
Breaking down development efforts into small pieces like this ensures your code meets requirements during production. The end goal is a lower risk of product failure that still reduces the time to market. Continuous integration testing is a way to achieve both speed and quality.
Realizing these advantages does, however, require a modernization of our development methodology.
Challenges of Continuous Integration Testing
Integrating testing into the development process raises two immediate challenges: it requires your entire team to coordinate their efforts, and it takes careful planning to avoid bottlenecks and delays.
Continuous integration testing can initially seem to your developers like a series of interruptions to their workflow. Engineers accustomed to completing code tasks and then throwing a final product over the proverbial fence for final testing may need some encouragement toward the agile possibilities of this continuous integration model. Ultimately, integration amounts to a series of cheaper, smaller fixes compared to costly, potentially dramatic overhauls late in the production cycle. It also gives developers greater input around the test environment, empowering them with regular feedback and insight into problem solving.
This takes planning, of course. Your team is going to be testing more often and for shorter intervals. QA has to be factored into the overall development plan from the earliest scoping studies, which include selecting the right continuous integration testing tools. There are around a dozen automation offerings available across licensed and open-source solutions, each with their own unique pros and cons. Making the right choice is crucial to your overall build success—and a good reason to seek external QA expertise before launching a continuous integration testing model within your project.
How to Proactively Manage CI Testing
When you take full advantage of continuous integration, you can look forward to a quicker end-to-end workflow, more cohesive communication and collaboration, quicker bug detection and easier fixes, cost and resource savings, as well as overall risk reduction. Since you are iterating and integrating code frequently, you have a great deal of data to analyze and leverage for future changes and in order to keep all team members on the same page.

So, how can you set up and manage CI for success?
Start early to develop efficient integration methods that will continue to improve with time
Automate testing procedures for robust iterations
Get everyone on the same page to maintain consistent updates
Plan to set up continuous delivery to shrink the gap between development and production
Engaging with an external QA partner immediately adds experience and knowledge to your team so that you will be ready to implement CI and CD without a hitch. The rapid iteration and evaluation cycle of continuous integration leaves little time for test design, maintenance and execution. The advantages are worth the challenge, but if not managed properly, the resulting bottleneck of test requirements can introduce delays within the release cycle.
A QA expert can relieve these burdens from your development team. More than just testers, this external team can provide guidance on selecting the right continuous integration automation tool and creating a coordinated workflow that eases the back and forth between development and testing.
Should you engage an offshore QA service, you can extend this workflow into a 24-hour operation, with engineers in distant time zones testing overnight and presenting your development team with comprehensive test reports each morning. There are also resource advantages available that leverage the U.S. and offshore environments to produce savings that can reduce your QA costs by half.
Add that cost benefit to the fact that a QA expert can quickly scale up your testing capacity during peak times while providing dedicated insight into your specific technological domain, and you have the centerpiece to your continuous integration testing conversion in place.
Continuous Integration Testing Produces Better Builds
Continuous integration and testing deliver the kind of quality results that only careful planning can achieve. Your development and testing teams reach a point of coordination that permits a constant flow of innovation and evaluation. Once installed, there is no better way to protect the end user experience while executing high-level code design.
Partnering with an external QA expert gives you the reassurance that your team is maximizing its development and product talents while keeping that UX safety net in place.
QASource engineers have the domain expertise and multimillion dollar state-of-the-art testing facilities to help your team modernize its production process. They give you access to the benefits of a full QA department without the associated setup cost and hassle. Contact us today for a free quote, or call +1.925.271.5555 to get started.