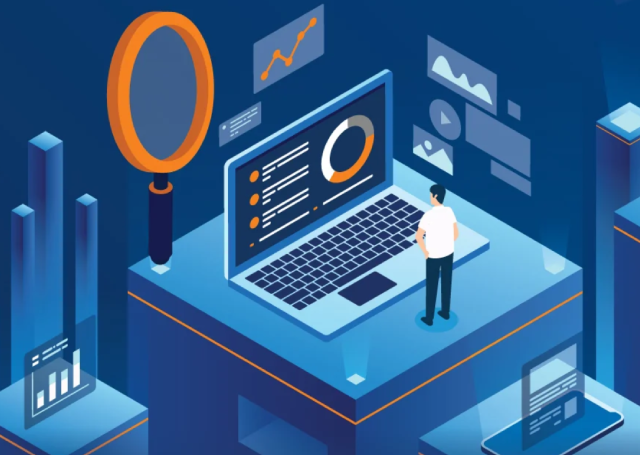 In today's world, the customer is the king. In fact, surveys reveal that good customer service turned 86% of one-time customers into long-term brand advocates, while 65% switched to a competitor because of a poor experience. There's no place for missed deadlines, lost information, or long waiting times in businesses of all industries and sizes.
For this reason, outsourcing quality assurance for digital process automation has become the standard practice for modern companies. Read this blog to discover the different types of automation you can use and learn how each one can address your unique business needs.
What Is Process Automation?
Process automation refers to simplifying complex manual tasks to speed up operations. Its three functions include streamlining processes, centralizing information, and reducing human touch points.
In project management, process automation can be a game-changer. For instance, if you want to launch a new website, here are the necessary steps:
Create a pre-launch page.
Produce high-quality content.
Develop a lead-generation process.
Generate inbound links.
Set up alerts for brand mentions.
Research potential keywords.
List your site on Google.
Given the tedious tasks assigned to various departments, companies undergoing a website launch can apply process automation practices to ensure desired results. From creating sitemaps and funnels, to keyword lists, there are many procedures you can simplify.
Automating your processes also helps programmers, developers, information architects, and visual designers work together seamlessly. Doing so guarantees a unified experience for your site visitors.
When Do Organizations Use Process Automation?
Have you ever received a birthday email from a retail brand, an Amazon message about a sale, or a text alert about an appointment? These are all simple uses of automation. However, when you decide to automate your workflows, you will discover that it can address your distinct requirements.
Below are some transformative ways you can use process automation.
Enhance customer experiences. With the right tools on your side, you can meet service level agreements (SLAs) consistently. Through automation, you can also develop and deliver standard products and

services promptly.

Simplify tedious tasks. If you deal with mounds of invoices, sales orders, and receipts, process automation can help you save time and money while minimizing human errors at the

same time.

Share big data. The modern workforce often consists of remote teams working from different locations. For this setup to work, it's crucial to provide full-time and outsourced employees with the necessary information to

perform tasks.
Now let's dive into the different kinds of process automation technologies:
What Is Robotic Process Automation?
With the competitive nature of the modern business environment, organizations should focus on innovation and efficiency to thrive. For such needs, Robotic Process Automation (RPA) is one of the most reliable technologies today.
RPA allows companies to automate repetitive time-consuming tasks. The more monotonous tasks robots take over, the more time employees can spend on high-value activities, including those requiring emotional intelligence and reasoning.
Here are three components that make RPA stand out from other automation types:
Solid Business Process Management (BPM) and Digital Process Automation (DPA) foundations: With an RPA solution, you can transform your IT infrastructure into a more responsive and

agile tool.

Low code: RPA is an ideal tool for integrating apps to achieve a holistic digital transformation. Using RPA and low-code tools, you can build entire databases using

human-like interactions.

Deployable as Platform as service (PaaS): With this tool on your side, you can focus on code instead of building, testing, deploying, and

maintaining infrastructure.
For more information on this groundbreaking technology, check out an RPA infographic here.
What Is Digital Process Automation?
Digital Process Automation (DPA) is the process of using software to optimize workflows. Ultimately, the goal is to achieve complete digital transformation. This tool focuses on improving employee and customer experiences by minimizing friction in business operations. You can use DPA to maintain transparency, perform customer-related tasks, and trigger notifications.
DPA has three categories:
Programmatic: You can use this DPA type to minimize the red tape on your back-office procedures, including customer onboarding, credit approvals, and

satisfaction assessments.

Transactional: On the other hand, transactional DPA simplifies tasks that need human intervention, including mortgage applications, product training sessions, and

customer complaints.

Exploratory: Such tasks include compliance and

fraud resolution.
What Is Business Process Automation?
Business Process Automation (BPA) means using technology to refine your operations. While it may seem similar to digital process automation technology, BPA focuses on boosting efficiency and minimizing operational costs. The best way to achieve desired results is to train human operators to reduce overall employee touch points.
Below are some of the core elements of BPA:
The first step is to determine how you will use your process control automation, including your goals

and parameters.

Next, determine how to collect and organize structured data and information that conforms to a

data model.

The last component necessary for BPA is unstructured data or those that don't adhere to a predefined model

or manner.
RPA vs DPA vs BPA
Are you wondering about the differences between RPA vs BPA or DPA vs BPA? Check out the column below to learn more.
| | RPA | DPA | BPA |
| --- | --- | --- | --- |
| Automation | Helps to automate tasks | Helps to automate multi-step processes | Helps to automate processes that require human intervention |
| Processes | It can work within existing processes | It can streamline existing processes | It can improve user experience through automation |
| Integration | Works with existing UIs on desktops | Requires database access and API integration for gathering information across different systems | It helps to optimize digital processes |
| Efficiencies | Uses low-code or no-code features to enable users to become citizen developers | Since it is complex, it requires IT and professional skills for development | It requires business engagement mechanisms (like, Center of Excellence) that is focused on optimizing end-to-end UX |
| Outcome | It can help save costs without reengineering any processes | It requires reengineering and analysis of existing processes to deliver maximum value | It helps to create responsive customer focused interactions with software systems |
How To Implement Process Automation
There's no one-size-fits-all solution for organizations, but these steps typically remain the same. Read on to learn how to implement process automation seamlessly across all departments.
Identify Tasks and Processes That Require Automation

The first step to achieving successful automation is to determine which tasks you can simplify with software. Here are some duties you can consider automating:

Cumbersome, repetitive tasks
Time-sensitive duties
Multi-department projects
Assignments involving big data
High-return functions

Set Organizational Goals

Setting goals gives your team the focus they need to achieve desired outcomes. When you share your objectives with the organization, you provide the team with the vision and motivation necessary for performing tasks. After setting targets, determine how automation helps accomplish them.

Choose the Right Tool Kit

Remember that not all process automation tools are the same. For you to achieve your desired results, it's necessary to choose the best solutions for your distinct requirements. Find a tool kit that offers an intuitive interface that you can use to streamline processes and apply the changes you need.

Change Management

Before you use automation software, it's necessary to help your employees adjust to new processes. Involving teams from the planning to implementation can help you ensure the effectiveness of your efforts.

Measure and Monitor

As with any project, it's essential to measure and monitor results against your goals. You don't have to set automation tools in stone. Whenever you see a drop in performance, you can adjust your strategies accordingly.
Conclusion
Process automation — whether you pick RPA, DPA, or BPA — can help you take your business to the next level. It's one of the most cost-effective ways to boost your customer experience, process simplification, and collaboration efforts. If you need help with project-based procedures, consider outsourcing your requirements.
With QASource on your side, you can work with a dedicated team of engineers who understand your culture, processes, and domains. Check out our services to discover how we can help you bridge the gap between your goals and your enhanced operations. We guarantee you will enjoy all the benefits of a QA department without the unnecessary costs and hassle.