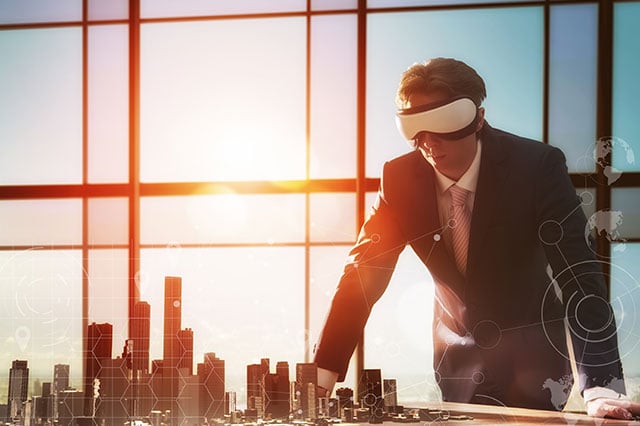 Virtual reality (VR) and augmented reality (AR) have been the stuff of fantasy for a long time. Remember the bulky headsets and long, snaking connector cords of the 1980s? But it's becoming increasingly popular and approachable in today's market — just consider the rampant success of Pokémon GO, the mobile AR game. Companies are starting to explore how VR/AR can help create a more attractive, immersive product for their customers. With this exploration comes plenty of innovative development and QA testing work.
Though VR/AR is still a relatively new frontier, top providers are developing effective virtual reality QA testing strategies. We sat down with some of our top engineers to review what types of testing VR/AR products need and why.
User specifications and experience testing
Before any testing even begins, QA engineers sit down to review the VR/AR product's scope requirements. After familiarizing themselves with the requirements, they prepare a storyboard of potential use cases. This helps the engineers understand all of the potential scenarios for user engagement. The exercise provides a holistic view of the product — far more thorough than a simple review of what wireframes can deliver.
Top QA providers have developed rigorous, effective virtual reality QA testing strategies to prevent even the smallest of bugs from causing a hang-up in the user's immersion experience. (Click to tweet)
The goal of VR is full immersion for the user. Even the smallest of bugs can cause a hang-up in the user's experience, so rigorous virtual reality QA testing is important. AR apps add virtual objects or overlays to the real world, and any bug here can sap the product of its impact.
Real device testing
VR and AR often depend on specialized hardware. The only way to ensure the proper function of these products is to test using the devices listed in the requirements. These might include the Oculus Rift or the HTC Vive, both of which connect to personal computers for a powerfully immersive VR experience. Other hardware, like the Samsung Gear or Google Daydream, work with the user's smartphone to create a more mobile VR experience. QASource offers a fully-outfitted testing lab where all of this testing is possible.
Accessibility testing
Using VR/AR products can come with serious physical consequences. Headaches, seizures, motion sickness, eye strain, and other bodily harm are a few of the worst case scenarios that testers need to be on the lookout for. Though full immersion is the goal, it's also vital to limit the discomfort of the user as much as possible—and, by extension, limit the liability of the company building the product.
Curious about other forms of compliance testing? Learn more here.
Compatibility testing
Rigorous compatibility testing helps ensure that product teams do not face any surprises when they go to market. Compatibility testing helps measure the performance of the app when accessed by devices with lower system specifications, or on a device that it hasn't been optimized for. It can also help catch dangerous non-functional issues, such as device overheating.
Check out other ways companies are using a QA provider below!