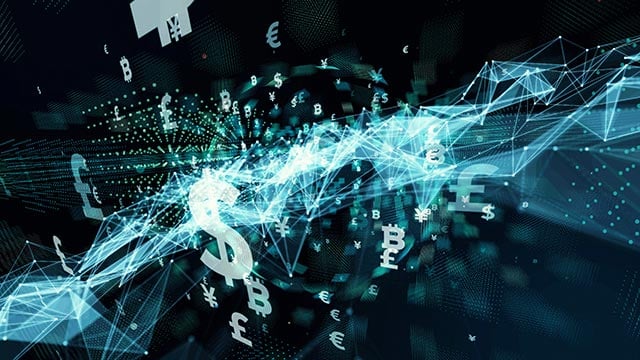 For the consumer, the digital banking experience is supposed to be simple and intuitive. Banking transactions can be completed quickly with just a few taps or clicks and without the need of a tutorial or extensive user manual. And with the growing competition across the banking industry, a financial institution is more likely to retain that consumer if the experience is always improving in speed, reliability and ease.
While the user experience of digital banking is usually easy, banking software itself is quite complex. Not only must the software perform every financial transaction variation correctly, it is expected to continuously safeguard sensitive personal data as well as comply with all relevant laws and regulations. With thousands of dependencies within the banking software, the testing process often requires more time and resources, not to mention continuous monitoring and documentation.
This is where automated testing comes in. By performing rigorous automated testing in banking software, a financial institution can ensure that:
All activities are executed correctly while protecting sensitive personal data

All financial guidelines are strictly followed

All relevant laws and regulations are strictly enforced with every transaction

The application and infrastructure can handle the load of transaction requests without disruption, especially during peak business hours

The banking software is secure and can prevent fraud, hacking or other cyber attack attempts
While manual testing often complements automated testing, it cannot be 100% reliable as a stand-alone testing method when it comes to delivering successful software in the financial industry.
Just ask our 900+ strong team of engineers. After generating more than 1 million automated test cases, our team has firsthand experience in how automated software testing for banking applications can determine how effective it will perform in the market by reducing bugs and security risks.
Yet, automated testing can only be as effective by how it's implemented within your financial institution's testing processes. To ensure your automation testing delivers in value, our team recommends adhering to these ten automated testing tips:
1. Future Proof Your Automation Testing
Think big picture when creating your automation testing process. Your banking software as a product will naturally evolve to meet the expectations of your consumers and to stay competitive in the marketplace, so allow for your automation process to be adjustable with these undefinable changes. That way, your process for automated testing in banking continues to deliver value over time.
To accomplish this, you must future proof the design of your automated testing protocols by constructing a framework that is:
Modular and nimble
Easy to integrate with the languages, technologies and tools you plan to use across the life of your banking software
Effective in performing automated tests in parallel so that execution across multiple machines and environments

can occur
2. Clearly Define Your Test Objectives
When it comes to automated testing in banking, start at the very beginning. Scoping may not be the most glamorous part of automation testing, but it can be the most effective step in the process that sets your team up for success and avoids pitfalls closer to launch.
The scoping phase is the first step in the testing development process where your team identifies your test objectives as well as the purpose of automated testing. Scoping uncovers testing evaluation standards, any required documentation and the stakeholders who need to be involved. By defining your goals early, your team can align the key players and resources needed in order to reach success at the end of the automated testing process.
3. Strategize Effectiveness Within Restrictions
The scoping process for automated software testing for banking applications always reveals the harsh reality of restrictions, be it a limitation of time, resources, cost, or quality. And it is important that your team strategizes how to achieve your objectives despite these constraints.
Solutions may be hiding within your team's existing projects, so we recommend a full project review. For example, you may discover that a high priority project two months ago has dropped in importance today, allowing for reallocation of resources and budget. It may be too risky to cut corners so perhaps outsourcing to a trusted QA testing partner could be a viable solution. We recommend asking yourselves these questions to uncover opportunities:
Does this project align with your financial institution's goals? If yes, then review the remaining ongoing projects of your team. Can you reassign resources from these projects that may not rank as high in importance for your company?
Is the projected deadline realistic? If yes, then determine how to adjust deadlines for your team's remaining ongoing projects so that delivery for this remains on time.
Is the cost justified? If yes, then evaluate your team's budget. Are there opportunities where funds can be reallocated to this? Is it more cost effective

to outsource?
4. Establish What Should (& Should Not) Be Automated
Automated testing can be most effective in keeping on track with product delivery and promising a high-quality user experience that continuously protects sensitive data from cyber attacks. In turn, manual testing is still required to ensure the quality of your banking software, such as exploratory testing, usability testing and ad-hoc testing.
Compile a list of all the tests that need to be performed. Then, determine if each test should be manually tested or requires automation. If you are still uncertain as to which kind of test to perform, we recommend applying automated testing in banking software for test cases that are:
Critical to the performance of the product

Executed repeatedly

Tedious and challenging to execute manually
5. Select the Right Framework & Tools
To achieve value from automated testing in banking software, your team must evaluate your test guidelines, rules and standards—in short, your test framework. The tools you select to use during your testing process should support your test objectives as well as the longevity of your product.
We recommend selecting tools that provide these key advantages:
Versatility -

Does the tool support all types of testing you require?

Platform Compatibility -

Can your team test across desktop, web, client server and mobile?

Accessibility – Does the tool support the skills and language proficiencies of

your testers?

Quality Reports – Does the tool define test effectiveness as well as diagnose and document the root causes of

any defects?

Ease of maintenance – Does the tool allow for test cases to be easily

amended and reused?
6. Confirm Your Test Automation Framework is Maintainable & Scalable
To build the right foundation for your test cases, your test automation framework must be maintainable and scalable. A successful test automation framework defines hundreds of functional operations, from how errors are logged in your system to how objects are identified.
Most importantly, your test automation framework should be customized to the unique needs of your banking software. Blindly following "best practices" may not apply to your product and could damage the development process.
7. Establish Scripting Standards
Strict specifications on scripting standards must be enforced throughout the process of automated testing in banking. Establishing whole-of-cycle standards for the uniform use of scripts, comments and error handling allows for smoother execution throughout the automated testing process and simplified, consistent reporting. For testers to clearly understand results and actions, user-defined messages should be emphasized for error logging or unexpected behavior within the banking software.
8. Ensure Robust Checkpoints or Verification
Regular checkpoints are the best way to ensure that the steps established by your team meet the critical requirements for your banking software. The best time to map out these checkpoints is at the beginning of your project when you determine your standards and reporting needs. Once the automated testing phase of the project starts, your team can stay on track by checking off steps for verification at predefined points of the process.
9. Execute Tests in Parallel
For automated testing in banking software to perform at its best, the test suite must be broken up into groups and executed in parallel across several machines. The advantage of simultaneous testing is that it allows you to test across different elements, be it platforms, browsers and OS. By testing across different element combinations, your banking software is better prepared for real-world application of your product. Internally, it improves test execution time results from weeks and days down to hours and often minutes.
10. Leverage the Knowledge of Experts
The development of your banking software is dependent on the optimal creation and execution of your automated test scripts. Because of this, the dominating Agile methodology enforces the role of testing throughout the development process so that a strong product is delivered to market. Even banking software built with strong code is susceptible to break if the right framework is not in place.
Don't give test failure a chance to thrive. Experts can be just as valuable as money and digital tools during the banking software development process, so recruit an expert QA team with the right skills and experience. Financial institutions often choose an external QA partner with an established team of testing experts who can design a test framework that best suits your banking software and amplifies your automated testing process.
When it comes to automated testing, it is too risky to assume that you can learn as you go when launching a new or enhanced banking software product. Find someone who is a QA expert if that person is not you. Reduce the risk by choosing to partner with financial domain AND QA expertise instead of going about this process alone. Learn more at qasource.com/banking-and-financial-application-testing.