Finance domain applications are generally considered applications that provide financial services like banking, insurance, stock marketing, etc. And based on the type of application, it may need different methods of testing.
Nowadays, it is very convenient to access financial services like bank transactions, paying online bills, and buying stocks and policies. Based on the type of application, it may need different methods of implementation, design, and different types of testing considering the market of the application, functionality, and target audience. But in order to enjoy the smooth and accurate functioning of such complex applications, it is highly recommended to keep track of their performance and stability. And that is why performance testing of financial applications is important.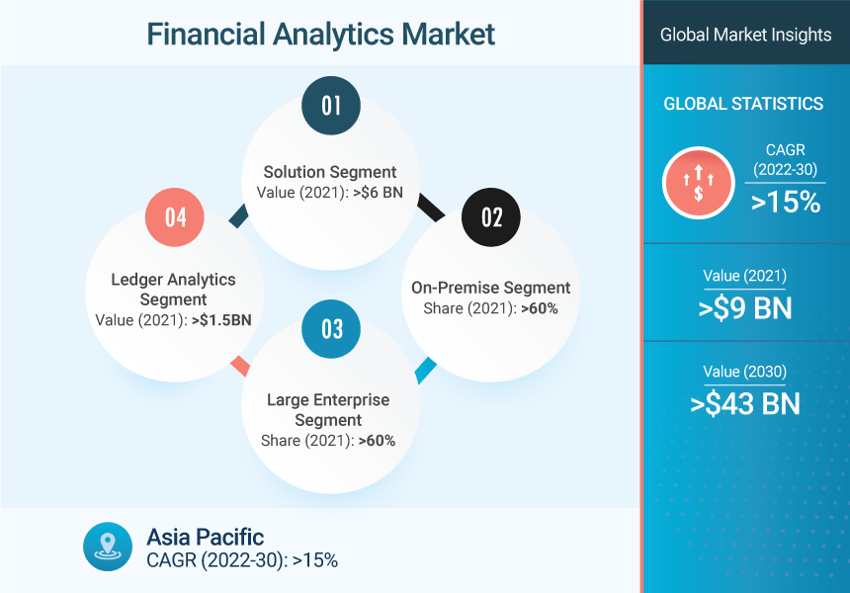 Banking, Financial Services, and Insurance is set to expand dramatically due to innovation in technology, the introduction of new products, rising per capita income, and awareness of financial products. Considering this, this segment could hold a commendable revenue share by 2030.
Things To Consider Before Conducting Performance Testing
Here are some of the major factors that you must consider before implementing performance testing services: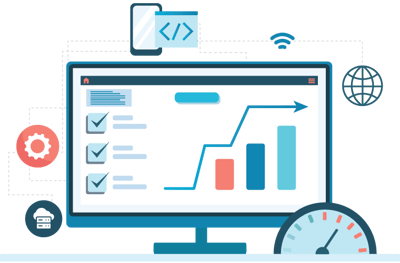 Selection of the right Load testing tools with visualized

reports support

Identify key BFSI-related business scenarios based on the different

business sub-sets

Adhere clear testing strategy to schedule a

timeline accurately

Break down complete module testing to ensure that every component of the banking application is verified in terms

of quality

The testing environment must have realistic

test data
Finance Application Performance Issues
Let us now discuss some of the major issues affecting the financial application performance:
High Users Count

Legacy financial applications are not robust enough to support the maximum number of users while also allowing business transactions. At the same time, they are also not reliable and less responsive for faster transaction processing.

Periodic Surge in Traffic

Specific periods, like the end of the financial year, payday, and festive season, might bring in change or spike in the usual traffic on the application. Hence, thorough performance testing should be done so that customers don't get affected by performance failures.

Omni-channel Banking

Omni-channel banking is a great challenge to the teams for understanding its end-to-end performance as the applications should be capable to handle every complex workflow without any hurdles and trouble.

Big Data

Big Data is a term used in finance to describe large amounts of organized and unstructured data that banks and financial institutions can use. The unstructured nature of big data creates potential issues related to performance.

24x7 Availability

Finance-based applications are also intended to be available 24 hours a day with high performance. Testers have to ensure the availability of applications should not be impacted by software upgrades, hot patches, or other issues.
Key Scenarios To Test
Here are some of the important scenarios that you need to evaluate during performance testing: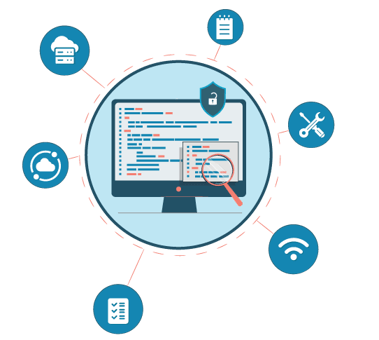 Test all types of

users' portfolio

"Roll Back" and "Commit" action

transactions type

Complex analytics reports testing with bulk data to improve

back-office processes

Include all open banking APIs which are responsible to gather data from both internal and

external sources

A failed transaction may cause a lower retention rate so ensure payment clearance through various payment methods like a Credit card, Debit Card,

Mobile Wallet, etc

Blockchain testing to get benefits from smart contracts to enforce

their policies
Benefits of Performance Testing
Transaction-based application performance monitoring helps financial organizations to increase their revenue.
It is helpful to identify the true load capacity of financial applications and make sure that the application keeps working optimally even during peak hours.
Useful to assess the capability of the financial application to operate accurately and avoid any outage/downtime errors.
Different types of stress tests ensure that there are no catastrophic failures that lead to major financial losses.
Assist to understand application performance in case of globally distributed load from the Cloud.
By application performance testing, we can make sure that our financial application loads quickly and page-to-page navigation is functioning properly.
Best Practices To Be Followed
Here are some of the best practices that can help to conduct the test:
APIs fuel financial applications with data and services. Proactively monitoring Open Banking API's availability and performance becomes

very important.

Big data performance testing should be done for different file systems and for the factors defined in the

workload step.

It is important to test and prepare the application to withstand all the diverse use cases when users access our banking or insurance application from different

geographic locations.

Performance benchmarking needs to be considered to analyze application performance after every

new enhancement.

Use application performance monitoring tool to deliver flawless performance across the

entire application.
Conclusion
The efficiency of financial applications can be improved with proactive monitoring and risk management by following financial regulations. Sound performance testing strategy needs to be strictly followed with the right set of tools to ensure a quality product and satisfied customers. Considering the importance of scalability and reliability, financial applications must undergo extensive load testing. QASource is a professional software testing service provider that offered premium performance testing services for your software products. Visit QASource now to request a free quote!
Have Suggestions?
We would love to hear your feedback, questions, comments and suggestions. This will help us to make us better and more useful next time.
Share your thoughts and ideas at knowledgecenter@qasource.com