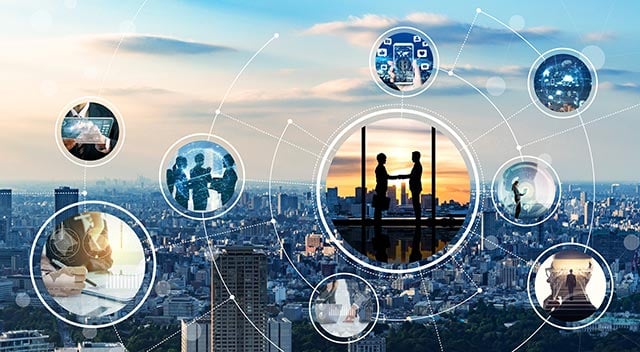 Gone are the days when skill-set availability and language compatibility were challenges when working with a nearshore partner. Now the situation has improved and many companies are embracing both offshore and nearshore testing. What is it about nearshore testing that makes it so appealing?
Software companies have embraced outsourcing their QA testing offshore and more are starting to outsource to nearshore locations. Below are seven reasons why many software companies are embracing the idea of testing in a nearshore location:
1. Early QA Involvement:
Software companies that collaborate with a nearshore QA testing partner can involve QA at the early stages of development, start reviewing the requirements at early stage, create test scripts, and deliver a robust product. Nearshore QA teams will be able to receive early feedback on test scripts from developers and implement the feedback in projects.
2. Time Zone Compatibility:
Time zone differences is a challenge often faced by companies that outsource their QA. Nearshore companies have a time difference of only about 2 to 3 hours, providing a similar time zone for engineers and software companies' in-house teams to work closely together.
3. Involvement in Project Meetings:
Since they are in similar time zones, nearshore engineers can be involved in all your project related meetings. This is helpful as it allows both nearshore engineers and onshore team members to be on the same page. Being part of the meetings provides necessary information to the nearshore engineers that they can share with offshore team as well.
4. Communication and Coordination:
Nearshore engineers get more opportunities to communicate with onshore teams. Time zone compatibility plays a vital role here. Clear communication with the onshore teams results in good coordination, and in turn helps deliver quality deliverables without any misunderstandings.
5. Quick Resolutions:
Questions raised by your offshore team can take at least 24 hours to be resolved because of the time zone difference. Nearshore teams effectively remove this hurdle since engineers working from nearshore locations coordinate with the onshore teams and can share solutions with the offshore team quickly.
6. Culture:
Nearshore engineers have a similar culture to that of the US, helping to connect with onshore members. This similar culture helps engineers to easily train on the tools and technologies in-house team members use.
7. Minimal Travel Time:
Nearshore locations, such as Mexico, are not too far from onshore locations. This shorter distance makes it easier for US stakeholders to meet with their engineers in person, and engineers working in nearshore a location can also easily travel to onshore locations to be a part of product and business meetings.
To learn more about nearshore QA testing, get in touch with a QASource expert today!