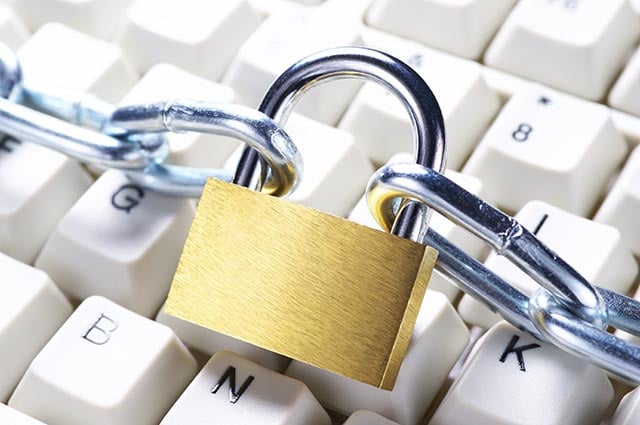 These days, we can't go more than a month without hearing about a new high-profile cyber attack. Hackers are growing more malicious by the day, and it seems that almost no company—no matter how big—is safe from their tactics. Huge advancements have been made in ensuring the security of products in sensitive domains, like the healthcare, financial, and legal spaces, but cybersecurity companies need to be more vigilant than ever to fend off new, even more advanced attacks.
Two-factor authentication, robust CAPTCHA codes, and password storage services are just a few of the measures that product companies (and their customers) are adopting to fend off attacks and patch up vulnerabilities. But the best way to ensure that you're protected is by enlisting the help of a QA partner for all of your testing needs in the cybersecurity domain.
The great thing about having a partner on hand is their expertise. If you choose the right vendor, you'll have access to expert engineers who have spent years in the field, and who are constantly training themselves on what exactly to be wary of when testing—today, and in the future.
Cybersecurity is an ever-evolving niche in the testing world, filled with plenty of challenges and pain points. Yet another benefit of a dedicated QA partner is their ability to guide you through these rough patches. To help you get started on the right foot, let's review some of the most common pain points of the cybersecurity domain now:
Finding a suitable tool
There are countless testing tools on the market, but not all of them are created equal. Partnering with an experienced QA provider can help in your search for the right tool -- but feel free to use these tips to get started. Learn more about finding the right testing tools.
Compatibility check
You'll want to ensure that the tool(s) you're vetting are compatible with the way you work -- think programming languages, integrations with other tools or platforms, and ease of use.
Also be mindful of the tool's benchmark validity. This refers to the ability of a given tool to meet defined benchmarks which help ensure accuracy. Though parameters vary, it's usually the rate of true positives/false negatives and true negatives/false positives, which are compiled to generate a score.
Is there documentation?
Unless the tool is brand new or you'll be using a new piece of functionality in the tool, chances are there will be a good amount of documentation to help your engineers get up to speed with it. If not, see if your QA partner can create some for you, or reach out to the company that built the tool.
Ask the experts
The great thing about contracting with a QA provider is that they tend to hire domain experts. And these experts know all there is to know about the right testing tools and best practices for how to use them. If you're stuck on finding the right tool for the job, don't hesitate to reach out.
Maintaining the tech
Hardware and software labs
It takes a tremendous amount of upkeep to keep all of necessary infrastructure for testing up and running. Think desktops, laptops, mobile devices, etc., and all of the associated software/OS configurations that keep things going. Maintenance is expensive for organizations—which means that opting for an outsourced QA provider for testing can save you huge amounts of overhead costs.
Financial and network simulators
For financial products, API integrations are often used. To effectively test these products, a third-party simulator must be used—meaning that gateways must be developed, necessitating extra infrastructure, resources, and time. A QA partner can easily scale to meet this need.
It's not recommended to perform testing on real networks or production environments, so network simulators are often used. But because they cannot always simulate real life user scenarios, certain performance issues and bugs may be left unexposed.
Keeping up to date
Training on new technologies
New and evolving technologies are where hackers look for inspiration—it's the space where innocent devs and users are unaware of all the potential loopholes and security vulnerabilities. Your QA partner has a major interest in keeping all of their staff up-to-date with these new technologies to prevent exploitations (and protect their reputation!).
Expert, specialized teams
Your testing team is the true backbone in all of your cybersecurity testing efforts. Below are a list of expected strength and service areas for an expert-level QA team:
New feature testing
Automated testing
Regression testing
Functional testing
Network security
UI testing gap analysis
API testing
Authentication/authorization
Hotfixes and release candidate testing
Note that this combination of skills is not easy to find—be sure to seek out a vendor that has all (or most) of these bases covered before partnering up.