Everyone is looking forward to the new mobile operating system releases of Android Q and iOS 13. Gadget lovers are super excited to own the new devices - this will influence the device adoption trends worldwide. In this newsletter, we have summarized the operating system and device adoption trends in the United States and worldwide.
MobiCast - Fall 2019
Platform Market Share, Global vs US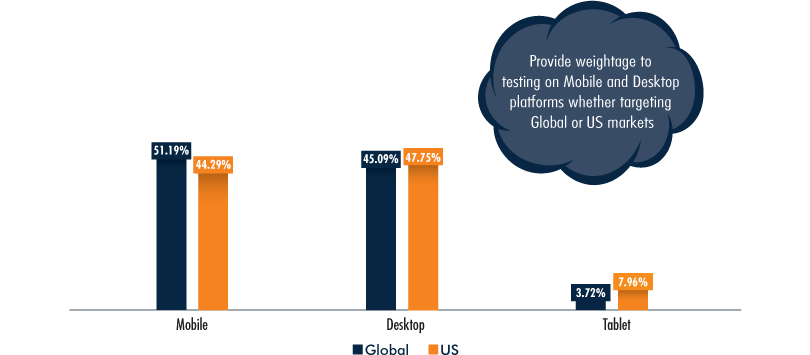 ---
Operating Systems Market Share, Global vs US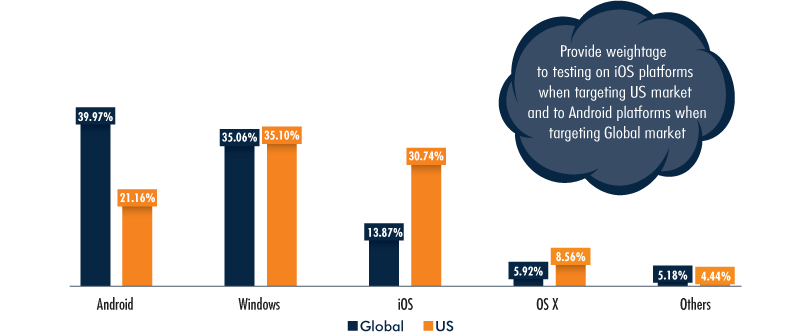 ---
Android Market Share, Global vs US

---
iOS Market Share, Global vs US

---
OEM Market Share, Global vs US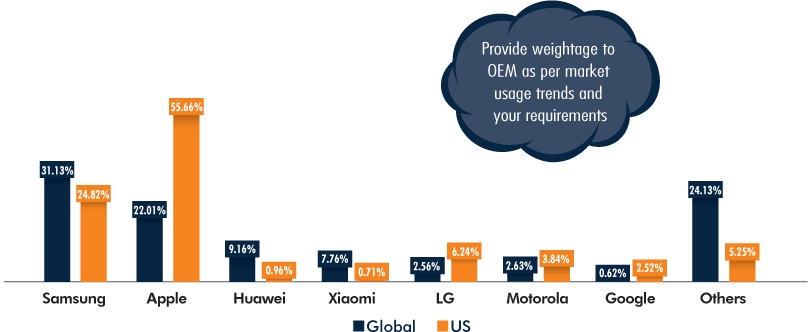 News Flash
Open-source Mobile Automation Tools Release Updates
Mobile OS Release Updates
Mobile OS SDK Release Updates

Suggestions?
We would love to hear your feedback, questions, comments and suggestions. This will help us improve the quality of our content and improve each MobiCast!
Share your thoughts and ideas at knowledgecenter@qasource.com
Disclaimer
The logos and market statistics used in this post are owned by the individual companies of each logo or trademark and statistics. The logo and statistics are not authorized by, sponsored by, or associated with the trademark owner, but QASource is using the logos and statistics only for reviewing purposes. The endorsement of the used logos and statistics by QASource is neither intended nor implied.