Mobile adoption trends change, just like the seasons in a year. Spring of 2019 brings a new change in these trends. In this newsletter, we bring to you the latest figures of market usage of smartphones, tablets, vendors, and operating systems. We have compared their trends of usage being followed in the US market versus rest of the world. Mobile testing engineering teams will find this comparison statistics helpful in devising the device-testing matrix for planning the release of their products across the globe.
MobiCast - Spring 2019
Platform Market Share, Global vs US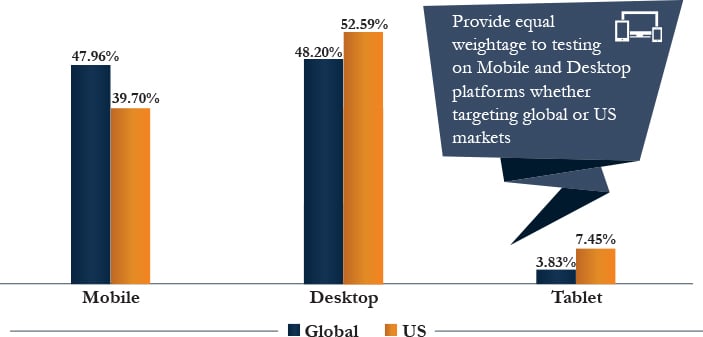 ---
Operating Systems Market Share, Global vs US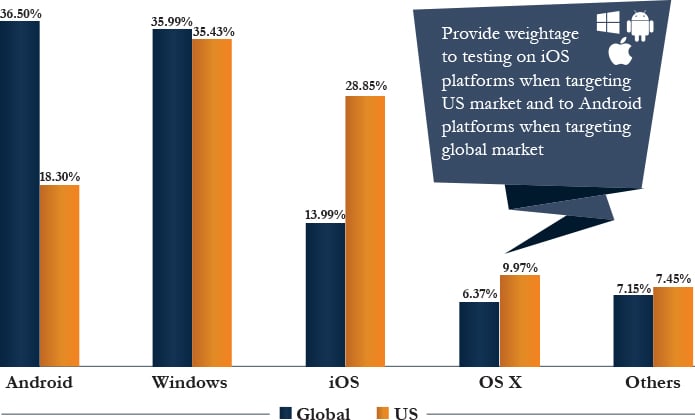 ---
Android Market Share, Global vs US

---
iOS Market Share, Global vs US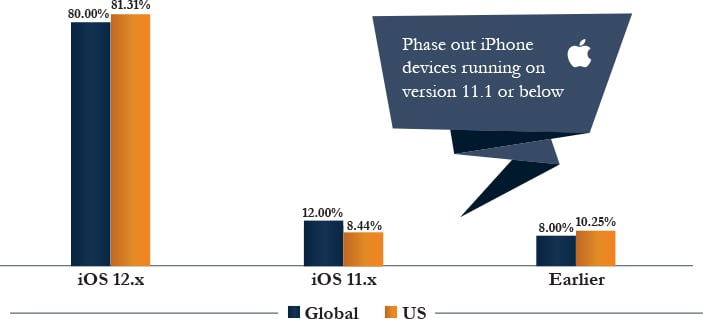 ---
iOS Market Share, iPhone vs iPad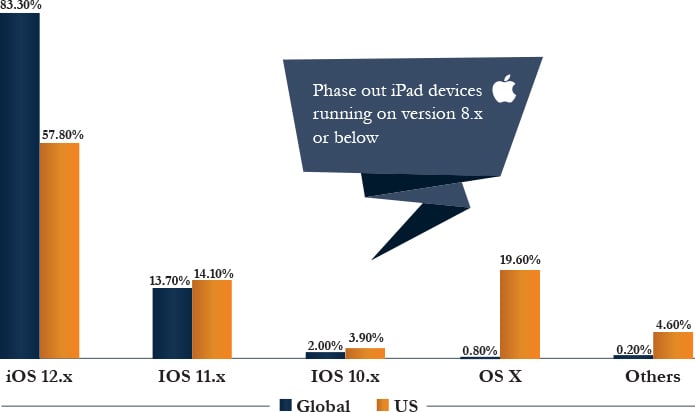 ---
Mobile Vendors Market Share, Global vs US

---
Tablet Vendors Market Share, Global vs US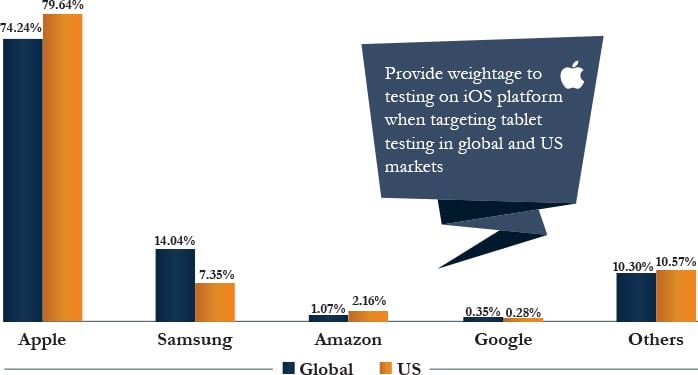 News Flash
Open-source Mobile Automation Tools release updates:
Mobile OS release updates are:
Apple released a new iOS version 12.2 beta 5
(build 16E5223a)
Download link | Release notes

* iOS version 12.2 links are accessible using an Apple Developer

account only

Google released a new version Android Q Beta
(API Level Q)
Download link
Mobile OS SDK release updates are:

Suggestions?
We would love to hear your feedback, questions, comments and suggestions. This will help us improve the quality of our content and improve each MobiCast!
Share your thoughts and ideas at knowledgecenter@qasource.com
Disclaimer
The logos and market statistics used in this post are owned by the individual companies of each logo or trademark and statistics. The logo and statistics are not authorized by, sponsored by, or associated with the trademark owner, but QASource is using the logos and statistics only for reviewing purposes. The endorsement of the used logos and statistics by QASource is neither intended nor implied.