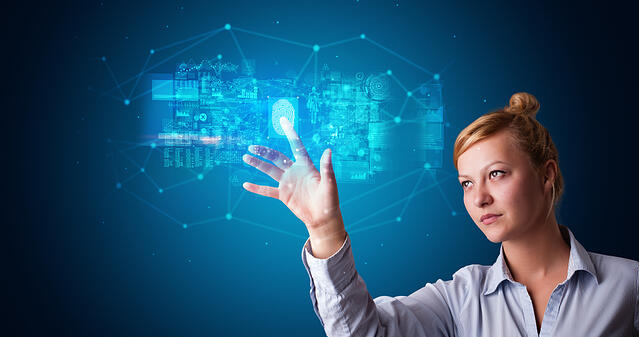 My law firm incorporating legal tech into their everyday practices should strongly consider a comprehensive QA strategy for their software. That's because so many internal legal processes must be streamlined via technology so that your legal practice can keep up with client demand and industry expectations. And thanks to legal tech companies and legal tech startups, law firms like yours now have access to a variety of legal tech software to support any (or all) of their administrative and legal needs.
But what is legal tech software? What are the primary uses for legal tech? And what are the best QA practices for legal tech software so that technology solutions remain competitive and secure?
What Is Legal Tech Software?
Legal tech software - often referred to as legal tech - is a technology application or software solution designed to streamline the core processes of law firms, from practice and document management to billing and accounting. Legal technology, including AI legal tech software, also includes tech solutions that connect people with lawyers more efficiently through online marketplaces and lawyer-matching websites. Legal tech companies and legal tech startups are often founded with the intent to improve internal law firm processes.
Many law firms after the financial crisis of 2008 were challenged to reduce internal costs in order to stay in practice, from a lack of standardization in client procurement across departments to attracting new clients in a competitive post-recession market. Legal professionals needed solutions that streamlined their internal practices so that they could focus on growing their business. In response to this new market need, legal tech companies and legal tech startups created solutions with the intent to improve internal law firm processes.
Primary Uses for Legal Tech Software
The purpose of legal tech software and AI legal software is to simplify operations, establish leaner business practices and cater services better to the modern client. And there's a reason why there's such a range of legal tech companies and legal tech startups within the market. With the growing opportunity for technology to improve internal processes, law firms can integrate the following legal tech software within their daily practices, including:
Workflow Software Tools: Lawyers can digitize and automate their workflows.
Artificial Intelligence/Machine Learning (AI/ML) Document Review: AI legal tech software applies data-trained algorithms to analyze many facets of legal documents, from compliance to risk management.
Document and Contract Management Platforms: Software that streamlines and automates the process of creating templates, negotiating clauses and analyzing documents.
Smart Contracts: Automatically monitor, execute and enforce legal obligations established in a contract agreement through distributed ledger technology (DLT) or Internet of Things (IoT).
Cloud-Based Databases: Law firms can collect and store information within a single data warehouse so that information can be accessible for all employees across departments.
E-Discovery Tools: Simplify and automate e-discovery stages, including AI legal tech software that processes documents and prepares them for lawyer review.
Data Security: Ensures all legal records are protected with the highest level of security.
Legal Chatbots: AI legal tech software that allows potential clients to receive answers to basic legal inquiries.
What Are Best QA Practices in Legal Tech?
Choosing and implementing the right legal tech software solution for your law firm is only the beginning of your practice's relationship with legal technology. The needs of your firm are continuously changing with industry expectation and market demands, meaning your software solution must be updated in order keep up with the competition. And with technology rapidly advancing, upgrades and maintenance are essential to confirm that your technology is compatible with your software suite and legal compliance.
With a strong QA strategy in place, your law firm can be reassured that your legal tech software application is dependable, secure and accessible, regardless of circumstance or demand. Success in QA testing starts by identifying the software testing tools you need and mastering QA testing in an agile environment. Only then can your team carry out these best QA practices for testing legal tech software in order to prevent these pain points of legal domain testing.
Performance Testing

Performance testing will help verify that all components within your legal tech software system perform as expected under certain conditions. Performance testing focuses on validating the speed, reliability, response time, scalability and resource usage of the application.

Each legal situation creates an overflow of documentation that must be stored, tracked and accessible at all times. Thorough performance testing ensures that large documents can be obtained from the central repository easily and securely without delays.

Delta Testing

Delta testing is as a technique for testing only the modules within the legal tech software that have been updated. This approach is often recommended when your testing budget simply cannot support testing all integration touchpoints repeatedly throughout your development cycle.

Mobile Testing

Your QA strategy should include mobile testing to ensure that your legal tech software system is functional, usable and consistent throughout the mobile user experience. For best QA practices, mobile testing should be performed both manually and through automation testing.

Legal technology must support your law firm's needs wherever you need to access the system. QA teams ensure this reliability by establishing fully-equipped mobile testing labs, a secure user testing process and implementing a mobile test automation framework.

API Testing

API testing is one of the best QA practices for your legal tech software because it verifies that all application programming interfaces (or APIs) communicate and exchange data accurately and safely across software systems. API testing checks for performance, reliability, security and functionality of all programming interfaces throughout your application.

You can expect that your legal software communicates with many third-party systems through an API integration in order to regularly update information relating to your law firm, attorney profiles and accounting department. Make sure your QA engineers understand the difference between testing inbound and outbound integrations as well as a solid comprehension of RESTful APIs.
Does your QA strategy require more resources than your team can support internally? Continue to follow best QA practices for your legal tech software by choosing to partner with a QA services provider like QASource. Our experienced QA engineers have years of experience in legal technology testing and are well-versed in measuring quality metrics with manual and automated testing. Get in touch with a QASource expert today.