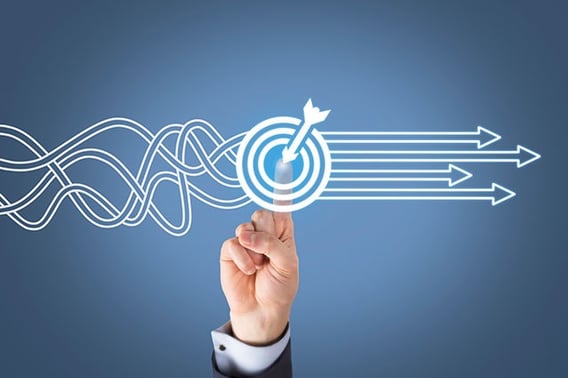 Do not fail because you failed to ask for help.
We all know the failure rates among startups are high. Very high. Some estimations put the failure rate at as much as 90%, which could be as many as 120,000 companies a day.
What is most concerning about those failures is how frequently they are attributed to inexperience. That might be domain inexperience, capitalization inexperience or product testing inexperience. The problem is that many innovators possess specialized skills enabling them to develop quality products but, ultimately, dooming them to failure in broader business contexts.
Do not be one of the talented many who fail because they did not seek expert assistance.
If you are bringing a new software product to market, make sure you engage the services of experts who can guide you through the areas where your knowledge is limited.
Automation Test Planning Sets You Up For Success
Automation test planning is one such area that is crucial to product success but is not always high on a software developer's skill set. You may have correctly identified a market need and developed a useful solution, but if your testing is not comprehensive or resource efficient, you are reducing your chances at success.
Often, a new brand is too small to rebound from a poor first execution and too financially exposed to risk the wrath of unhappy investors—should you stumble over a bug or poor user experience. Only 16% of smartphone app users, for example, said they would give a product another attempt if it failed the first time. Under those conditions, it is never too early to seek outside expert assistance.
In fact, to maximize the protection from a QA solution like automation test planning, you have to implement it early in the SDLC. That places a priority on finding a QA partner that can efficiently execute such a plan.
Start on the Right Path
Automation test planning defines the QA road ahead. It establishes fundamental priorities and schedules and provides an accurate evaluation of the time and resources needed to comprehensively test your product.
It begins with decisions around which test cases can be automated and which must be left to manual testing. While the temptation for automation speed is understandable, manual testing provides human insights that are critical to creating a positive user experience. Failing to understand and correctly implement automation—within the broader QA context—leaves you behind the success curve before you even begin testing.
Early automation test planning also gives you time to consider the right tools and frameworks for your unique product. The recent boom in automation has resulted in a proliferation of testing products, but it takes a keen understanding of your application to match tasks and tools for optimal effect.
This is why you should seek expert assistance. You know your product, but you may not know all the test potentials or all the necessary industry, market and user standards.
The Expert Approach to Automation Test Planning
An outsourced QA expert works for you. They work within your team to balance out the existing development and innovation skills with an equal level of testing professionalism. It is like having an experienced guide along for the journey, one just as committed to the success of your product.
This expertise makes a number of product development efficiencies available, including:
Scalability
Ramp up your development activities in time with the peak needs of your release cycle without having to carry long-term QA commitments. Similarly, you can scale down and re-engage services as resources and demands require.
Domain Expertise
The QA field has matured into a diverse marketplace where experts from every domain are available to ensure your product meets contemporary standards, trends and UX expectations—and to ensure that it is built with the latest threats in mind. In short, the experts know the bugs to look for.
Resource Savings
All startups are built on a projection of value that may limit initial expenditure. Outsourcing, especially to an offshore facility, can reduce your QA spend by half, allowing you to take wider steps toward improving and safeguarding your product from the start.
Comprehensive Testing
A QA partner is more than a bug catcher. They can introduce the kind of automation test planning advantages mentioned above that help produce better products faster. With extensive test knowledge, they share the responsibility for your product's stability, functionality and usability.
Help is available. Do not fail because you did not ask for it.
Automation Test Planning for Startup Success
The best chance your product has at success is you. Do not unnecessarily burden yourself with aspects of product development that do not play to your strengths. Instead, find a QA partner that can provide a safety net to your ambitions by implementing an automation test planning scheme that will deliver the best possible version of your product vision.
You have done the hard part by designing a unique product solution for your market. Do not fail by leaving your testing requirements to anyone but an expert.
QASource has a proven track record of helping startups realize their potential, especially through automation test planning. We can deliver QA solutions without burdening you with training, technology or infrastructure investments, and we can determine a cost structure suited to your needs. Let our QA experts guide you through all your test options with a free quote, or call +1.925.271.5555 today.