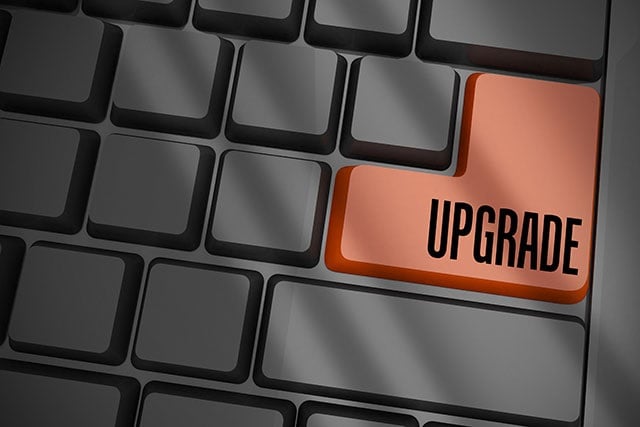 Since the advent of the Agile method more than a decade ago, many have come to assume that the advantages of iterative development are available only through face-to-face conversation within the same room.
During that time, offshore QA testing has matured to offer the expertise, resource savings and flexibility that make it a foundation of modern software development best practices.
So how do we reconcile this need for in-the-room exchanges with the benefits of out-of-the-country testing?
We reimagine the room.
In truth, the digital communication revolution has done most of the reimaging already. Cost-effective, universally available video conferencing, messaging and workflow collaboration tools have made possible virtual rooms that can place any number of people throughout our internet-connected world into instant face-to-face conversation.
It takes preparation and the right QA partner to combine the advantages of the two most important software development movements of the past decade: Agile methodology and offshore software solutions. Together, these strategies become the most effective means of refining digital products to satisfy customers.
Four Tenets of Offshore Software Solutions
Within these new virtual rooms, we can complete even the most complex, cross-functional Agile testing tasks. This is because every necessary conversation, test planning session and daily scrum can be replicated online. You can stay in control of your project and in command of your expanded team with familiar communication technologies.
However, it does take preparation.
We must adopt new software development tenets to merge the staples of Agile and offshore. The focus, this time around, is on finding and harnessing a quality offshore partner.
Once that partner is onboard, we can leverage the following four central tenets:
Experience and domain expertise
Team-oriented communication
Finding a quality QA partner means asking the right questions to reveal their ability to deliver against these four tenets. We will get to that later, but for now we need to understand what each represents.
#1 Experience and Domain Expertise
When outsourcing your QA, you stand to gain an immense amount of experience and diverse skill sets. Your offshore partner should eat, sleep and breathe QA. The facilities available in locations such as India—and, indeed, nearshore locations in Mexico and South America—have become hubs for specialized and dependable partnership.
The engineers' expertise stems from hundreds of years of collective experience. State-of-the-art facilities have been established through local government support and continuous exposure to U.S.-based clients.
Your QA partner should be able to upscale your production at key release cycle stages and advise you on the latest trends, tools and technologies that define your field. They should also be able to strategically reduce your testing spend while still delivering a robust product. For example, outsourcing to India can reduce your QA costs by half.
#2 An Agnostic Approach
Every product is different. Every environment is different. Every domain is different. This digital business world has splintered the software market into pieces too varied to be comprehensively served by a silver-bullet approach to QA.
A QA expert can approach each project with an agnostic methodology that carefully matches the tools, framework and technologies to the product. In this way, engineers are matching resources in the best interests of your final product and the teams' workflows.
#3 Team-Oriented Communication
When you outsource your QA, you may encounter a fear of losing control. The right offshore partnership should remove that fear by removing the "us and them" divide. Through team-oriented communication, using those digital platforms we mentioned earlier, you can develop in-the-room comradery and shared product passion. It is about creating a whole team ownership of the quality potential.
This team-first approach is what gives Agile testing its cross-functional strength. Every iteration, every test, every sprint is shaped by and approved by each contributing unit across your development, IT, business and QA experts. For these reasons, it is important for communication strategies to be developed early and to have all collaborators buy in.
#4 Agile Workflows
Agile test environments flourish because they are designed for product evolution. Departing from the legacy Waterfall model, Agile embraces three integrated phases:
| | | |
| --- | --- | --- |
| Assessmen | Recalibration | Continuous Improvement |
Whereas the Waterfall method can cause delays and excesses by challenging testers to find fault in a finished product, Agile development incorporates coding and functionality changes with bug detection and regression testing through an evolving pattern of iterations.
Adding an offshore component to this mix actually improves matters. Enterprises can establish a 24/7 workflow with engineers testing overnight and developers taking up their reports in the morning. There is also potential to add a third nearshore element that operates on a more familiar workday—provided your QA partner has the capacity.
Contrary to the common assumption that Agile and offshore are opposing forces, by combining the two, you create a force multiplier effect. You get the product advantages of Agile plus the resource and time advantages of offshore.
You just need the right partner to achieve it.
Find the Right Offshore Software Testing Partner
An experienced and qualified QA partner can make an important contribution to your product user experience. Using the tenets above to help define your QA end goal, the following questions will help you find a partner that will contribute to your entire software development process.
Experience and Domain Expertise
What other companies have you partnered with?
What products have you produced within our industry and related fields?
What experience do you have with U.S. clients?
Describe your facilities. Do you operate across multiple locations?
What training and research do you sponsor?
Agnostic Approach
Which tools and languages do you prefer?
Can you offer automated and manual testing?
What audit and data protection qualifications do you have?
What types of testing do you provide?
Team-Oriented Communication
What management framework do you offer?
How will our teams interact?
How will we escalate decision-making?
What are your exit and reporting protocols?
What communication technologies do you favor?
Can we visit your facilities?
Do you offer a domestic liaison?
Agile Workflows
What is your strategy for managing teams in different time zones?
Describe your Agile iteration process.
How do you manage activity during a project?
These questions should give you an insight into the quality and productivity of any potential QA source. Make a decision that helps you reduce risk and feel comfortable that you are in control of your product development—and confident in your final product quality.
The Best Offshore Software Solutions
The best offshore software solutions are able to incorporate and enhance the advantages of an Agile testing environment.
There is no reason why your organization cannot harness the two major forces of software development.
You just have to reimagine the room.
QASource has the right blend of expertise, experience and facilities to help you benefit from Agile offshore software solutions. Our more than 400 engineers are leaders in QA best practices and research and have delivered more than $11 billion in successful customer exits. Contact us for a free quote, or call +1.925.271.5555 today to find a QA partner you can trust.