Blockchain seems to be the driving technology for the next generation of the Internet. As techies and experts contemplate the potential ramifications both good and bad, let's talk more about the test automation part of it.
Test Automation Approach To Blockchain
Blockchain technology wide-spreads into almost every industry - from public to supply chain to energy and entertainment. This is probably because of "Decentralized Ledger" - which eliminates the risk included with the centralization of data. Here is how blockchain is influencing different industries since 2015.
U.S. Blockchain Technology Market Size, By Application, 2015-2024
(USD Mn)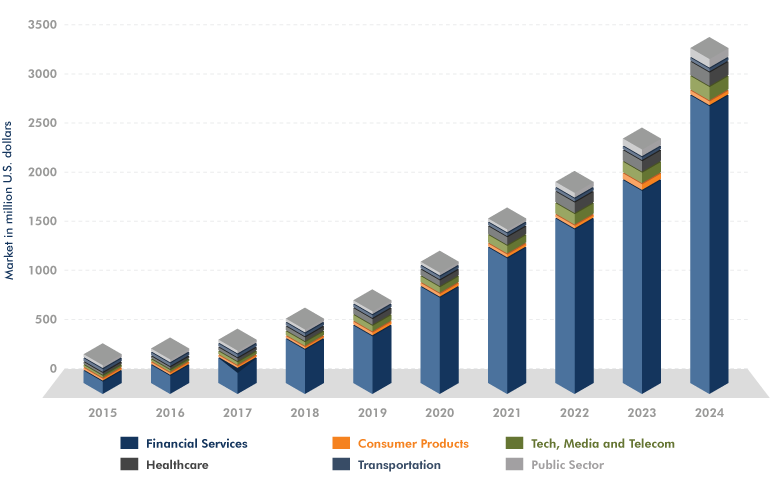 Features That Attract Interest In Blockchain
Reduced Transaction Costs
Transparency
User Control Networks
Agile Transaction Settlements
Cost-effective Supply Chain Management
Decentralization
Peer-to-peer Global Transactions
Cryptographically Safe
Distributed And Shared
After understanding the growing market size and architecture of blockchain technology, let's dive into how test automation can be achieved in this technology in order to achieve a successful blockchain app.
Use Cases To Target While Planning For Blockchain Test Automation
Blockchain is altogether a different platform when compared to the existing centralized ways of storing data. Testing data integrity and security is important, both on individual nodes and as seen from application front end. Automation should focus on the following cases: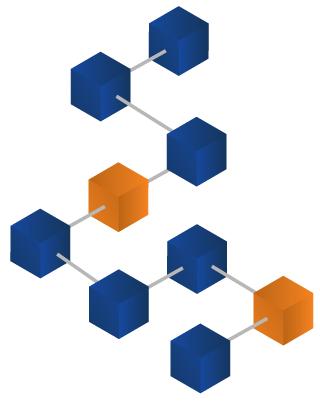 Creation of a new transaction

Rollback of unsuccessful transactions

Handling over-sized blocks

Node failover scenarios

Secure data transmission of transaction hash codes

Block insertion as per SLA

Bulk insertion of blocks

Data integrity and availability scenarios like:

Transaction success, determining withdrawal, and deposit events
Insufficient funds in accounts
Boundary value tests for cost of migrating smart contracts and minimum value transactions
Double check new transactions when one is pending, account running low on balance
APIs /web services working on application backend for carrying out transactions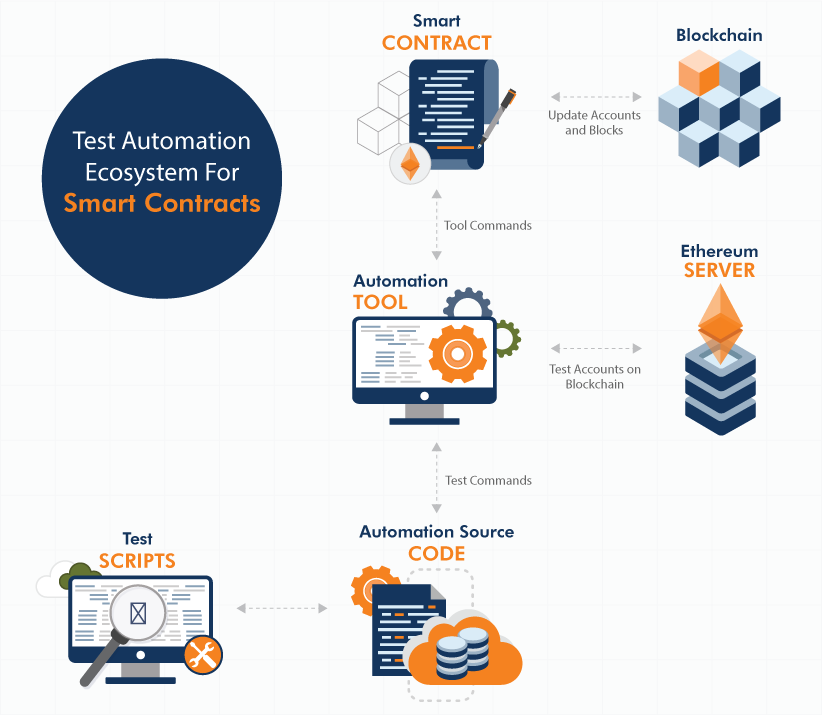 Tools For Automating Blockchain Apps
Testing the blockchain apps require some tools for providing dummy Ethereum server and accounts with balance. Following are the recommended tools available which aids both development and testing of blockchain technology:
Combined with Ganache, the framework provides a great testing solution. It aids both JavaScript and solidity tests.
Testing in Populus is powered by the Python testing framework py.test. By default, tests are run against an in-memory Ethereum blockchain. It's relatively easy - the tests can be written in Python and all py.test support can be used while writing tests.
A Python library which provides support for all the testing requirements. It also uses py.test framework which makes it easy to understand and implement.
Embark includes a testing library to quickly run and test your contracts in EVM. Test can be written in JavaScript. It uses Ganache at backend for Ethereum server.
Tips And Tricks While Planning Automation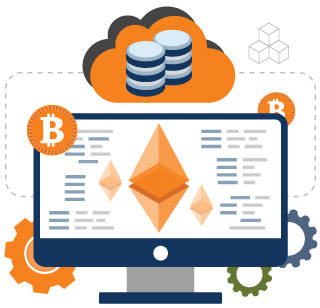 Ensure your system has any of the automation tools defined above and Ethereum server running
Ensure your accounts have enough Ethereum balance to carry out transactions before each test
Ensure that the contract is migrated on blockchain
Choose the language that best suits your requirements
Choose an appropriate IDE like Remix IDE to develop your

solidity test scripts

Smart contracts are immutable; write your tests in an

organized way
Blockchain may seem very shiny and easy to adopt. However, it's really important to understand the current application and implementation of blockchain technology which will help determine the growth path and future challenges while planning its test automation.
Have Suggestions?
We would love to hear your feedback, questions, comments and suggestions. This will help us to make us better and more useful next time.
Share your thoughts and ideas at knowledgecenter@qasource.com