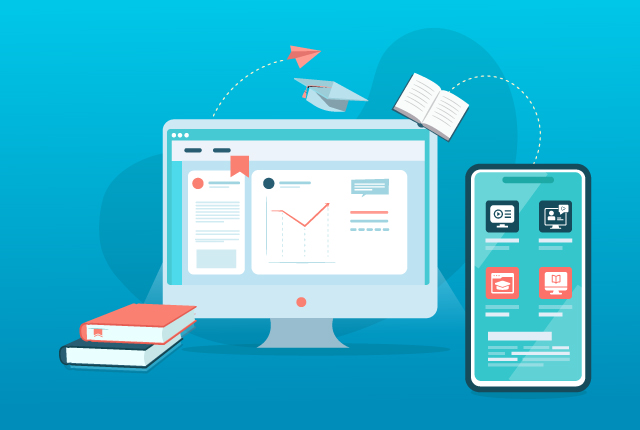 In today's digital age, eLearning platforms have become an integral part of education, which offers flexible and accessible learning opportunities to students of all ages. Ensuring their quality is important with the increasing demand for eLearning applications. Quality assurance guarantees that eLearning platforms deliver a seamless and enriching learning experience.
Strategies for effective QA on eLearning platforms involve a comprehensive approach encompassing various aspects, including functionality, usability, accessibility, and security.
By implementing these strategies, eLearning platforms can address potential issues, optimize the user experience, and ensure that the software meets the evolving needs of learners and educators alike. Let's delve into the world of effective QA strategies for eLearning platforms and discover how they can contribute to the success of online education. Your team, too, can improve your eLearning QA results by incorporating these four best practices into your QA testing process.
Evaluating the Effectiveness of Instructional Software Through User Testing
Before starting the testing, testers must have a good understanding of the UX and functionality of the eLearning application. By providing documentation of all business requirements and user experience expectations to the QA team, testers can develop thorough test cases to either confirm that the instructional software performs as intended or identify where further development is needed. Simultaneously, the QA team can provide more suggestions to improve the application per the student's needs, which can be successfully added in the early stages after the owner's approval.
In this practice, a strong QA team tests for these criteria from a student's perspective:
Streamlined User Navigation: Ensuring swift and effortless user navigation within digital products, whether websites or applications, is essential for a positive user experience.
UX Validation and Consistency: Validating the user experience to meet expectations and maintaining consistent design and structure across all pages is pivotal. This requires effective collaboration among different teams

and departments.

Course Material Accessibility: Checking the easy accessibility of course materials, including assignments, readings, and recordings, in desired formats is a key aspect of ensuring a seamless

learning experience.

Interactive Engagement: Verifying the incorporation of interactive elements, such as gamification, AR/VR, and engaging graphics, to enhance user engagement. Additionally, ensuring easy interaction between tutors and students for doubt clearance sessions

is important.

Efficient Certificate Generation: Enabling members to generate certificates promptly upon course completion is critical for a smooth and satisfactory

user journey.
QA testers should also develop test cases around the user experience for the tutor. Remember to test for the following:
Tutor Dashboard: Verify seamless functionality, allowing tutors to add, update, remove modules, and upload study materials

without errors.

Recording Upload: Ensure tutors can upload large media files (video, audio) without any file breakage

or limitations.

Student Tracking: Implement a system to track assignments, grades, performance, feedback, and student work

post-feedback efficiently.
Executing Performance & Stress Testing
The stability of an eLearning application has never been more vital for online learners' success. The recent spike in online learning platform demand can put unforeseen pressure on eLearning software if it is unprepared for the volume and performance demands. And, if that eLearning application crashes, students could lose valuable time and curriculum deliverables, which could result in educational roadblocks and prevent students from grade advancement or graduating.
That's why skilled eLearning QA testers always include performance testing scenarios for every test cycle. Performance testing determines whether the eLearning application can perform as expected across all network speeds and devices. QA testers analyze throughput, memory, bandwidth, response time, and interrupt performance metrics to conclude whether the system can perform as expected across all situations.
Robust performance testing includes the following practices:
Stress Testing: Can the eLearning handle high loads? How does it recover from failures? Does the system crash when user activity

drastically increases?

Load Testing: Does the system meet the expected response times? How many concurrent users can the software application support? Is the current infrastructure sustainable for

application performance?

Capacity Testing: Can the system handle the amount of user traffic it was designed to handle? Does the eLearning application meet performance SLAs under normal

user activity?

Endurance Testing: Can the system support increased user activity over long periods? Is memory sustained during long periods of high loads? Are through-puts and response time maintained with long periods of

sustained activity?
Applying Automation Testing
When launching an eLearning application to market, timing is everything. Relying solely on manual testing can delay this process by weeks, if not months. While manual testers are essential for validating the user experience and executing exploratory testing, many test cases do not require a human tester to carry out the test manually.
By leveraging AI in automation testing, one can achieve faster and more efficient testing processes, leading to improved software quality and a faster time to market. RPA (Robotic Process Automation) can also be applied to certain aspects of automation testing to speed up the process and increase efficiency.
Successful teams incorporate these best practices within their development cycle of automated testing:
Automation Framework: Establish a set of guidelines and rules for creating and designing automated

test cases.

Development Languages: Determine which programming languages to apply to automated test cases for consistency across projects and

development cycles.

Continuous Integration: Integration of automated tests into the CI/CD pipeline to ensure that tests are executed automatically with every

code change.

Use of Version Control: Storing test scripts and related artifacts in a version control system to track changes and

enable collaboration.

Monitor and Analyze Test Results: Regular monitoring and analyzing test results to identify trends, patterns, and areas

for improvement.
Implement Multi-Platform Testing
In this digital world, several types of devices or platforms are being used by several students as needed. Therefore, it is tough to say that all students can access the same type of device to complete their education. Some students might continue their eLearning courses on a computer, but many students must rely on a tablet or smartphone to complete their classes. If the eLearning application cannot support all devices effectively, it is not delivering an effective online experience for all users.
It's more important than ever for eLearning QA testers to incorporate multi-platform testing. In multi-platform testing, testing teams verify that the online learning software operates correctly across all systems and screen resolutions by undergoing the following activities across all devices and browsers:
Accessibility compliance
Touchscreen testing
API functionality
Graphics and Simulation
Validation of installation
Patch testing of application
The demand for eLearning applications is at an all-time high, but many organizations may face challenges in executing effective QA testing practices due to various reasons such as limited resources, remote work setups, and time constraints.
However, there is a solution to avoid adding additional stress to your team – partnering with an eLearning app testing service provider like QASource. With a team of experienced engineers, we are well-equipped to ramp up your eLearning QA testing, particularly during high-demand and budget-sensitive seasons. By collaborating with us, we can ensure the quality and performance of your eLearning products without burdening their internal resources. Don't let resource limitations hinder the success of your eLearning application – reach out to QASource today and experience the benefits of their expertise and scalability.
Our team of AI and automation testing experts can help your organization accelerate the testing process so that you deliver faster to market and meet today's online education demands.