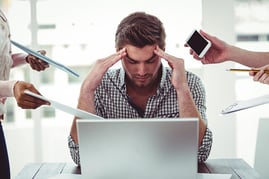 These days, all QA testing teams can benefit from some help. But when resources are constrained, as they often are, enlisting additional testing assistance never seems like a realistic possibility. Fortunately, there's a way to increase testing support without breaking the bank - by outsourcing QA.
QA outsourcing is the practice of handing over testing-related tasks to a third-party service who carries out requested test cases without full involvement in your overall software development process. And because outsourced offshore QA agencies offer affordable business plans, receiving the help you need when you need it most is achievable.
So, why should you outsource QA? Is outsourcing your QA good? What are the benefits of outsourcing? And how do you start to outsource QA?