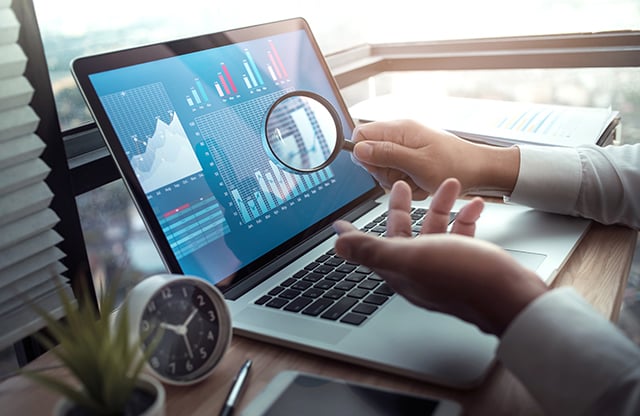 The continued growth of your company depends on a quality product. In fact, ensuring product quality is the primary role of your engineering organization. It should then come as no surprise that your CEO and executive team are interested in keeping their finger on the pulse when it comes to quality and growth.
This is where your QA report skills come into play. Your CEO depends on concise reporting in order to make important decisions on testing resources and release schedules. What is QA report data without the goal of educating your CEO so that your leader can execute informed business decisions and carry out effective risk management?
To do this right, your team needs to start asking (and answering) the right kinds of questions. For example, what is a QA report? What QA data should be included within your documentation? What are go-to steps on how to write a QA report? And what's the best way on how to write a quality assurance report that your CEO wants to review?
What Is a QA Report?
A QA report is a document that captures QA productivity metrics and performance data as well as translates valuable QA insight into actionable next steps for the business. The purpose of a QA report is to celebrate effective QA testing practices and disclose issues found within the QA testing process so that the decisions of the CEO and executive team are informed and results driven.
Where To Start on How to Write a QA Report
It's all about how you communicate your insightful numbers. Accurate data cannot be disputed when presented clearly to your CEO and executive staff, so think twice before handing in your QA report. Can your QA report be easily reviewed? Does your QA report explain the meaning and importance of each reported stat? How does your report offer recommendations and required next steps?
Here's How To Write a Quality Assurance Report
A strong QA report showcases an even balance of strategy and storytelling. Choosing the right data to present to your CEO is just as valuable as how you present it. Most importantly, display the data honestly (read: no sugar-coating numbers) so that your team builds trust with your company's highest executives and builds a reputation on full transparency.
Follow these tips when documenting and reporting your QA testing services so that your CEO and executive staff are more engaged with the QA process and can guide your business in the direction it needs to go to succeed.
Deliver Brief, High-Level Reports That Focus on Actionable Items

A long list of data that does not provide clear solutions or an opportunity for action is useless to a CEO, especially an executive without a technical background. They may draw no value out of an in-depth QA bug report, test case documentation and other dense, statistic-based reporting.

The CEO appreciates a direct, business-based QA status report that answers key questions about risk and cost. How much will tech support cost? How much will customer support cost? Will our PR suffer if we ship now with recorded bugs, versus later with an improved product?

Concentrate your QA audit report on business-driven QA productivity metrics that speak the CEO's language. After all, what is QA report data that doesn't evaluate cost and revenue? Your role in the QA report process is to assess and communicate risk, while the CEO of quality control determines how to manage it. In other words, it's up to you to help the CEO understand software quality metrics with manual and automated testing. Consider adding these metrics to your QA report to management:

Lifetime Customer Value: How valuable is a customer to your company throughout their partnership with your business? What is the average revenue your software product receives per business account? And does this justify the cost of QA team resources?
Customer Loyalty: How likely is a customer to refer your software product to a friend or colleague? How long do your loyal customers stay with your business? How engaged are your customers with your software application? What percentage of test cases support customer loyalty?
Usage

: How are customers using and adopting the software application? And how does your QA team execute tests that verify all customer needs are supported with every test cycle?

Recognize and Report Your Team's Productivity

Great QA is both an asset and an expense. And chances are, your CEO wants to know specifics about your QA team. In what ways are they productive? Can they complete testing with the allotted resources, or with fewer resources? Have they completed testing within the defined timeline?

Focus your QA audit report to emphasize key QA productivity metrics regarding your team's progress and accomplishments. Documenting this reinforces the value of the QA testing services you provide as well as opportunities for more ways to see extra value from your QA team. Your QA status report should capture these performance metrics of your QA team so that your business seeks ways to increase productivity of your QA team:

Throughput:

How many tests does each QA engineer execute each month? And how complex are each of these test cases?

Cycle Time: How quickly can the QA team execute test cases? Is this pace speeding up or slowing down over time?
Backlog Change: Are the number of test cases in the pipeline increasing or decreasing? Can your QA team keep up with the demand of every development cycle?

Notify the CEO About High-Priority Issues as Soon as Possible

Immediately report any issues that directly affect revenue, customer data loss, user privacy, or the overall security and stability of the application. This makes the CEO aware of performance issues, such as slow page loads or stress points, as well as how these issues affect the business.

A strong, consistent QA bug report that tracks these performance metrics that every QA team should track can predict and prevent emergencies before they occur. Accentuate within your QA status report warning signs of high-priority issues as well as provide recommendations to prevent these scenarios. Drive your point home by including these QA productivity metrics within every QA audit report:

System Uptime: How long and how often does your system go offline, whether due to failures or maintenance? Is this impacting customer loyalty or revenue?
Delivery Consistency: From a QA standpoint, how successful are deployments? Does testing happen fast but deploys defects into the production environment? Or are error-free market launches an unsustainable expense?
Defect Ratio

: What is the balance of closed defects over open issues? Does your QA team need to test more bugs than are being resolved?

An effective QA report to management is essential to the quality of the product, and by extension, the reputation of the company. As your QA bug report provides relevant information that prompts action, your CEO of quality control and executive team can validate QA as a valuable expense in order to eliminate risk, improve product quality and release an issue-free product faster.
Still unsure how to effectively deliver a QA report to management? Set your company up for success by partnering with a QA services provider like QASource. Our team of expert QA engineers are highly specialized in all forms of software testing, including performance testing and QA analysis. We can help your team implement QA report best practices within your processes to streamline data collecting and actionable strategy. Get a free quote today.
What value do you believe an effective QA report should provide? Leave a comment below and let us know your thoughts. For more on QA management, follow us on LinkedIn.