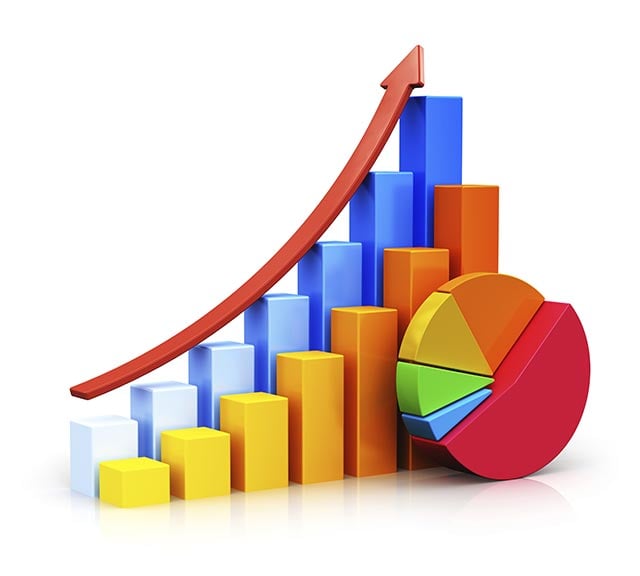 QA managers are tasked with continuously finding ways to improve quality assurance and overall software integrity, but are also asked to find ways to increase productivity of team members. But, between rounds of testing and writing up issue reports, there never seems to be enough time to carry out these changes.
Increasing productivity of your QA team doesn't have to be difficult. Targeting easy wins allows for more time to implement additional tactics that improve team productivity. And since there are a lot of tasks that QA teams tackle, increasing QA productivity can help successfully drive a company's revenue growth.
Here are 6 ways to increase productivity within your QA testing team:
Automate/integrate tasks

Improving testing with automation doesn't have to be complex or costly. Consider automating test cases that require significant time when tested manually and/or test cases that need to be executed multiple times across development cycles, including (but not limited to):

Unit testing
Functional testing
Integration testing
Regression testing

For more ways on how to increase productivity of team members, go for small, quick wins by automating tests that do not require too much effort or time. You can reach your QA manager goals by continuing this pattern with every development cycle until your team has an impressive deck of automated test cases.

There are many routine tasks that take up time from QA teams such as build deployment, regression tests, and test case management integration. When your QA team is short on time and in need of process improvement ideas, consider integrating automated testing to lighten the workload. Test automation brings value to your testing because it gives the team time to perform highly specialized tasks for business and application development.

Proactively supply necessary information

One of the best ways to improve quality assurance is by ensuring all the proper information is available, including design specifications and support documentation, in a common, accessible location for the team.

Still want more ways on how to increase team productivity tips? Select the right tools designed to keep your team on track. Consider the adaptability, features, functionality, efficiency and cost of the tool so that your team invests in a product that enables the QA process.

QA teams require access to a variety of information that's crucial to the success of a project, be it business timelines or performance metrics that every QA team should track. An erratic flow of information can hinder productivity and cause unnecessary deadline delays.

Use effective communication tools

Need process improvement ideas in manual testing? Integrate communication and chat tools so that team members spend more time on the application rather than emailing developers, IT engineers or other stakeholders with trivial issues or questions. Using effective communication tools can be your answer on how to improve the quality assurance process because it speeds up and simplifies communication between QA testers and other teams throughout your company.

Having the right communication is critical for a productive QA team. It's important that a communication tool supports chat functionality, group online calls, screen sharing, recordings and document sharing. Some of the most popular communication tools for QA process optimization include Confluence, Teamwork, Hive and Slack.

Another approach to improving software quality starts with communication. How often do your teams reach out to each other? And how quickly do testers respond to questions or concerns posed by other team members?

Review and audit processes

Reviewing and auditing QA processes is critical for any QA team seeking productivity improvements. You'll see a boost in QA productivity through these reviews by identifying bottlenecks encountered by the team, accurately planning future goals and by assessing if the team is meeting project goals and deadlines.

Apply quantitative parameters to measure performance and progress so that the team can visualize progress, successes and shortcomings. Data-driven approaches to improve software quality can help the team plan for future projects and refine their understanding of the development cycle.

Still not sure how to increase productivity of team members through data? Follow these effective QA reporting tips for more ideas on ways to improve quality assurance.

Enhance troubleshooting skills

How well does your QA team know your software application? Every QA engineer should be able to troubleshoot quickly and independently without emailing developers for assistance. Opportunities are missed when your QA team spends too much time drafting up cases rather than solving the small stuff and moving on.

Focusing on quick troubleshooting—rather than devoting time in drafting and reporting issues—can significantly increase QA productivity. This can be done by:

Providing and maintaining a common knowledgebase, including troubleshooting tips and application reference guides
Adjust your issue reporting process to include troubleshooting steps and precautionary measures
Providing lunch and learn training sessions that don't steal time away from QA testing

Outsource

It is important for tasks and challenges to match the skills and expertise of your engineers. However, many QA projects may include tasks and assignments that may be new to the in-house team or require extra skillsets that the in-house team does not have. This is where an outsourced QA partnership can benefit QA productivity. Finding a professional partner who is specialized in handling these tasks and challenges, allows your team to focus on in-house development in a more efficient and productive manner.
In a nutshell, making these small improvements can significantly impact the effectiveness of your team, which will ultimately lead to the success of an overall project.
Increasing QA productivity can positively impact the overall project and successfully drive a company's revenue growth.(Click to tweet)
Are there other ways or strategies to increase productivity of the QA team? Leave a comment below and let us know.
Ready to guide your team to success? Grab our project management worksheet below!