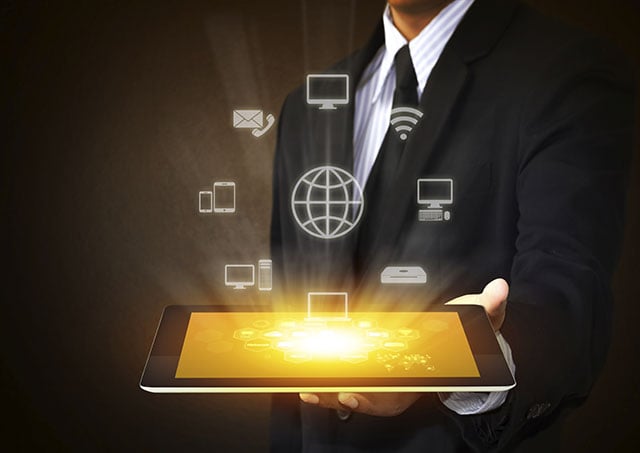 Automated testing is adapting to the ever-evolving trends in the software industry. The traditional approach of having separate hardware and software for running automation suites, for example, is being replaced with a comprehensive test infrastructure on virtual machines. This evolution resolves one of the major challenges of setting up test infrastructure, and allows your team to focus on testing practices rather than spending precious time preparing and maintaining a test environment.
Ever since the concept of virtualization came into existence, many companies started enhancing technology for virtual machines. Today, different virtualization tools such as Microsoft HyperV, VMWare Horizon, VMWare ESXi, VMWare Workstations and VMWare Fusion can easily create a virtual machine for testing at a competitive price.
Using a virtual machine for your automated testing practices not only reduces the cost of setting up a test infrastructure, but also has additional benefits. Below are 8 reasons a QA team would use virtual machines for test automation:
Virtual Testing Lab on Single Server: Automated testing for web applications can easily be performed without dependency on back-end configurations. However, testing desktop applications (widely used in healthcare and enterprise management solutions, for example), requires validating the app's compatibility with different configurations. Setting this up on a physical machine won't be an ideal approach, so virtualization will help you to create the number of virtual machines on a single server.
CI/CD: As CI/CD uses the concepts of virtualization and containerization, you can easily integrate automation testing with CI/CD pipelines. Whenever any new branch is merged and a virtual machine is created, the application is installed and triggered over the same test suite and the report is shared with stakeholders.
Scaling Up and Down: With your testing infrastructure setup using virtualization, you can easily scale the machine up and down per your testing needs. In case you have a need to run an automated testing suite of an embedded application on multiple operating systems, you are able to create several virtual machines with the required systems and trigger nightly batch executions by simultaneously spinning up multiple machines.
Virtualization Over Cloud: Many companies like Amazon Web Services and Microsoft Azure provide Platform as a Service (PaaS) over Cloud, which uses virtualization. Approaching cloud platforms for testing can be useful in the following scenarios:

Long and short term automation testing projects

Analyzing the feasibility of automation testing in an existing project

Low frequency of running automation test

Testing at different geo-locations

Testing with Security:

Due to security concerns, you may have to setup the application and database server in an isolated network in order to eliminate any chances of network security failure. For such requirements, you can set up an instance of a test environment on virtual machines, created in a separate network that is isolated from your regular network.

Running Tests in a Controlled Environment: As a best practice, you should execute test automation in controlled environments. To follow this practice, you can set up the controlled environment on virtual machines and get more reliable results from automation testing.
Faster Release Cycles and Time to Market: Virtual testing environments will enable you to execute your automation tests on multiple virtual machines running parallel. This will give you quick testing results and accelerate your release cycles.
Low Operational and Maintenance Cost: You can create virtual machines with minimal time using different virtualization software. As a result, there is:

No need to frequently update the software and hardware drivers
Reduced operational and maintenance cost
Enhanced resource utilization
Despite all the benefits of a using virtual machines, there is a challenge of slowness with executing automation test suites. You can overcome this challenge by running a less number of parallel virtual machines or using the right tool for virtualization. Before implementing virtualization, you should always analyze your testing requirements and the feasibility of using virtual machines to get efficient results
Want To Take A Deep Dive Into Using Continuous Integration With Test Automation?
Register For Our Webinar Below!