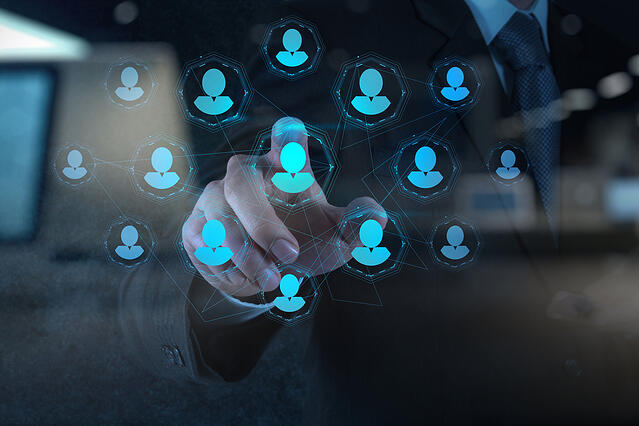 Salesforce is, without a doubt, the most recognized customer relationship management (CRM) tool. Due to the system being flexible and supporting companies of all sizes across every industry, it requires continuous testing, regular maintenance and constant feature upgrades in order for your business to remain competitive.
But what is Salesforce? Why is Salesforce testing important? And how can teams overcome the challenges of Salesforce testing?
This QA checklist covers everything your team needs for successful testing within Salesforce. It discusses topics ranging from the different types of Salesforce testing your team should execute to the best practices for Salesforce QA across different types of projects.
What is Salesforce?
Salesforce is the first cloud-based CRM system that's highly recognized across the globe. Founded by Marc Benioff and Parker Harris in 1999, this CRM platform aids users in selling, marketing, analyzing and connecting with clients and prospective consumers.
SFDC - meaning Salesforce Dot Com - provides a variety of standard features designed to better manage relationships with both prospects and customers. This CRM also supports engagement and collaboration with internal employees and business partners by securely storing data in the cloud.
Why Salesforce QA Testing
is Important
Like any software application, SFDC testing must be performed during each development cycle to confirm that your system retains expected functionality for all users. Having a dedicated Salesforce QA team to regularly measure the integrity of your system will contribute to the success of others and allow you to integrate new features as they become available.
Salesforce testing should be routine for your business because it:
Confirms that code and configuration

is functional

Verifies that the system can support all

business processes

Establishes that the system's initial build meets

approved requirements

Allows QA teams to identify problems early so that development

provide fixes

Checks the working conditions and behavior of

the application
Challenges of Salesforce
QA Testing
It's essential that every QA checklist discusses how to retrieve test data that's relevant, both protected and fresh. Yet, it can be difficult for your Salesforce quality assurance team due to challenges in SFDC testing, which can limit the quality and relevancy of test data.
1. Expensive to Maintain Multiple
Salesforce Sandboxes
One full sandbox can take as much as 20–30% of the total cost for your production. The cost of Salesforce QA testing can really add up, especially when it's ideal to maintain multiple sandboxes.
2. Irrelevant Data Prevents
Full Testing
Setting up your Salesforce sandbox with sized-to-fit data that's relevant means sorting through an overwhelming amount of irrelevant data. But testing with the wrong data can lead to defects and bugs in production, despite fully testing your sandbox.
Getting relevant, sized-to-fit data is not easy, especially when SFDC testing is done in smaller sandboxes that can only fit part of production's data. Weeding out all irrelevant data means filtering and refining your test data while maintaining the integrity of the relationships for your selected data.
3 .Difficult to Protect
Confidential Data
Legal consequences befall a company whenever an unauthorized user retrieves personal and confidential information. And it can easily happen when testing in Salesforce with real data. Without anonymizing sensitive data before sending it over to your sandboxes, your data can be vulnerable to attacks across environments.
4. Delayed Release Deadlines Due to Slow, Inefficient
Development Cycles
An efficient development cycle tops every QA checklist, but this isn't always possible when testing Salesforce. Sandbox refreshes can take hours or days to complete. Using the data loader tool to move data between Orgs is a time-consuming, manual process, particularly when not using a full sandbox. When trying to load data, problems arise as unnecessary triggers and automatic workflows fire from your sandbox.
Types of Salesforce
QA Testing
Be it environmental or executional, make sure that your QA checklist features all types of Salesforce testing, including these crucial compatibility and user experience tests for applications. That way, your team can develop and perform all needed test scripts designed to validate the soundness of the system
UAT Testing: This type of Salesforce testing encourages intended system users to test Salesforce in order to confirm that the application can support intended business processes. This SFDC testing follows a test script based on business practices where testers verify whether or not Salesforce performs as expected.

Production Testing: Executing tests within production repeats testing previously performed by the Salesforce QA team in other environments. This type of Salesforce testing confirms whether or not the configurations and code pushed into the production environment deployed successfully.

Regression Testing: Performing tests to verify whether or not code and configuration releases affected any existing user processes or Salesforce functionality. As a type of Salesforce test that appears on every QA checklist, testers keep a running list of expected behavior and create test cases applicable across development cycles.

Load Testing: This type of SFDC testing reviews the system's performance under a specific load. Testers examine how well Salesforce behaves with multiple users accessing the system simultaneously.

Security Testing: As a vital test for your QA checklist, testers uncover threats, vulnerabilities and risks within the Salesforce application. This type of Salesforce test identifies possible weaknesses and loopholes within the application in order to create solutions that prevents cyberattacks and unauthorized invasions.

Functional Testing: Salesforce QA teams validate the application against the functional requirements and specifications. This type of Salesforce test reviews each function of the software by providing appropriate input and measuring the output against the functional requirements.

Integration Testing: This type of Salesforce testing integrates software modules logically that are tested as a group. Because modules are coded by different programmers, these tests aim to expose any defects when these modules are integrated within the application.
Best Practices for Salesforce QA Testing
Salesforce may support complex scenarios for its users, but it's a simplified testing cycle that leads to strong, streamlined practices. Follow the best practices on this quality assurance checklist so that your next development cycle is efficient and effective.
Technical Best Practices

Project Management

Best Practices:

Recruit all necessary testers across test cases, including technical experts, business stakeholders and

target users

Deploy and test regularly
Establish clear testing guidelines
Set up feedback templates

for testers

Proofread all tested content within the system to verify it's correct and appropriate

for users
Implementing Salesforce QA Testing into
Your Practices
Salesforce, when developed and tested correctly, can deliver value and increase ROI for its business. Sufficient SFDC testing and thorough understanding of the software application can prevent deployment delays, increase efficiency and introduce instant returns.
Ready to implement best practices within your Salesforce QA testing process? A great place to start is by partnering with a QA services provider like QASource. Our team of SFDC testing experts are skilled in Salesforce testing and can help you refine your QA checklist so that your team can enjoy the benefits of streamlined testing practices. Get a free quote today.