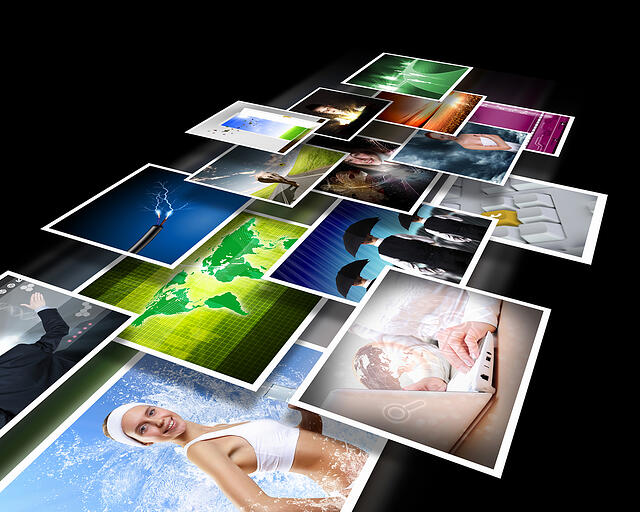 The rise of media streaming has allowed consumers to be in control of how they experience content. Viewers no longer have to adjust their life for a TV show schedule, now that users can choose what content they want to watch, when they watch it and on what device they watch it.
Streaming media is here to stay. With 62% of adults subscribing to a streaming service, the industry is only expected to grow at an exponential rate across all types of media.
But any streaming or OTT software company can't count on instant success because of their industry. A streaming service that doesn't provide a quality user experience can expect a drop in viewership, user satisfaction and revenue.
With the right OTT test automation strategy in place, businesses in the OTT space can ensure quality across their content and platform. In this OTT testing guide, you can expect to discover:
media streaming vs OTT software
the importance of testing streaming platforms
the benefits of OTT automation testing
how to test streaming platforms
What is Streaming and OTT Software?
Media streaming software is an application that supports the streaming of video content without the support of physical equipment, such as a DVD and DVD player. Many traditional cable providers and broadcasting stations provide online streaming, including HBO Max, CBS All Access and Peacock as well as Xfinity On Demand and Spectrum TV.
OTT software—abbreviated for over-the-top software—is a streaming media service provided over the internet rather than by traditional cable and satellite services. Top players in the OTT space include:
Video content: Netflix, Hulu, Amazon Prime, Apple TV+
Internet radio: Spotify, Pandora, iHeartRadio, Deezer
VoIP: WhatsApp, Facebook Messenger, Google Duo
So, is there a difference between streaming and OTT? The key difference here is that streaming is a consumption model (on-demand video content) spanning across industries while OTT is a consumer-facing distribution model (content delivered over the internet).
Importance of Testing Streaming Platforms
When it comes to streaming media, quality will make or break your success in keeping consumers happy and engaged. Don't take our word for it - research shows that 76% of customers discontinue their streaming subscription when rebuffering is not a one-time issue.
Providing quality in the media streaming and OTT software space means no cutting corners. Here's why the most successful companies include OTT automation testing within their QA practices:
Ensure quality across a variety of platforms: If it has a screen, chances are it can stream on-demand media. Consumers expect content to be accessible on their preferred device, be it desktop, mobile, tablet, even console. A strong OTT test automation strategy maintains streaming quality across platforms with

every release.

Ensure quality video playback: When content isn't playable without delay, your audience rapidly loses interest. High playback performance correlates to sustained audience engagement, so it's up to your team to preserve this positive user experience through consistent

OTT testing.

Adaptability to bandwidth availability: Access to a strong Wi-Fi signal is ideal, but rarely possible. Even in today's digital world, consumers expect a continuous media streaming experience, even when high-quality internet bandwidth isn't available. Through OTT test automation, your team can confirm that streamable content can adjust for

bandwidth issues.

Ability to recover from downed networks: The worst streaming experience is no experience at all. Your team needs to have a strategy on how to quickly recover when the network is down so that your consumers can still enjoy a quality user experience. With OTT automation testing, your QA testers can ensure the strength of your recovery plan as well as test for possible defects that could result in network issues if

left ignored.
Types of Tests to Perform
The goal of OTT testing is to provide a seamless user experience devoid of glitches, stalls or delays. To offer the best media streaming experience for your consumers, consider adding these types of tests to your QA strategy.
User Experience Testing: From UI design to application navigation, it's up to your OTT software to verify that your application can provide a similar user experience across devices. Your QA team should test for layout consistency, intuitive navigation throughout the platform and functionality of the dashboard.
Performance testing: Your streaming platform must deliver flawless quality at all times, especially for performance on content. Adding performance testing to your OTT automation testing strategy ensures that your product upholds reliability, stability and server responsiveness, regardless of bandwidth access or stream requests.
Load Testing: Millions of users can stream content from around the globe, all from one streaming platform and all at the same time. OTT test automation can simulate high-demand scenarios to verify that your software application still performs optimally, even under extreme loads.
Localization testing: Users want their online experience to adapt to their specific region or location, including streaming services. Your QA team should test for linguistic accuracy, cultural appropriateness, customized symbols and correct currency formatting across locales so that your consumers can enjoy a personalized experience on your platform.
OTT Automation Testing Benefits
Because consumer expectations are high, companies that provide a media streaming service must have a robust QA testing strategy designed to ensure user experience quality. This can be a demanding request for testers, especially when testing manually without sufficient testing tools.
Test automation is the most cost-effective approach to tackling all QA testing for your OTT platform. With the right OTT testing strategy, your team can enjoy these automation testing benefits across development cycles.
Maximize your test coverage: Test automation allows QA engineers to distribute tests across a range of operating systems and platform combinations at a faster, more accurate rate. Your team can ensure that your databases, web services and user interface are all in line with business requirements and consumer expectations, all at a quicker pace.
Expedite cross-browser & device testing: Manually testing for every browser and device type can be a drain on time and internal resources. With the right OTT testing tool,automation workflows can be created for each type of browser and device as well as executed in parallel with detailed defect reporting.
Improve scalability: Automation testing lets you rapidly scale end-to-end testing without requiring more human testers on your project. A test automation tool allows your team to increase executed test cases across development cycles without taking your skilled testers away from more strategic QA initiatives
Accelerate time to market: Because humans aren't perfect, manual testing can unintentionally lead to product delays and diminished quality. Test automation can maximize your return on investment by removing barriers within the development cycle so that you launch a bug-free streaming platform to market on time.
Your experience in OTT testing should be as seamless as the experience your consumers expect from your platform. This can happen when you partner with a QA services provider like QASource. Our team of testing experts specialize in media streaming software testing with years of experience in automation testing. Our QA engineers can help your team develop best practices in OTT test automation so that your software always delivers a high-quality streaming experience. Get in touch with a QASource expert today.