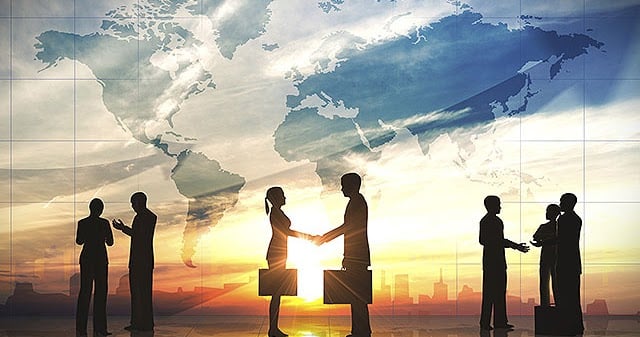 The world today is highly connected through the internet and social media, we are able to stay connected, even if we are thousands of miles away from each other! Our interconnected way of life is not just for social media, it has reached into other aspects of life. This has opened the door for offshore teams-for companies to have teams located in different countries. As amazing as this is, software companies faced some difficulty. In order to meet these obstacles head-on, the Agile methodology was created.
Many top software companies have adopted the Agile methodology because adopting the Agile methodology into an organization yield many rewards. Some of these include higher satisfaction because of more frequent releases, more development time for iterations, the QA team receives access to the software earlier than usual, critical bugs are caught early in the project and stakeholders receive higher visibility.
Agile stresses principles which can be difficult to achieve with geographically distributed teams, but by following best practices, it is possible for companies to be successful. There are 7 best practices that software companies should follow if they wish to have their offshore Agile QA be successful. These include frequent status meetings, planning meetings with the offshore team, multiple communication methods and online repositories.

Hold Status Meetings on a Regular Basis
These meetings are an important aspect of the Agile methodology and this is true for offshore teams as well. The difference in time zones will result in awkward times for meetings (either late at night or early in the morning), however, the inconveniences of the meeting times will fade away as the benefits of these meetings are realized. These meetings will help improve coordination, mitigate risks, and make it easier to monitor the overall progress.

Involve Offshore Teams in Iteration Planning Meetings
Holding planning meetings at the beginning of each iteration improves coordination and understanding of the iteration-this is why it is crucial to include the offshore teams in these meetings. To make these meetings more efficient, share details with the offshore team beforehand, and they can provide a breakdown of the tasks prior to the meeting. This will make the focus the meeting issues that could arise from the task breakdown, instead of breaking down the tasks over the call.

Get Multiple Communication Methods Working Early
Efficient communication can be difficult to achieve over time zone differences, however, there is a practice companies can put into place to make sure that there are minimal issues. For teams that are distributed geographically, ensure that you have more than one method of communication in place early on. This could be something as simple as having emails, phones or instant messaging put in place.

Create an Online Repository for Sharing Information
Sharing information is highly important, no matter where your teams are located. A team that is distributed geographically does not have the opportunity to schedule a quick in-person meeting or walk down the hall to ask a question from a colleague on the onsite team. A way to keep teams that are located across continents. A way to share information across teams is to create an online repository. This is a secure and simple method to share common information such as notes, guidelines, instructions and story cards to the offshore team. It also adds a benefit for the onsite team as they can access this information at any time they need a quick refresher or a have a question that could be easily answered.

These best practices will help a software company be successful with offshore Agile QA. Learn about the Agile methodology and even more best practices in the free guide, 7 Best Practices for Successful offshore Agile QA.
Discover the best practices software companies should implement when starting offshore Agile QA.
Download your free guide below!