In this expert series, we have consolidated the details of what is new in the latest OS versions and have also included first-hand QA perspectives for these updates, to help QA engineers enhance their testing strategies.
The Android and iOS OS updates are out. Let's discuss what's new and what you need to consider from QA perspective.
New Features Highlights
Both Android and iOS have an exciting list of new features.
Android 11 Features

iOS 14 Features

Screen Recorder
Users can record their screens with

one click

Translate
A new app has been added to translate

text and audio

Quick Controls
Media controls are now available from

Quick settings

Widgets
The redesigned functionality can be added to the

home screen

Chat Bubbles for Messaging
A floating bubble-like icon consolidates messages from the different

messenger applications

Siri
Redesigned in a compact view instead of whole

screen view

Smart device controls
Control for connected devices can be accessed using long press of

power button

Compact Calls
Notifications and alerts are now displayed in

compact view

Picture-in-Picture Video Resizing
Android has added the option to resize the picture-in-picture window
Home Screen
New App library screen allows you to categorize

applications

Voice Control
Enhanced voice control features are available for managing the device

and applications

Maps
The map feature now includes cycling lanes, bike paths and

elevation changes

Screenshot and Sharing
Users can easily take screenshots from recent apps. A share and edit button is available for

greater usability

APP Clip
Subsets of an app can be launched for a specific feature without installing the

complete app

Notifications
Notifications are categorized into three sections: Conversations, Alerting, and Silent. You can prioritize important notifications even in

'Do Not Disturb'

Messages
Users can pin up to nine conversations, inline replies, and tag users within the chat
Scheduled Dark Mode
Users can now schedule Android devises to switch between light and dark themes based on the user's sunrise and sunset schedule or

custom times

Back Tap
Launch a shortcut and take a screenshot by tapping the back of the device

twice or thrice

One Time Permissions
User can provide temporary one-time access for apps that need to utilize particular parts of the device. These include the device's location, camera

and microphone

Picture In Picture
Picture In Picture mode has been introduced for iPhone to watch videos in

compact mode.
Updates in Testing Strategies
With the enhancements in the operating systems, QA engineers need to adjust their strategies to ensure comprehensive testing takes place. So, we collaborated with our engineering team to bring you a first-hand QA perspective on the latest OS versions:
1
Perform compatibility testing for the apps available on previous versions.
2
Verify the new installation and upgrades of existing applications.
3
Verify the integration of the applications with default Mobile/OS features.
4
Walk through all the workflows and features of the application to look for new issues.
5
Focus on the overall security (privacy changes), performance, and accessibility.
6
Verify the web apps and run automation scripts on the latest version of Safari browser.
Highlights For QA Engineers
Usability and multitasking has been the focus for both of the operating systems. Let's discuss the major updates introduced in these versions, from QA standpoint.
For Android Users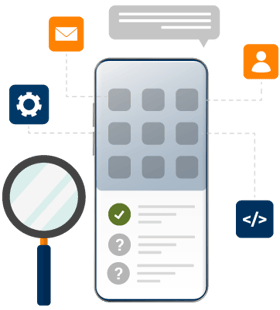 Verify all your permission-related scenarios against the

'one-time permission' feature

Verify that the notifications are listed correctly according to the User Settings. Also, the alerts should be tested with the scheduled Dark Mode to verify that only selected

notifications are shown

Using the updated Media Controls from quick settings, verify the integration of the phone's settings with the

audio apps

Verify the compatibility of the Chat bubble with

other applications

Verify the integration and listing of

connected devices
For iOS Users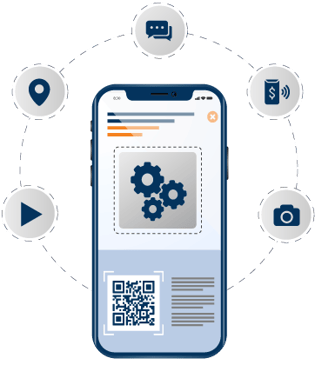 Widgets will provide the user with real-time data-verify that essential information is available on the home screen for

easy access

Verify that a particular scenario works independently and is integrated well with OS permissions like the camera, location, payment wallets, launch from NFC, QR code, and browser or

message link

Siri, picture in picture videos, and new call alerts are available in a compact mode. Verify that the existing apps run when Siri is used or a new call arrives. Also verify that the user is able to simultaneously work on both PIP video and

his app

Verify the Back Tap feature for different functions like camera and

app controls
These iOS 14 and Android 11 updates will influence the mobile applications in many ways. QA engineers must understand these enhancements well in order to modify their existing test coverage strategies.
Have Suggestions?
We would love to hear your feedback, questions, comments and suggestions. This will help us to make us better and more useful next time.
Share your thoughts and ideas at knowledgecenter@qasource.com