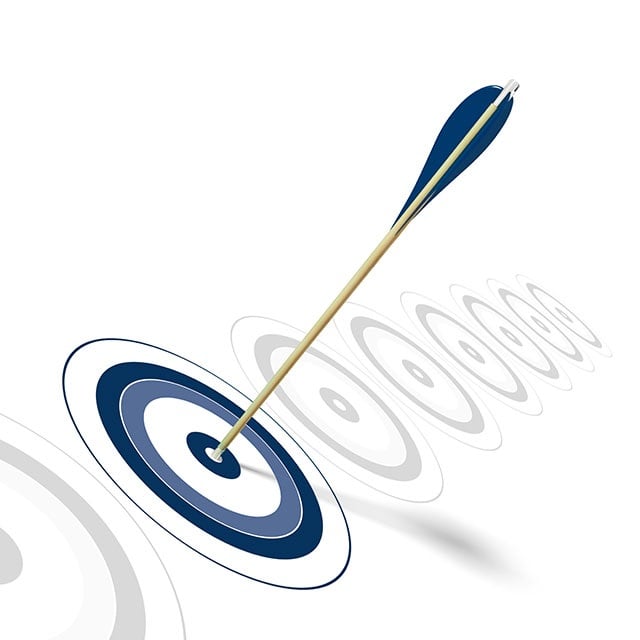 The maturation of nearshore app testing services has given software developers something they've long needed: choice.
For many years, there was only one outsourcing decision to make: do we keep our QA domestic and pay a premium for proximity; or do we take our testing to an offshore facility and endure a 12-hour time difference in return for resource savings?
Nearshore app testing offers the best of both worlds. It allows developers to keep their QA testing close at hand in a shared time zone, and it lets them better leverage their resources by sourcing expertise beyond the US.
The unique nature of each product, the varied development environments, intended platforms, and domain rigors they comprise mean we must consider whether nearshore app testing services are right for our specific application.
The Right Product Stage for Nearshore App Testing
Integral to any QA testing process is understanding your own product. This applies to outsourcing decisions as much as it does to selecting a test framework, the application of manual testing, or any other core test component.
Your product's suitability for nearshore app testing services will depend on the current stage of development. During the earliest stages, it is common to keep the limited QA process in-house due to the rapid and evolving relationship between code creation and testing.
You can make better use of external expertise once your product matures and robust documentation is in place. There is always an opportunity to engage QA expertise early on in development, especially where complex framework best practices need to be established. Generally, outsourced services are most effective once your product is established and growing.
Some applications necessitate testing as soon as the build is deployed to staging and production. In such scenarios, nearshore testing teams can be of great help. Nearshore teams help test the product to check the build stability rather than waiting for 12 hours for offshore to validate the build.
Assuming your product is at a level suitable for nearshore consideration, you will want to weigh the following questions:
How does it suit our development method?
How will we communicate with external testers?
What level of resources will it require?
Is there adequate domain and technology support?
It is important to base outsourcing decisions on a best practice scenario drawn from established methodologies rather than trying to force a poor fit in pursuit of a single advantage. Now that you have a choice, you have even more reason to select the all-around most appropriate testing option.
Do Nearshore App Testing Services Suit Our DevOps?
There has been a clear shift toward better integration of our product development teams. Today, enterprises are likely to combine the activities and expertise of their developers, QA testers, and IT teams into a single unit. This Agile approach to product development requires a higher than usual amount of communication.
Testers in a nearshore facility can help in checking the stability before passing on the build to an offshore team for thorough functional testing. This helps to avoid any time wastage and delivers better results the next morning. Nearshore testers offer the collaborative advantage of testing the application.
Nearshore app testing services are suited to this approach because of the proximity of external and internal teams, relative to offshore options. Regions such as Mexico share a common clock with the US Central Daylight time zone and are far easier to reach in person than their Asian counterparts. This facilitates a common working day and simple communication through live channels, such as video and audio conference. Overall, nearshore testing offers more reliable and timely communication and collaboration than offshore testing, especially early in your app's development.
However, as your app matures, and your QA process along with it, you may be able to leverage the advantages of offshore testing options. In fact, your team may prefer to stagger its development and QA processes at this stage. A more distant QA partner could use the dramatic time difference to conduct testing overnight and pass on the results to internal engineers each morning.
How Will We Communicate?
In addition to this practical workflow consideration, we must understand how these two teams will communicate on broader foundational matters. These management-level discussions may require in-person visits or direct office-to-office communication, which would favor a nearshore solution. Alternatively, some QA providers offer a hybrid staffing model that uses US-based leads as information hubs for both sides. Such an approach reduces the distinction between nearshore and offshore testing.
What Level of Resources Will It Require?
Outsourcing beyond the U.S. offers significant resource savings compared with accessing domestic QA hotspots, such as Silicon Valley. It is always less expensive to employ skilled engineers in areas like Central and South America or Asia. As a general rule, offshore facilities, such as those based in India, will offer more significant savings, which can reduce the overall QA spend by 50%.
There are, however, differences between the nearshore and offshore offerings since it is typically possible to work more closely with nearshore teams if the stage of app development demands it. Nearshore is an advantageous choice that allows you to balance out cost savings with more collaborative QA resource needs.
Is There Adequate Domain and Technology Support?
There is little difference today between the tools, technologies, and domain expertise offered by nearshore and offshore testing services. While regions such as India and Southeast Asia are more established than their nearshore peers, Mexico and other proximate countries have developed state-of-the-art facilities and reliable app testing solutions.
Either solution offers the opportunity to rapidly ramp up operations around release cycles and workload demands, and each brings with it domain experts who understand the technologies and tools needed to service any mainstream application.
There may be differences in approach and scale, but QA quality is now consistent around the world, giving enterprises confidence in diverse outsourced solutions.
Nearshore App Testing Services Offer Greater Control
The maturation of nearshore app testing services has given software producers a viable alternative to offshore and domestic QA outsourcing. That choice should result in better products as it allows teams greater control over how they operate.
By assessing how each app testing option fits within our development methodologies, preferred communication flows, resource allocations, and technology demands, we can find the solution that best suits and supports your products.
QASource is an established leader in both offshore and nearshore app testing services. We have state-of-the-art facilities in India and Mexico and a U.S. headquarters in the San Francisco Bay Area. If you are ready to discover which outsourcing solution best suits your business, get a Free Quote, or call +1.925.271.5555.