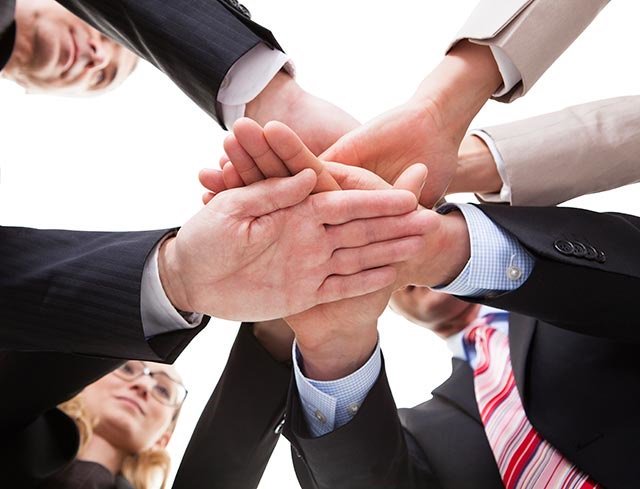 An Agile test strategy will help you sleep better at night. The collaborative approach to QA exposes your software to the best possible minds and lets you relax, knowing your product is the responsibility of experts.
By combining the complete resources of your internal talent with dedicated outsourced experts, an Agile environment ensures that there is always someone thinking about the customer experience, core functionality, industry compliance and the latest trends in your domain. The QA experts who are monitoring every aspect of your software are focused on a successful product delivery because that is what builds a positive reputation—just as it does for you.
It is a strength-in-numbers approach that maximizes your resources by letting every member of your expanded team do what they do best.
Why You Should Outsource
Agile testing has become the dominant form of QA because it is efficient. Through an evolving series of iterations, your product undergoes a repeated process of innovation and evaluation that produces robust, high-performing applications quicker. Rather than developers, business stakeholders, IT and testers working in isolation on what amounts to several unrelated projects, your entire team is involved from end-to-end in a streamlined process.
Outsourcing the QA element maximizes Agile efficiencies.
Your external partner becomes a part of your own team and balances the efforts of your developers by adding an equal level of testing expertise. Your code needs to be scrutinized by a domain expert who knows how to replicate the rigors of real-world environments. When this scrutiny occurs within an Agile test strategy, you get instant feedback. Your developers are empowered to act quickly to produce solutions that do not affect delivery dates or push up against your resource budget.
Accessing this scalable, flexible relationship does come with some challenges, however.
The Challenges of Outsourced QA
An Agile test strategy relies on a close working relationship between every product team. Making these connections, while maintaining the resources and time savings available with a remotely located external QA provider, means relying on the advances of digital communication.
Through messaging, chat and video conferencing, every team member can be connected in a face-to-face meeting within an instant. It takes planning, but scheduled and ad hoc meetings keep everyone informed about project progress and focused on the end user experience—even as they disappear into their unique tasks within the SDLC. Combined with a centralized hub of shared information and embellished with on-site visits, this process of maintaining a steady flow of communication is integral to your product success.
As long as everyone knows who to contact when things need escalation, urgent attention or improvement, you can take full advantage of outsourced Agile QA.
The Advantages of Outsourced QA
Outsourcing your QA halves your problems and halves your QA spend. Outsourcing to an offshore or nearshore QA expert gives you access to resource and infrastructure efficiencies that can reduce your total spend by half. Involving such a service from the beginning of your SDLC gives you access to domain and technology expertise that will help you better plan for the tasks ahead. They can help you evaluate which elements of your project can be automated without compromising standards and which automation tools will best fit your unique project. They can help you design a testing schedule to reduce bottlenecks in production.
By outsourcing beyond the US you can also unlock substantial time savings. You can leverage facilities in different time zones to create a 24-hour production cycle: offshore testers are scrutinizing code overnight while your engineers enjoy their downtime. Alternatively, you can access nearshore solutions, or a mix of both nearshore and offshore, to encourage better communication between your QA and development teams.
Outsourcing gives you the flexibility to maximize the potential of Agile testing.
Leverage an Agile Test Strategy for QA Success
Your outsourced QA partner is a part of your team. You remain in control throughout the partnership and can engage and release assistance as your production needs change. Rather than carrying the burden of year-round expertise that will lay idle or having to invest heavily in state-of-the-art QA infrastructure, you can merely add to your own team as required.
Collaborating in such a manner over the long-term gives you a rapid-response team of experts you can turn to whenever you need to share the responsibilities and heavy lifting of your test phase. You can achieve peace of mind knowing that the innovative talents of your developers and the vision of your business team are constantly being balanced by the practical resource-saving efforts of your remote QA partner.
Outsourcing your QA puts your product in the care of the best possible minds.
An Agile Test Strategy Makes Better Products
Agile testing places your application in front of the maximum number of experts. From your internal teams to your external QA partner, everyone has input, everyone shares responsibility and everyone makes sure their area of expertise is represented in the final product.
There is no better way to build confidence in your SDLC than by giving each element over to the responsibility of an expert. And if you do so correctly, you will unlock time and resource savings along the way.
If looming release cycles or disappearing resources are keeping you up at night, simply ask for help—from as many experts as you can consult.
QASource engineers have a proven track record of delivering successful customer exits for some of the biggest names in global software development. They are available today to show you how you can get the most out of your internal resources and talents while accessing the rewards of offshore and nearshore QA. Contact us for a free quote, or call +1.925.271.5555 to get started.