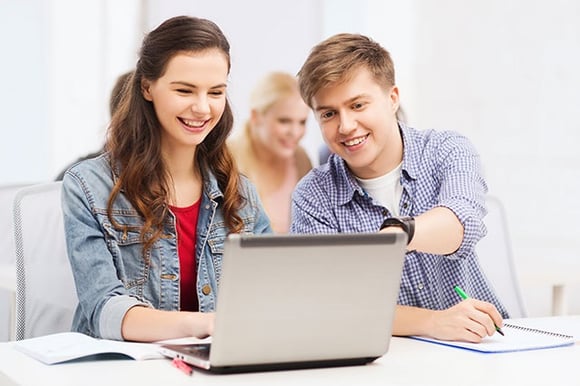 Your product generates emotions. Each time your end user engages with your product, they have an emotional response based on how well it solves their problem and how difficult it is to achieve that solution.
Usability testing is the process of making life easier for your users. When done correctly, it replicates the user experience accurately enough to expose any potential frustrations and to map the most intuitive way to get from the problem to the solution.
There are several types of usability testing available to the QA engineer to assess and improve the user experience your product provides. Each offers its own strengths and weaknesses, and the key to maximizing the QA process is to understand when and how to correctly apply the right approach to your unique SDLC.
Usability testing is the most powerful way you can make sure your application inspires the kind of emotional reaction in your users that leads to satisfaction and loyalty.
5 Types of Usability Testing
Usability testing begins with an understanding of your product's particular users and how they will interact with the application. The test environment is uniquely designed to enable the most accurate testing that mirrors market conditions. You will select from the types of usability testing based on the following factors:
Target audience
Available resources
Functionality to be tested
One of the first decisions you will have to make is between automation and manual testing. There are a range of UI automation tools currently available that can make usability testing less expensive, faster and more efficient on a large scale, but this is one area of QA where manual testing still holds value. As a general rule, humans do a better job of recreating the end-user experience than a computer simulation can, but the time and resource cost of implementing subjective assessments—such as testing in real time—can make the process inefficient.
That is why you must consider a range of usability testing options before deciding on the approach that best suits your project.
To help you begin that process, we have outlined 5 popular types of usability testing:
Moderated
Unmoderated
Problem Discovery
Benchmark
Learnability
Each type of testing requires expert QA guidance in order to present a working understanding of the end-user experience. If you do not have a professional-grade dedicated QA component on your internal team, you need to expand your capabilities with an outsourced expert. The emotional response your users get from your product is too important to be left as an afterthought in your SDLC.
The importance of the QA role in creating that user experience is highlighted in the first type of usability testing.
Moderated Usability Testing
As the name suggests, moderated usability testing is guided by a QA expert. It generally produces the most qualitative results as there is an ongoing interaction between the test administrator—be they on site or remote—and the human testers carrying out the product examination. It can have higher resource demands, both in time and financial terms, but it is the most effective way to make sure key business goals and application functionality are tested as there is always a product expert on hand.
It also provides the moderator the opportunity to observe a tester's body language and reactions as they engage with the product, a potentially valuable insight into the user experience.
Moderated testing is best applied to cases of limited functionality as the conversational nature of the process can be time consuming.
Unmoderated Usability Testing
Unmoderated testing follows the same process as the moderated type above, except that the tester follows instructions without the personal presence of a guide. Instead, the tester carries out the process in "lab conditions," following a scripted sequence of actions and intended outcomes.
As manual testing processes, both moderated and unmoderated testing can move beyond verification of the presence and functionality of features to provide insight into the design, layout, and intuitive navigation of the product.
Problem Discovery
Problem discovery is one of the most common forms of usability testing. It is the process of having several testers undertake the same product test cases with the goal of uncovering frequently occurring problems. Usually carried out under moderation, it recreates the initial user experience with the aim of making the UI easier to navigate.
The process is usually initiated early in the SDLC in order for the feedback to be passed onto and actioned by developers. As such, it has become a common component of the Agile approach to QA, where small pieces of functionality are tested in sprints to provide ongoing evaluation and product evolution.
Benchmark
Modern software development has evolved to acknowledge the fact that applications must change during evaluation. Benchmark usability testing establishes standards of functionality and UI design that can be used to measure the product as it undergoes this change.
An initial usability test establishes these benchmarks against which all future design can be compared. Each product iteration provides solutions to previously discovered problems and bugs, but each must then be reassessed against the prevailing standard. The comprehensive nature of benchmark usability testing requires a large library of product information, and so it is usually left to unmoderated or automated testing approaches. Collecting this benchmark information provides a history of how users access and interact with your product.
Learnability
While it is true that first impressions are vital, the reality is that users will have multiple engagements with your product over time. Learnability usability testing measures application performance and accessibility over repeated user interactions and under the guidance of product training. A QA expert will be able to design the test suite so that familiarity and moderation does not mask poor UI design but, rather, accurately charts the learning curve it takes for a user to become proficient at achieving value from your service.
This type of testing highlights the need for QA expertise when applying usability testing. False or misleading test results can provide undeserved product confidence that can ultimately lead to poor user ratings once the application meets market realities.
Get Expert Eyes on Your Product
It is natural for your development, IT and business teams to develop unconscious biases toward your application as they work on it over time. Being a product expert can lead to testers seeing what was intended rather than what is present as they undertake usability testing.
Engaging an outsourced QA expert removes that rose-colored view of your product. Instead, your application can be put through a comprehensive, objective evaluation that measures its usability against industry standards of performance, relevance and user aptitude.
In addition, your QA partner can guide decision-making about the types of usability testing that will best replicate market conditions and provide valuable insight into the experience of your product.
Every time an end user accesses your product, they have an emotional reaction. By outsourcing your QA to a domain expert, you maximize the chances of creating an enjoyable, productive user experience that leads to repeated use and brand confidence.
QASource engineers are usability testing experts. They can design a test suite that will increase user satisfaction by eliminating design faults that get in the way of product performance. Acting as either hands-on moderators or as remote test designers, our experts can help you get value from usability testing. Contact us today for a free quote, or call +1.925.271.5555 to get started.