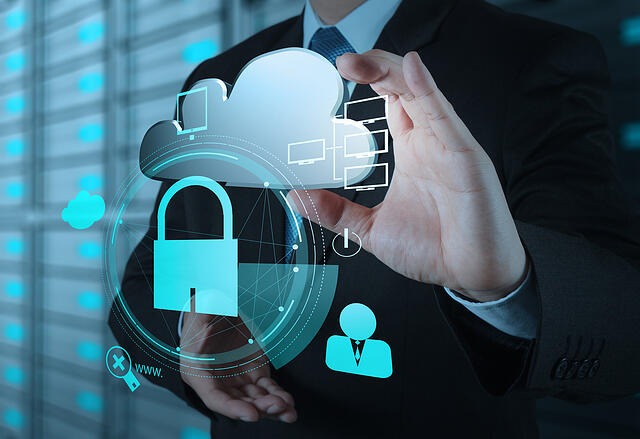 The recent pandemic has led to a major lockdown across the globe. The IT industry is no exception - engineers are now working from home more than ever.
Remote working has enabled convenience, however, when you're working outside the secured office environment, there's an increased risk of internet fraud, data loss, system compromise, and more. As it becomes difficult for some enterprises to monitor and maintain network security, QASource continues to ensure that nothing is compromised.
Here are some best practices to help you maintain a secure testing environment while your staff is working from home remotely.
Do Not Connect to

Public Networks

Ever thought of working from a cafe or restaurant using free public WiFi? Avoid such instances - there is a high possibility that someone is eavesdropping in such environments. There is a high possibility of malware attack over public WiFi where your crucial project data might be at risk and may financially affect your business.

Be Aware

To be secure, you should understand how someone can interfere with your private network and steal your data. Some of the best ways are to increase security awareness within your team and organization include:

Not clicking on any links in emails from

unknown people

Verify that the emails you receive are not suspicious or marked as spam

Suspicious emails should be verified from the sender before going through the details. If a person denies sending such emails, raise a concern with your

IT team

Do not fall for the fake advertisement banners that offer unbelievable discounts. Avoid clicking on any ads that are displayed on

the internet

Keep your official data limited to your

work computer

Lock your system when you

step away

Avoid accessing personal emails/social media accounts on

work computers

Always comply with the security guidelines and instructions issued by

your organization

Use Only Genuine Software

Do not download any third-party software on your own, as there is a high risk of piracy. A pirated software will be a huge security risk for your project. On the other hand, a genuine software will always provide a better user experience and comes with full-time customer support. You may need an app or tool at some point, but make sure to ask your IT team before downloading or using any new software. Pirated software are often infected with spams and viruses. This is a huge security risk not only to your machine but also to the entire organization as it may penetrate onto your organization's network.

Enable Updates

While you are working to meet your client's expectations, hackers are working on finding more and more vulnerabilities. Antivirus companies are working on providing security patches to keep us all secured. Due to the increased vulnerability, it's important to ensure that your systems and antivirus solution programs are up-to-date.

VPN Access

Adding a VPN to your network apparatus is like sitting in an armored vehicle that protects you on the internet. The VPN adds an extra layer of security through the following features:

Hiding the IP address
Encrypting data transfer
Masking the user's location
Full access to the company's network to keep the OS and antivirus up

to date

Strict Password Policies

Use an actual password instead of the password: password. Ensure that passwords are non-dictionary and of the alphanumeric nature. The passwords must be difficult to guess or interpret. Followings are a few recommended guidelines:

Must be at least eight

characters long

Should not contain personal information like your name, user name, vehicle number, or

company name

Should contain characters from the four primary categories, including uppercase letters, lowercase letters, numbers, and

special characters

Change your passwords periodically
Using a password generator tool is

highly recommended

Create Backups

Be prepared for a "if things go down" scenario. Take frequent backups of emails and everything important so that your project is never at risk. There are multiple ways a system might fail such as hardware failure, file corruption due to some virus or malware, OS crash, and human error. Hence, having a backup plan is always a good practice as any data loss is bad for your organization's reputation. Your organization's network space or cloud are efficient options and you can choose the one recommended by your IT team.

No to USB Devices

Do not use any unofficial USB hardware device. There have been situations where a single USB has resulted in a major outbreak of computer malware. Hence, always be cautious while connecting any USB device to your official machine. In case there is any need to transfer data, try to utilize the secured cloud spaces or other methods recommended by your organization.

Communication

Be careful while communicating with your team members. As your team is working remotely, ensure that the communication is private and the mode of communication is secure. Use messengers with end-to-end encryption like Slack, Skype, Teams, or the ones recommended by your IT team.

Use only the official mode

of communication

Do not send any file over IM
Use email OR official FTP server for

file sharing

Do not share any passwords over

the messenger

Password protect important documents

Antivirus Security

Always ensure that a genuine antivirus software is installed on your machine and periodic scans are scheduled. Ensure that it is up to date with the latest security in order to stay protected from all the malicious viruses.

Advantages of having an antivirus on your official systems:

Protects the machine from viruses, malware,

spams, etc.

Scans all the files enter into your system via email and

external devices

Can be used by organizations to limit the access of unauthorized web applications to

enhance protection

Most of the antivirus programs perform boot-time scans that remove the threats before engineers start

their work

Physical Security

Hardware damage costs much more than the hardware alone as your hardware houses sensitive data. Hence, always keep your device secured as working from home comes with unexpected challenges like guests, kids, etc. So it is recommended to set up your workstation in a separate area or room to keep your hardware safe.

Jump Stations

Is your project secure enough that your employees may take the official data to their homes? Jump stations ensure that these projects keep running without any security risk. Members can connect their remote systems with their office machines where all their code is placed. This way, all your organization's security checks also remain in place and there is minimal risk of any kind of fraud or theft.
We at QASource provide one of the most secure and healthy infrastructures to ensure your data is never compromised. Our engineering staff is well equipped and prepared to work in this pandemic with minimal security risks.
Need some guidance on creating a secure testing environment? You can choose to partner with a QA services provider like QASource. Our 800 experienced engineers are skilled in all approaches of QA and testing and are well-versed in executed automated testing across functional and non-functional test cases.
Get in touch with a QASource expert today.