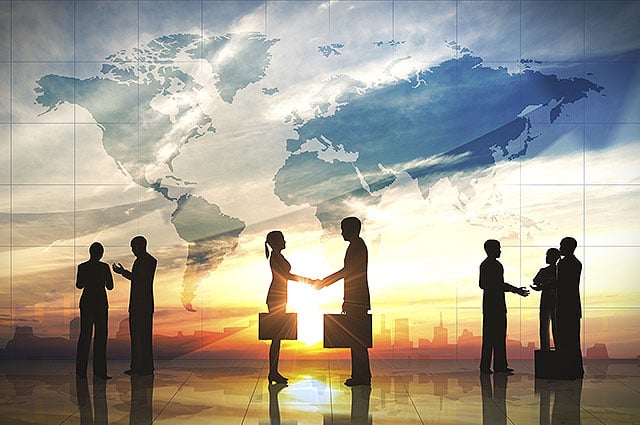 QA onboarding can be an overwhelming process for any company, especially when there are so many factors to consider. Partner availability, testing infrastructure, training, domain experience, testing experience, communication skills—all of this can impact your success when working with an offshore QA team.
By allocating your resources appropriately, you can proceed with onboarding your outsourced offshore QA team with ease and boost your QA productivity in the long run. Doing this successfully requires a solid understanding on how to onboard a QA team effectively.
So, where should a business begin when onboarding their outsourced QA team? We recommend following this advice from our QA experts, from asking the right questions to establishing parameters for project success.
Reasons for QA Outsourcing
Scenarios that require QA onboarding are more common than you think. In fact, your team may be suffering through an instance right now without knowing the value external testing assistance can provide. The following examples explain how outsourcing your testing needs overcomes obstacles within the testing process.
Your team has a one-time project but lacks QA domain knowledge
Even your best testers may not have the skills required for a particular project. And there's often not enough time to hire testers with close-enough matching skills, train them through knowledge gaps and get them up to speed on the project—especially when there are tight deadlines.
Offshore QA teams can bridge this knowledge gap. Experienced QA engineers with the right skillset can start testing on day one of your project when you partner with a QA services provider.
Your team is in need of quick, on-demand crowd testing
More times than desired, the window for QA testing is shortened, be it for delays in establishing business requirements or from development. This means your team has less time to run hundreds of test cases before deployment.
With an outsourced offshore QA team, you can have more testers on your project without needing to invest time in interviewing and hiring more professionals. Your outsourced QA engineers can run tests along with your internal team so that comprehensive testing is completed on time.
You have an ongoing project but want to save QA costs
Maintaining a small internal team of business experts and project managers is easy enough. Sustaining a team with specialized QA testing skills, however, can be costly to the business, especially for ongoing projects over long periods of time.
To save QA costs, consider QA outsourcing your testing needs. Investing in your team of business experts allows you to keep control over the project just as contracting your QA testing increases your cost-efficiency within the development cycle.
Questions to Ask Before Onboarding

A conversation can go a long way in selecting the right QA services provider. Before beginning your QA onboarding process, ask these questions to ensure that your outsourcing QA partner can meet your business needs.
How do you find, recruit, and hire your QA team members?
QA testing requires a variety of skill sets, so you want to confirm that your offshore QA partner has the necessary skills for your project. Because QA engineers are continuously in high demand, you want to make sure that your QA services provider doesn't cut corners to meet your short-term needs. A strong partner has established a thorough hiring process that considers quality candidates over volume when growing their team.
Does your team have experience working with U.S.-based companies?
Working with a company based in the United States is a skill set in itself. It requires your outsourced offshore QA partner to offer availability during your business hours, familiarity with American software products and the ability to communicate effectively across all channels. A strong QA services provider can provide U.S. company references to confirm that they can keep up with your business needs.
Does your QA team have experience completing similar projects?
It can be reassuring to know that your QA outsourcing partner has gone through this process before. Ask them to walk you through their process in supporting projects similar to yours so that you know how they approach the testing process and possible challenges along the way. A strong partner can also provide references for further assurance that they can provide the support your team requires.
How quickly can your team scale?
You can't always predict your testing needs across development cycles—some testing cycles require more resources while others need fewer testers on call. Before QA onboarding, establish that your outsourced QA provider can keep up with your needs, big or small. Ask how they handle working in continually evolving conditions as changes occur to requirements, test plans and regression errors
How do you estimate project timelines?
Meeting deadlines are crucial for any project, especially those that can't budge. It's easy for any provider to promise what you want to hear during the sale, so press them to prove their worth in keeping their word. Ask them to show you how they strategize realistic project timelines that can respond to unexpected challenges throughout the testing process.
QA Onboarding Tips
Before onboarding, make sure you are clear with expectations from your QA services partner. Consider what type of testing infrastructure your partner can provide, as this can determine the timeline of your projects. Evaluate and understand the domain experience of your potential QA partner so that you can allocate your resources effectively.
During the onboarding process, ensure that your QA partner is available for 24/7 testing, since round-the-clock availability is crucial for continuous monitoring of your tests. Keep an open line of communication so that you maintain flexibility throughout your testing process. Make a list of your requirements and expectations so that you have a clear picture of the challenges your company may face through the testing process.
Benefits of Outsourcing QA
There are many reasons why so many successful companies choose an external vendor for their QA outsourcing needs. As you undergo the QA onboarding process, you can expect these advantages of outsourcing QA when resource constrained.
Cost Savings: The price of in-house labor can be high, especially for talented QA engineers with a specialized skill set. You can maintain the same level of talent throughout your testing cycles with a QA partner who can provide essential expertise whenever needed.
Tool Agnostic Teams: An outsourced offshore QA provider features a team of testers who are well-versed across all testing platforms, tools and environments. This means all your testers do not require training from your team in order to start testing.
Secure Facilities: Your partner is in the business of QA testing. Not only do they enforce the highest level of security within their testing infrastructure but they also invest in the latest testing technology and security protocols.
Domain Expertise: Your outsourced QA provider has more access in finding the testing talent that your project needs. They can place the right QA engineers on your project when experience within your domain is crucial for product market success.
Reduce Time to Market: By combining your internal team with your outsourced talent, you can cut your testing time down by half. Your offshore QA partner can offer testing across time zones in order to speed up effort and efficiency without adding to your cost.
Haven't selected a provider for your QA onboarding process? Choose QASource as your trusted QA services partner. Our team of testing experts offer diverse domain knowledge, expert engineers and the resources required for smooth onboarding. We have assisted countless industry-leading clients with QA analysis and all varieties of software testing. Get in touch with a QASource expert today.