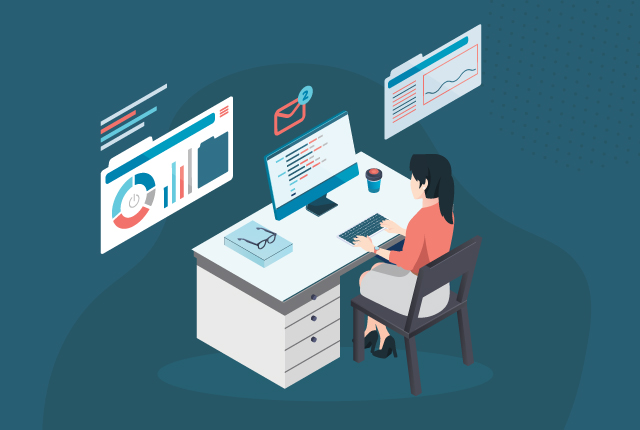 Ask any software QA testing team and they'll tell you that they are resource-constrained. No matter a team's size or product offerings, there never seems to be enough internal talent or resources to cover all types of testing without asking your internal team to work around the clock.
Pushing your internal team to work longer hours for weeks - if not months - can lead to making unintentional testing mistakes, burnout, or losing quality employees. You don't want that. By adding outsourced offshore QA testers to your project, you can maintain product quality and time to market as well as retain your internal QA team at a fraction of the cost of recruiting and hiring additional FTEs.
You should consider outsourcing your software QA testing if your team:
Requires more QA testers to support project goals and

maintain time-to-market

Cannot afford, or are struggling to hire, internal QA testers with the specialized knowledge, experience, or

skills needed

Does not have the budget or capacity for software and/or hardware

testing requirements

Needs more cost-effective testing resources for

long-term projects

Is budget-constrained and you need to be able to do more

with less
But Why Outsource QA?
Because it's no easy task to find testers who possess the right combination of skills and experience required for your projects. Ideally, you could hire QA testers who have strong knowledge of your industry, coding language and your preferred testing methodologies. But oftentimes, either due to market demand or budgets, recruiting QA testers with all of these qualifications isn't realistic or even possible. This can lead to recruiting internal QA testers who will require a significant amount of training in order to get up to speed on your practices, or worse, asking your development team to test their own code.
But who has time for that? Deadlines are quickly approaching, so you need your team to focus on the job you hired them for.
This is why outsourcing QA is good for your projects, your team and your organization. QA outsourcing means always having access to a large talent base of QA testing engineers with a variety of experience and expertise so that the right professionals execute test cases for your product. No sacrifices are made in capabilities and no time is lost in launching your product to market.
High-quality QA outsourcing businesses are committed to maintaining and improving the skills of their engineers and the very best have a dedicated Test Centers of Excellence (TCOE), staffed with subject matter experts, experienced testers, test managers and test architects. These QA outsourcing companies also provide their testing experts access to the latest tools and technologies, and continually invest in ongoing education to ensure that their staff has the latest knowledge and skills to generate the best possible test results.
Benefits of Outsourcing When Resource Constrained
Maintains Development Cycles and Time to Market

When you include an outsourced QA team into your testing process, your development cycle no longer operates under one time zone. Teaming up with an offshore team can lead to having as much as two full workdays of testing occurring in one day. In other words, your team can double the productivity and cut the amount of time it takes to execute test cases in half.

Extra time is always a gift during a development cycle. QA outsourcing allows your team to deliver testing results to your development team sooner so that developers have time to fix defects or improve code. It can also prevent backups in the development cycle and delays in product launch.

Allows Your Internal Team to Focus on Core

Business Initiatives

Your internal team can only do so much in a day. When you leverage the skills of an outsourced QA testing team, you allow your internal QA testers to focus on projects and test cases that impact your core business.

Outsourcing QA allows engineering teams to reassign time-consuming tasks to the external team so that all essential testing is performed without cutting corners. By outsourcing QA, your team also gets a third-party view of your systems and product that can often lead to making better decisions and developing more streamlined processes.

Increases ROI Reduce Cost

Keeping QA testing fully in-house is more costly than you'd think. Aside from QA tester salaries and employment benefits, your organization must invest in high-end software and hardware to support all types of testing. Furthermore, there's the cost in recruiting and training new testers for your internal team.

QA outsourcing is a more affordable option that provides the greatest value. An offshore QA team encompasses testing professionals with equal or higher levels of qualifications and skills - and eliminates the need to purchase additional, expensive hardware and software as it is typically included as a part of the QA testing service. The QA outsourcing service manages all recruitment and training needed for its outsourced QA testing engineers.

Outsourcing increases ROI with the option of reallocating this cost savings towards other projects or resources.

Ensures Secure Testing Environments

Chances are, your internal team works remotely on a frequent, if not regular, basis. While working from home provides convenience, it removes your QA testers from a secured office environment. Remote working, when handled incorrectly, can lead to severe consequences, including compromised systems, fraud, and data loss.

Quality outsourced QA companies are highly skilled in monitoring and maintaining network security. Because outsourced QA testing is always performed remotely due to distance, QA outsourcing agencies have established strong security protocols to prevent testing environments from being compromised or attacked.

Enhances Ability to Scale Quickly

Think of outsourced QA testing as a fast and efficient way to expand your internal resources and skills. Software QA outsourcing is designed to support your team's needs, be it to scale up production for a product launch or to scale back during slower seasons or development planning.

You remain in control throughout the QA outsourcing test process. An experienced QA testing service will have highly developed test strategies, communications processes and protocols that make your offshore team a seamless extension of your internal development teams. No matter where you are in the project process or development cycle, outsourced QA testing teams always arrive ready to work when you need them.