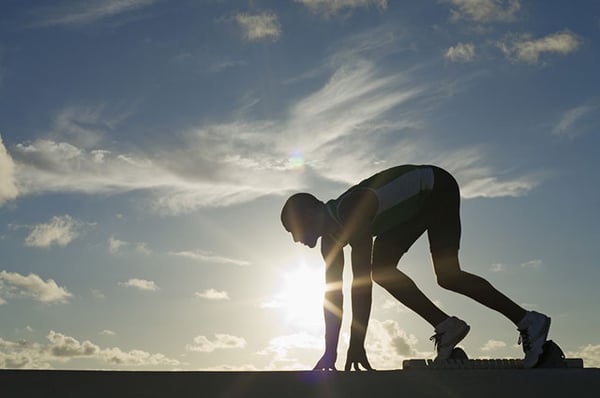 Startups are defined by speed and scrappiness. Think breakneck time to market, lean teams that push the limit of what can be done in a day, and releases that prioritize big, innovative leaps over more gradual, iterative perfection. The people who work at these companies value this pace-the lifestyle is part of the draw, and it's why so many budding startups staff up so quickly with accomplished, credentialed rockstars.
As you might expect, many of these teams start small. And many remain small for a long time after their product has hit the market and become successful. To keep costs low, many startups do not bring on any QA engineers. They rely on developers to test the product themselves. And for the most part, this works out okay, after all, they know the code best, right?
However, as a product grows more successful and its user count skyrockets, the stability and quality of the product becomes integral to the success of the company. This is when it pays to invest in startup QA, and shop around for the right partner.
That said, the QA needs of every startup vary greatly, and there's no hard and fast rule about how to structure your testing teams in relation to your dev team.
Here are the three most important pieces of advice for setting up QA at your startup:
First, identify the best QA approach for you
Sounds like a big deal, but it's really not. Most startups have switched entirely to the Agile method-in fact, it's really the only way to keep up with the ever-changing needs of the customer. Because this part of the equation is already solved, you just need to focus on identifying the areas of your product that require the most test coverage.
The tests that your future QA partner should be built upon these four parameters:
Component or unit tests - To support your development team and their processes.
Business scenarios - To test the end-to-end business processes.
User tests - To test the product from a user's perspective. These are mostly manual tests, requiring an experienced, full-time QA engineer.
Technical tests - To evaluate the performance, load, and security of the product.
Second, gauge the complexity of your QA process
Not all QA is created equal-nor does it all cost the same amount. To cut costs, most startups usually perform manual testing on areas that have been recently fixed, then proceed to areas of integration that are connected to, or impacted by, that fix.
Automation allows for quick regression testing of parts of the application that remain unaffected by hotfixes or new code. But this requires you to add a dedicated automation engineer to your team, which may or may not be in line with your budget. It all depends on the amount of code you'll need to test before each release.
Third, hire QA at an opportune time
What's an "opportune time"? Depends on your appetite for risk! Some say it's when you get your first paying customer. Others say it's when you get your first major complaint. Still others say it's when you start to see big churn. There's no hard and fast answer here.
Remember that you have plenty of options here. If you don't want to hire a full-time, onsite QA engineer, you can contract the services of a qualified QA partner, or look into on-demand testing services. There are many ways to get the quality you need at the right price, and with a good amount of flexibility to boot.