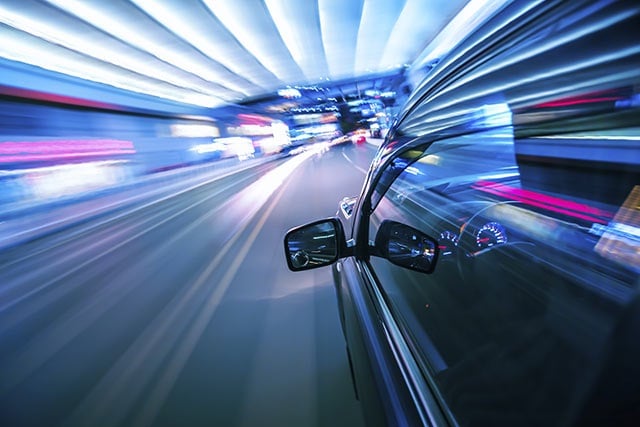 To butcher a racing analogy: there is as much time to be saved in avoiding the brakes as there is in flattening the accelerator. Android automation testing itself will save developer-hours on the release cycle, but to really get to market faster, we need to implement the kind of Agile testing environment that prevents delays and slowdowns.
Just like in auto racing, our Android automation testing is about achieving balance between speed and overall performance—or in our industry, between speed and quality. To get there, we need to integrate our QA test phase within the overall development process.
If we are the driver on the track in this race to produce a peak user experience, then our outsourced QA partner is the crew back in pit lane, reading the live engine data and ensuring it does not fail.
This partnership is key to gaining efficiencies in Android automation testing. It endures through frequent iterations within an Agile cycle to decrease the time to delivery and increase the quality of the final product.
Meeting High Mobile Demands
Mobile devices account for half of web page views around the world. More than 75% of Americans own a smartphone, and around 20% of us use a mobile in our homes while not having a broadband connection.
Those numbers have resulted in a shift among product developers to adopt a mobile-first strategy, and as Android dominates the mobile OS market, we have all been forced to become fluent in Google's digital language. It is a language that has to be consistent and compatible across dozens of mobile devices and through hundreds upon hundreds of product integrations.
If you are not a QA expert, then the volume and complexity of testing can be overwhelming. This, in turn, can lead to unexpected and costly development slowdowns.
You can avoid those unnecessary testing "pit stops" by engaging outsourced QA experts to plot your course through the test phase and maximize the potential speed of Android automation testing.
We have gathered 5 tips for leveraging the expertise of an external QA source so you can keep your minds focused on creating an optimal mobile user experience.
Outsource test management
Automate wherever possible
Employ the right testing tools
Remember, producing faster is often about achieving time and cost savings outside the test case crunching of an automated tool. Planning, consultation and the integration of cross-functional talents is more valuable than any AI tester.
1 – Outsource Test Management
Your QA experts are your partners in product development. They should be an experienced hand that can guide you through test design and tool selection, as well as communication workflows and the parallel exaction of development and testing.
They should be able to shoulder responsibility for automating the full range of test services required to take an Android app to release, including:
Functionality testing
Performance testing
User interface testing
Interruption testing

Requirements testing
Over-the-air (OTA) testing
Sound/vibration testing
Carrier-specific testing
The right QA experts will allow you to scale up testing quickly and efficiently when needed. And they will introduce resource savings that can reduce your testing budget by as much as half.
2 – Maximize Agile Processes
Collaboration is quicker. The Agile method has come to dominate software development because it anticipates change and builds the necessary primary and regression testing into the production workflow. No longer does development have to slow to a halt while a "final" product is given to an unrelated testing team—and then returned with a list of bugs and faults. Agile leverages the process of continuous iteration for innovation and on-going improvement.
3 – Automate Wherever Possible
Automation takes over where planning ends. Once the right framework is in place and the test cases have been written, automation can churn through test sprints in a fraction of the time it would take an engineer. There is still a place for manual testing in Android app development, especially when testing in real time and simulating the user experience. But a team of QA experts can plan your test phase to maximize the speed of automation without sacrificing quality.
4 – Employ the Right Testing Tools
Automation testing is not only much faster than the manual variety; it can also deliver valuable analytics. The demand for timely Android software applications has led to a proliferation in automated test tools, and not all of them are created equal. Your QA experts should bring an agnostic mind to the tool selection process in order to employ the right service for your unique product.
There are a number of free products available—including Appium, Robotium, Kobiton, TestComplete, Ranorex, Squish and Selenium—so make sure you ask your QA team about the cost and time savings available with each.
5 – Stay Up to Speed
Android is one of the most dynamic mobile operating systems in the world. It is a constant evolution of applications, languages and conventions that can be understood only by a dedicated QA team.
Your QA service should offer state-of-the-art automation test facilities designed to meet the latest demands of the mobile market and to encourage research and development within the field.
The evolution of mobile technology will only accelerate as software developers pursue more and more efficient ways to reach the enormous user base. It takes a dedicated expert to understand the complexities of this global marketplace.
Android Automation Testing Should Never Cease
Returning to the race track, we can think of Android automation testing as the fastest engine on the grid. The processes we put in place to keep that engine running are as important as the power of the machine itself.
Through implementing an Agile test environment, knowing how and when to automate, selecting the right testing tools and seeking resource advantages, we can maximize the raw speed of automation testing and still deliver a quality product.
Of course, it is a lot easier to achieve these efficiencies when you have an expert QA team at your side, your own championship pit crew.
QASource has the expertise and versatility to produce an Android automation test suite that is perfectly suited to your product. Performed within state-of-the-art facilities across three countries, our automation services can help you meet the demands of the mobile market faster. Contact us for a free quote, or call +1.925.271.5555 today and start maximizing your product release.