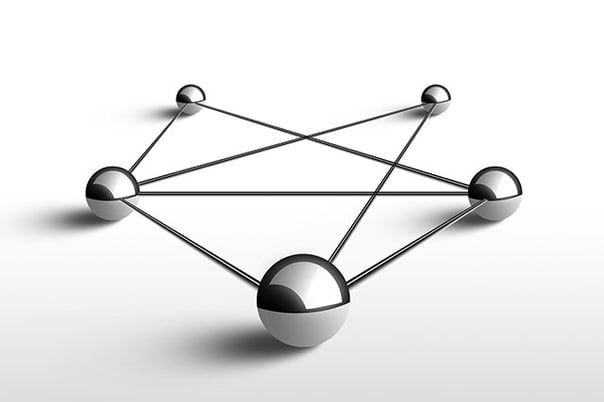 The greatest asset an expert QA tester possesses is their experience. Years of familiarity with specific domains gives them the ability to predict problems before they arise and implement solutions inexperienced minds would not pursue.

Artificial intelligence can capture that experience and learn from it. AI testing tools of the future will act with the experience of not just one individual but an entire team of expert QA testers. Drawing from this exhaustive knowledge, AI programs will apply a greater predictive power toward earlier detection of bugs, improved test coverage, the replication and perhaps removal of manual testing and accelerated time to market.

We are already seeing how the experience and actions of our own engineers can be harnessed as a training device to create AI testing tools that produce better products faster. Our dedicated Advanced Technology Group has developed an automation engine based on the team's combined 1,000 years of automation experience that is intuitive, adaptable and able to produce thousands of lines of code in minutes.

A thousand years of QA experience packed into a single AI source—that is the future of AI testing tools.
The AI Advantage for Software Testing
AI, or machine learning, is a two-step process of training and implementation. The AI apps that drive all of today's "smart" products begin life as observers. They are fed the past actions of human engineers and taught to distinguish optimal outcomes from poor ones based on this experience. They acquire human judgement by mimicking the right actions and dismissing the wrong ones.
So, when our advanced team develops an AI testing tool, that tool is effectively fed the successes, failures and lessons of more than a million automated test cases.
The result is a QA tool with an impressive list of attributes. It can:
Develop an automation framework
Create page libraries
Generate object repositories
Automate UI verification scripts
Automatically adapt to changes in application UI
Generate thousands of lines of code in a minute
Integrate with CI/CD and Git source code repositories
Produce intuitive execution status reports
The ability to adapt and respond intelligently to change alone is a major benefit to automation testing. Having confidence that your app won't break due to the movement or development of UI elements, or that you can process thousands of regression tests in minutes across platforms, operating systems and browsers, ultimately creates substantial time and resource savings.
It is representative of the best AI testing tools to have emerged over recent years. These thinking tools can be used right out of the box, or you could adapt them to your test environment yourself. To get the best results, however, you should put them in the hands of the QA experts—the original creators and teachers.
Testing Tools That Leverage AI
The tools listed below are some of the most effective at leveraging current AI standards toward creating better products faster. Each has its own advantages and drawbacks, and, like any tool, you get better results when you place them in the hands of skilled engineers.
Functionize
The beneficiary of a recent $16 million series-A investment, Functionize is a cloud-based AI testing tool with promise. It uses natural language processing for test creation and is commonly used for API and UI testing. It operates across Chrome, Safari, Firefox and Edge browsers and across a range of OS, including Android and iOS.
Mabl
Another AI startup to have won investor confidence—$20 million this time in another show of the AI market potential—Mabl is also a cloud-based testing tool that specializes in all things web. It makes functional testing easier by using machine learning to scour the UI for Javascript errors, broken links and, of course, bugs.
Appvance.ai
Appvance brings the promise of automation testing without scripting or coding. It tests key functionalities and validations within Javascript web and mobile web after automatically detecting how an app works and sourcing its libraries. It integrates with popular test workflows including Jenkins, TeamCity, Git, Jira and more.
Test.ai
This AI-powered test tool is a mobile app specialist with the same "no need to code or maintain" promise as others on this list. The test bot is able to independently explore an app and generate its own test input to analyze functionality in much the same way as a human engineer would when conducting UI testing.
ReTest
Used primarily for performance regression testing, ReTest removes the need for your testers to have any programming skills. As with most of those above, the tool automatically scours and tests an app, performing simple "before and after" element comparison.
Testim
Testim was created to make automation testing accessible across your product team. It is used for the creation, execution and maintenance of test cases using natural, intuitive language across functional, end-to-end and UI testing. Its dynamic rather than static locator enables testing to run continually even if element attributes are changed.
Applitools
Designed for visual UI regression testing on web and mobile, Applitools is an AI attempt at removing the need for time and resource-consuming manual UI testing. Being a regression tool, its primary purpose is to confirm that user-rated screens and pages have not changed between tests. It has been developed for a range of SDKs, including the ever-popular Selenium.
---
All of the AI testing tools we have explored attempt to expand the effective range of automation testing. As with our own automation engine, they can test scenarios with multiple combinations of data at speeds far greater than are humanly possible. When deployed correctly by a QA expert, they can make your team more agile and better able to respond to critical errors quickly.

QASource is uniquely placed to guide you through the possibilities of AI testing tools. Our engineers conduct their own research into the application of computer learning and next-generation algorithms that can make practical improvements to your test coverage and quality. Let our experts guide you through what is possible with a free quote, or call +1.925.271.5555 today.