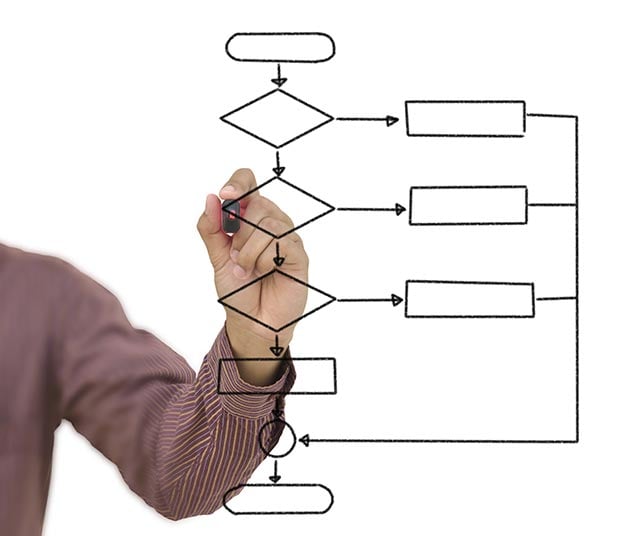 Short answer: yes, definitely. The Agile method is quickly becoming the preferred way of working at today's most successful product companies. Agile teams are, by their nature, cross-functional. They're composed of technical team members, such as developers, as well as non-technical folks, such as business analysts. Together, these teams have the combined knowledge and skill required to produce an exceptional product. They share their achievements and progress with each other, anticipate any potential roadblocks, and plan accordingly to help deliver a high-quality product.
The level of collaboration required to ensure success requires that an in-house QA team or an outsourced software testing company be involved from the very beginning of any Agile project. QA helps improve the product quality, streamline delivery, and so much more -- learn what additional value a trusted, reliable QA partner can add below:
Open business communication
A software testing company and its team of experienced engineers helps facilitate clear, open communication with onshore and offshore teams. Development teams and business analysts stay in close contact with the designated QA lead to ensure that the project is on track from start to finish.
Critical analysis skills
QA engineers are much more than "just testers." These engineers have diverse, varied skill sets and years of combined experience collaborating with and listening to their customers. They are able to interact with all members of the stakeholders, extract the information they need to be effective, and distribute knowledge to the larger team.
Domain expertise and ready ramp-up
Most software testing companies hire and retain QA engineers with a broad spectrum of domain expertise and knowledge. This is a huge benefit when customers are planning to launch a new product on a different platform, or require a specific type of compliance testing. Because the skilled resources are already on staff, there is no time wasted searching, hiring, and onboarding a new engineer. This gives software testing companies the ability to ramp up and ramp down resources as needed.
Risk mitigation
Every time a new feature is planned, it should be considered in relation to the features it will impact. The software testing team can perform extensive risk analysis to outline exactly what new development will affect, and whether the risk is worth it to the stakeholders, business analysts, and larger team.
Test automation
Automation, along with the Agile methodology, is the fastest way to produce a high-quality product. Most QA providers have built out powerful, knowledgeable automation teams to better meet the demand for automated testing across all spaces. A knowledgeable automation team is a good group to have in your corner. They help decide which tests to automate, ensure that they're following automation best practices, and help you maintain the automation framework in the future.
Providing actionable metrics
QA metrics help measure the quality of the product as well as the speed and efficiency of the testing. These help keep the entire team on the same page by providing a long-term look at the significance and ROI of the QA testing engagement as well as the stability of the product.
Want to see how product companies are using a QA partner successfully?
Grab our free whitepaper below!