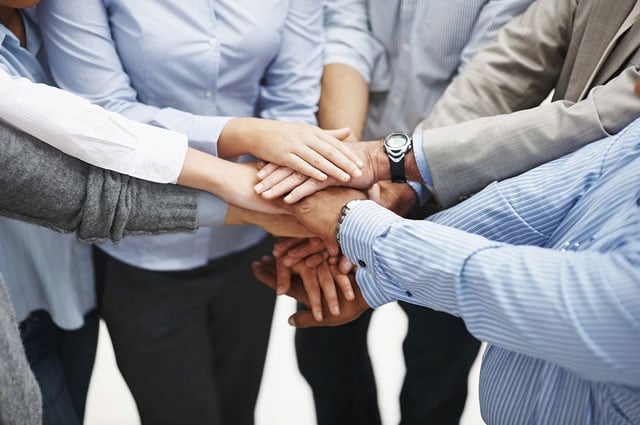 Teams exist in every organization. They discuss tasks that need to be completed, who will be given ownership of each task, and then they are off and running. Cross-team collaboration brings members with different areas of expertise, knowledge and experience together, which can improve quality, speed and the company's overall productivity. Cross-team collaboration is a much-needed skill that is, unfortunately, difficult to acquire. So, how can companies build effective cross-functional teams?
Cross-functional teams can exist in organizations at any level or department, such as sales, marketing or a cross-functional IT project team which may have business unit representatives, designers and software developers. Effective team collaboration is a key factor in the success of a company's venture as it results in:
Improved Communication and Quality - Coordinating projects across multiple departments and teams require meetings. These meetings simplify coordination and the sharing of views among members. Your teams can convey their opinions and suggestions, which minimizes confusion and rework. This continuous communication helps teams improve decision-making and problem-solving.

Streamlined Product Development - Collaboration helps teams work productively and efficiently. They are able to arrive at corrections and conclusions faster, contributing to the success of the project and helping to streamline the development process.

Innovation - Collaborative teams brainstorm together, and this brings new insights which enable innovation. This is a great way to encourage creative minds to bring ideas together and innovate to empower their businesses.

Quick Hypothesis - Teams can cover all the stages of product development (analytics, design, coding, testing, and deployment) in one iteration, saving time and cost.

Increased Employee Engagement and Retention - Collaboration helps cultivate a culture of equality among the team members. This boosts team bonding, improves workplace dynamics and helps businesses to achieve better employer-employee relations.
When QA and Dev teams work cross-functionally, for example, it strengthens the relationship between QA engineers and developers. As a collaborative team, they are able to find defects before they sneak into the final product, which will save significant time and effort. Once the bugs and defects are fixed, QA teams provide the release and other necessary information back to the support team so stakeholders can be notified as soon as the release is planned.
How To Build Successful Cross-Functional Teams:
According to Behnam N. Tabrizi, "Cross-functional teams often fail because the organization lacks a systemic approach." Building a successful cross-functional team is challenging, but not impossible. So, what approach can software companies follow when building effective cross-functional teams?
Make a Diverse Team- People that come from different areas of expertise, knowledge & experience bring diversity to the team and generate unique solutions to challenges. It is a good idea to maintain diversity in the team in order to get new opinions and innovative ideas.
Set Goals- The most important tip is to develop and establish a clear set of shared goals that the team will accomplish. Once the goals are set, cross-functional teams will have a clear idea of what is expected out of them and they will work toward the accomplishment.
Establish Roles- Establishing clear roles avoids confusion and conflicts within teams. Clarifying roles provides a strong foundation for building cross-functional teams.
Assign Experienced Leaders and Subject Matter Experts- Involve leaders and experts in the team who can help solve problems within the SDLC and maintain a positive team environment. They should be able to handle conflicts in the team efficiently and drive the team toward continuous success.
In conclusion
At QASource, we strongly believe in working as a team. We have different teams that work in collaboration with one another in order to achieve high standards of quality and on-time deliveries.
When your project teams work in an Agile environment, they are working in a culture of continuous improvement. Your organization is able to quickly adapt to the ever-evolving market conditions, improve the overall efficiency of the project and enhance client satisfaction.
Maximize The Test Automation ROI Your Company Will Receive With SoapUI and TestComplete,
Sign Up for Our Webinar Below!