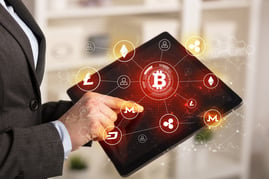 Blockchain applications are not like most applications on the market. While the performance, functionality and user experience of a blockchain application often parallels other applications, the structure of its data system adds another level of complexity when it comes to QA testing. So much so that it requires particular tests to be performed, specific tools to aid the testing process and specialized skills for your QA testers to acquire.
But what is blockchain testing? What is blockchain used for? Why is it important to perform blockchain QA testing? And how does somebody start to test blockchain applications?
This blockchain testing tutorial aims to answer your most pressing questions about blockchain testing so that your QA team can fully understand and properly test your blockchain application.